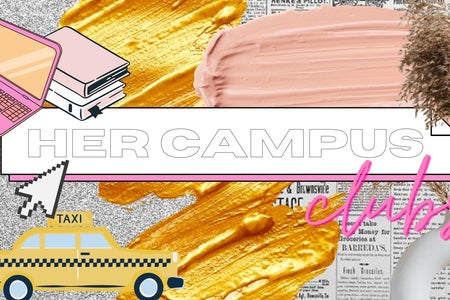 When I first became a part of Her Campus, I had no idea what to expect, but I was so excited to be a part of the new journey of HPU's chapter. Mya (co-president and editor-in-chief) approached me during the fall semester of 2019 in one of our classes and told me she is trying to revive Her Campus. She asked if I would be interested in being the social media director. I immediately said yes because, throughout my years at HPU, I have never been a part of a club. I thought this would be an amazing opportunity for me to gain experience as I plan to work in social media and public relations in the future. 
Unfortunately, when we relaunched in the spring and started to gain members, our time got cut short due to COVID. I was upset about this but was trying to stay positive and hopeful about next semester. During this summer, I spoke to Mya about potentially doing HC as my internship credit for my major since I am now a senior set to graduate in Spring 2021. She gave me the information and even offered me a co-president position, as our previous one was not coming back this semester. I accepted and even decided to keep my social media director position as well to be as involved as I can. 
I was honestly very nervous that we would not have many people who would want to join since we cannot do things in person, but this was not the case at all. I was so happy and excited to see how many people were messaging us for applications and how many people came to our first meeting. This semester went so much better than I could have imagined. We have been able to post a good amount of articles every week from our amazing articles, start our Youtube channel, start our Spotify, and host our first big event! I have learned so much by being in a leadership position, and I am very grateful for our members and my executive board. I can't wait to see what's in store for us next semester and for Her Campus at HPU to keep growing.