Dating today can feel tedious, inauthentic, and unfulfilling. If you're lucky enough to find someone who's worth the time of day, there are still oftentimes bumps in the road! Relationships require a lot of work, patience, and understanding. Although it's not always easy, it should always feel worth it. Friction in a relationship can be caused by any number of factors, so it's important to figure out what is causing hiccups in the relationship to understand how to tackle it. Perhaps, someone feels like they don't get to spend enough time with their partner, or they aren't receiving the physical intimacy they require to feel wanted in the relationship. These are issues that are not always easily solved, but can be better understood by knowing your partner's love languages.
The five love languages are quality time, words of affirmation, acts of service, physical touch, and receiving gifts. Each of these languages exist differently in everyone based on their past relationship experiences, the way they were raised, their values, and many other factors. The science behind understanding love languages was pioneered by Dr. Gary Chapman, an author, speaker, and counselor. His theory behind the love languages is premised on identifying your emotional needs as an individual to let your partner know the way you need to be loved. The other side of that is asking and performing the love languages of your partner so that they know that you care for them as well. I see often in my own relationship that when you are loving someone in a way that you feel is enough and it doesn't line up with their love languages, it can be hard for them to receive it. This often leads to avoidable misunderstandings.
Now that you know the love languages and understand their importance, here are some examples and tips on how to act in each of these languages for yourself and for your partner!
Quality Time
Set times or days with your partner where you all give each other your undivided attention
Avoid technology during your time together
Listen to your partner thoughtfully and actively
Receiving Gifts
Ask your partner if they like to recieve gifts and what type of gifts they like to receive
Try to think of your partner when in a store or on a vacation to take them a trinket
If your partner likes surprises, work to incorporate that into the way you show them love
Act of Service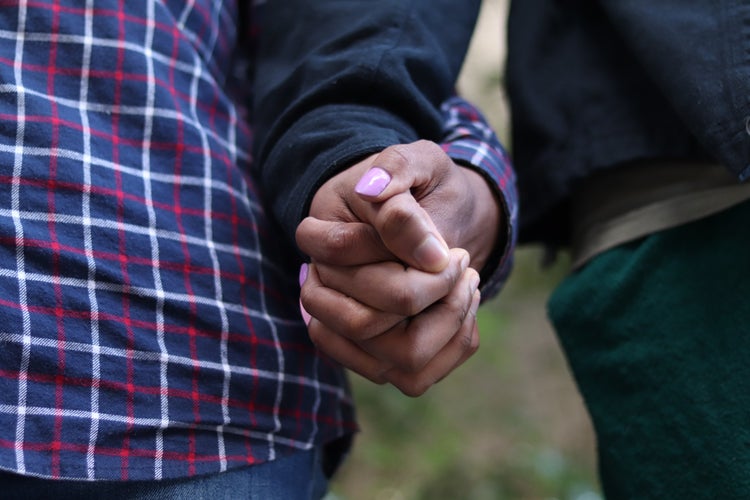 Recognize your partner's daily responsibilities and work to alleviate some of their stress by taking on a responsibility
Ask your partner what things they would like help with and help them
Practice sensing when your partner is stressed and lean in to support them in those times
Words of Affirmation
Some partners need to hear that you love them, respect them, and care about the things they are doing; Don't be afraid to say those things directly to them.
Offer unsolicited compliments and words of encouragement to your partner
Remind your partner why you care about them and why you wish to be in a relationship with them
Physical Touch
A simple touch can often remind your partner that you are romantically interested in them and care about their person
Establish what physical needs you and your partner have in the relationship; set times to fulfill physical needs, if necessary
Remember that physical touch as a love language is just as important as any other one and can make a significant difference in your relationship
So, there you have it! Those are my tips and tricks to understanding your own and your partner's love languages to make your relationship last! If you are committed to your significant other, and you would like to do whatever it takes to make things work, a very important place to start is understanding the way you love and why. I encourage you to take the love languages quiz to learn the language in which you love. You can take the quiz here.