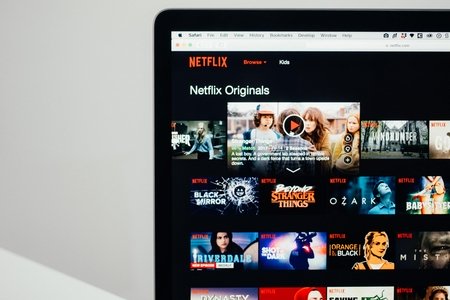 Photo by Charles Deluvio on Unsplash
If you have been recently browsing the Netflix site… like I know you have, you may have noticed a new venture that Netflix is undertaking. Reality TV! From shows like the Circle, to Next in Fashion, and of course everyone's undeniable favorite Love is Blind, we have been met with a Netflix 2.0. A streaming platform that not only lets us re-watch all the old shows that cable canceled, but to also become emotionally invested with everyday people with their new reality TV venture! 
The reason for this venture could have a multitude of reason. For one, there are NO commercials on Netflix making your TV binge that much better. Instead of having to wait every 20 minutes to find out who is getting voted off, or having a super annoying cliff hanger halfway into the show, viewers can watch it straight through which is definitely a plus! In addition, there is not censorship in regard to "vulgar" language with Netflix. Cast members can swear as much as they want without a bleep or fuzzy bubble surrounding their mouths. Allowing viewers to feel closer and relate more deeply to the people they've spent the past hour rooting for or hating. 
If you haven't checked out these new shows yet, you should! Here is a quick synopsis.
-The Circle: This is an American competition series all about strategy and manipulation with the medium of social media! The winner of the show wins a prize of $10,000.
-Next in Fashion: A fashion competition hosted by another Netflix favorite: Tan France from Queer Eye! The winner has the opportunity to win $250,000.
-Love is Blind: This dating reality series is centered around the question "Is love blind?" The participants are given a few days to date people without EVER seeing them and becoming engaged. They then have 2 weeks to live in the real world and decide if they will get married and ultimately… if love is blind.
Happy Binging!