Gossip Girl Reincarnated?
Gossip Girl here, your one and only source into the frivolous lives of your campus' elites. I'm back, b*tches. Seven years later, I've gotten a little makeover and a new name––Snap Map.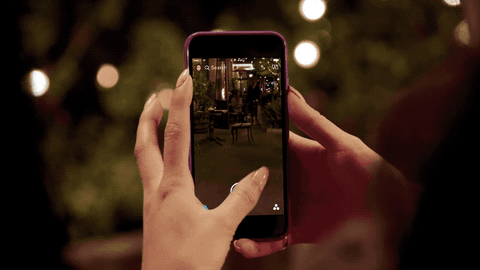 Although it has been more than a decade since the first episode of Gossip Girl has aired, the show's basic plot revolving around high school and college hierarchy is one that is very relatable, making it still one of the most popular Netflix shows to binge watch. Despite its relatable nature regarding relationships and friendships, Gossip Girl took place in a very different time when high schoolers and college students weren't glued to their phones 24/7, juggling multiple forms of social media such as Instagram, Twitter, Facebook, and Snapchat. The Gossip Girl map function, however, bears an uncanny resemblance to Snapchat's "Snap Map." Sure, Nate Archibald and Dan Humphrey may not be wandering around your campuses, but you can still use Snap Map to your advantage just like many Upper Eastsiders used Gossip Girl.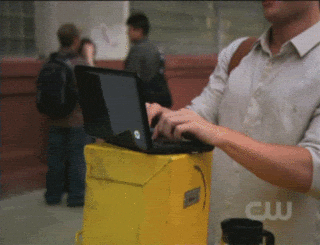 Whether it's for avoiding an ex, seeing where the off-campus parties of the night are going on, or spying on a crush, Snap Map is a source of very helpful information. It can also be used to one's disadvantage, however. Unlike the Gossip Girl map function, Snap Map is simply based off of your location from when you were last on Snapchat instead of where you were last spotted by others. Therefore, nosey people like Dan Humphrey could use this information to more easily expose others. Likewise, Dan would have had to be much more careful about hiding his secret identity as Gossip Girl if the show were to take place today. Luckily, Snap Map does have the "Ghost Mode" option, which is one that it-girl Serena van der Woodsen would have most definitely appreciated.
Snap Map in some ways also relates to the "stalker culture" that is portrayed in Penn Badgley's most recent show, "You." With all of the different forms of social media nowadays, people may not be as public about using this function, but you're lying if you say you've never checked it to survey a party scene or check out where someone is.  While helpful sometimes, Snap Map promotes being disconnected from your surroundings and not letting events unfold spontaneously and/or relationships occur naturally. We all know how Gossip Girl ultimately hurt all of the show's main characters, so is it really worth it to check Snap Map?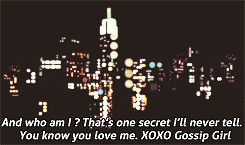 Xoxo, Snap Map.