I'm the President of a Sorority, and No I'm Not a Rich, Blonde Girl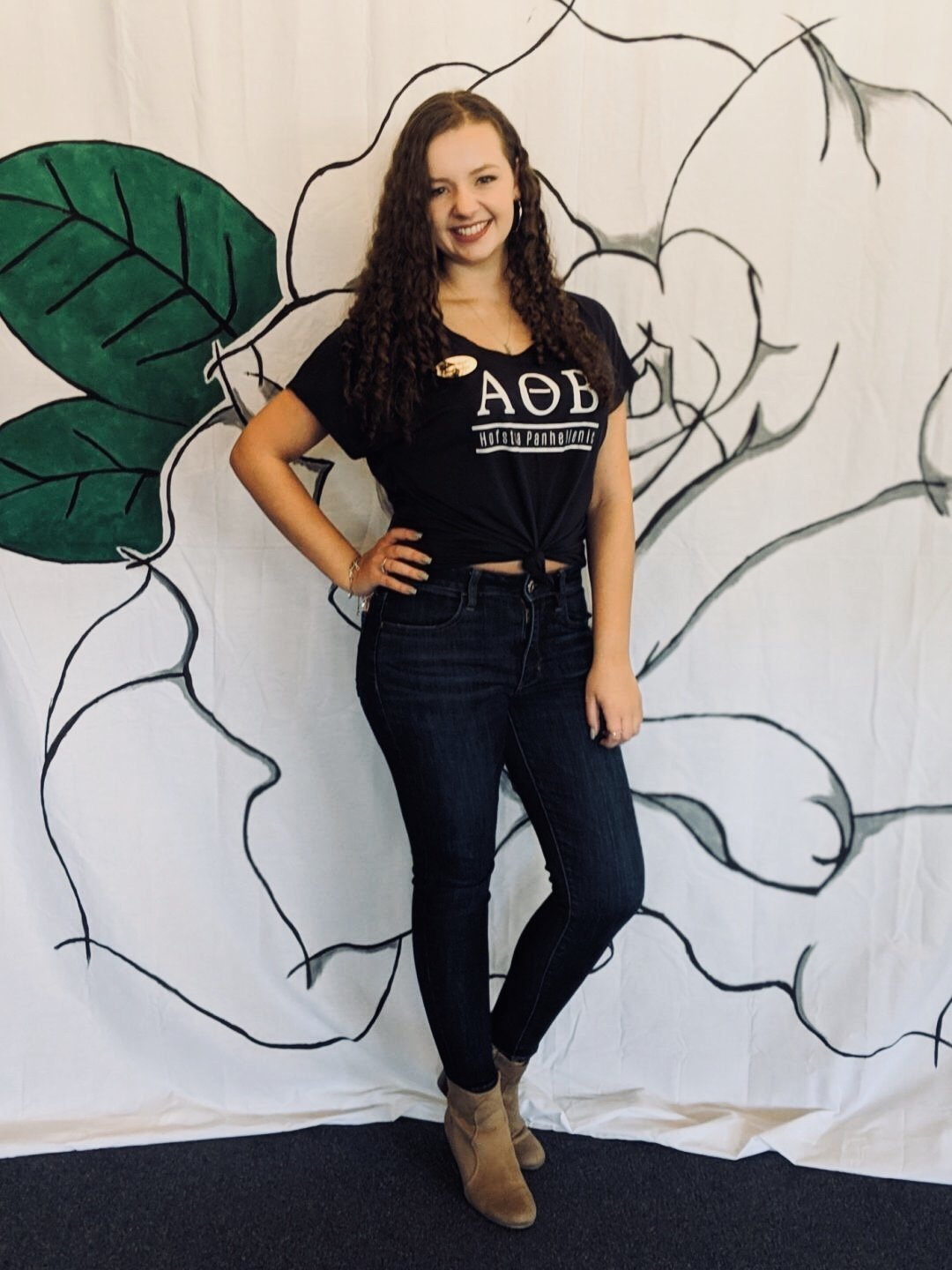 Image Courtesy of Author
Yes, I'm the president of a sorority, but it is nothing like you see in movies.
When you think of sorority presidents, you probably think of the ditsy Elle Woods in Legally Blonde or the blonde, mean girl, Sasha, in Miley Cyrus' movie, So Undercover. Or even worse there is the evil sorority president, Rachel, in Amanda Bynes' movie, Sydney White. Over the years, sororities have faced horrible stereotypes whether it be about being all blonde, being stupid and ditsy, or about hazing. But I'm here to tell you that couldn't be further from the truth.
First of all, I would have never imagined myself joining a sorority. I thought they were the mean girls who just followed frat boys around all day. Not to mention that I used to be so shy and awkward. When I was younger, I was so shy that I wouldn't even ask for more ketchup packets at a McDonald's. But then, my friend invited me to go to dinner with some of her sorority sisters and I decided that it couldn't hurt just to meet them! Next thing I knew, I was accepting a bid from my sorority, Alpha Theta Beta. But I only joined because I could tell these girls were genuine and celebrated their diversity. Not to mention that they didn't care what anyone else thought about them; they just had fun with each other.
So fast forward two years later and I am sitting here as the president. I never would have imagined in my wildest dreams that I would be the president of a sorority. During my first two years in the sorority, I had some amazing mentors that pushed me outside of my comfort zone and I was elected to some big positions while I was still new in the organization. But having these positions helped me to grow and learn. I am now more confident and comfortable than I ever was before because I have sisters who accept me for who I am and believed in me.
But being president is nothing like you see in the movies. It requires a lot of intelligence, hard work, and leadership skills… and A LOT of time. For me, it is literally a full-time job. I have to be on duty 24/7 and be prepared for answering any questions or concerns at all hours of the day. It is important to remember that sororities are businesses. There is the business aspect and the sisterhood aspect, and the president is in charge of managing both. It isn't easy to manage 60+ college girls and all of their different opinions!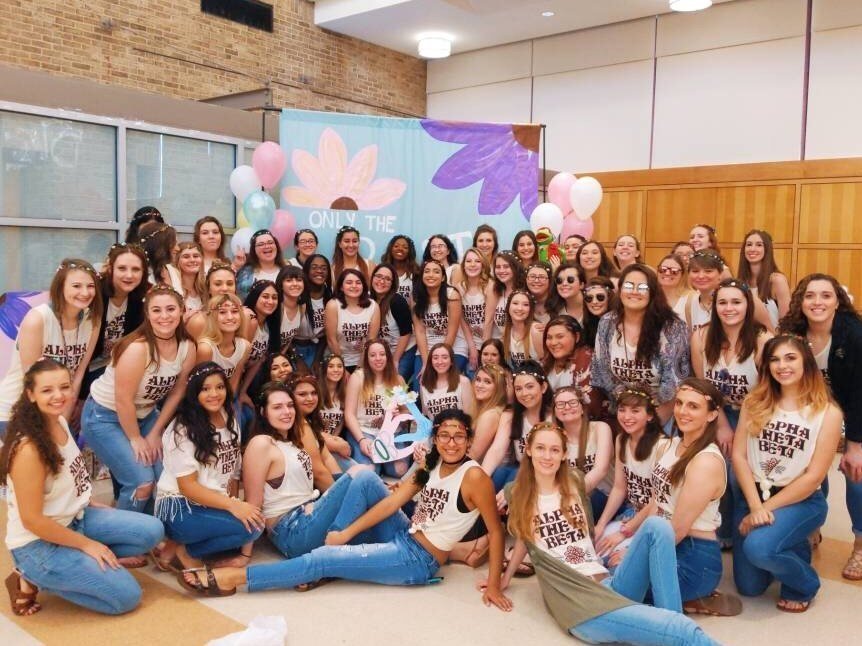 Image Courtesy of Author
So what does the president do? I get asked this question all the time and it is not an easy answer. Officially, my job is to carry out all business and make sure we are following our constitution. In my sorority, the president is completely unbiased so I cannot say my opinion on any business, and I do not get a vote. Therefore, I count the votes whenever a motion is brought up or we elect new positions. This requires a very specific type of person to not include their bias in any of their work. I promised to always carry out whatever the who organization wants. I also have the rituals book and am in charge of leading every single ritual such as induction ceremonies, singing our songs, and graduation ceremonies. Within the sorority, I am required to sit on every committee, which means that I oversee all 18 other positions and make sure they are doing their job. This requires a lot of small tasks such as helping with specific events, contacting other organizations, and keeping track of requirements such as how many philanthropy hours everyone has. I spend hours upon hours planning out the week and planning out our chapter meetings.
The biggest part of my job is being the face of our organization. I am in meetings multiple times a week with school offices, our advisors, our alumnae, and the presidents of the other greek organizations. This also means that I am the one to receive emails and messages about events we are involved in (which is a lot!). I always tell people that I have to constantly be looking at my phone and email to make sure I never miss anything. On the business side, I have to make sure we sign any documents we need and keep up with our insurance. I also have to be risk management chair and make sure that all sisters represent their letters in the best way.
But the most important part of my job is something that never ends. I have to be there for every single sister in our sorority. I constantly receive texts from people whenever they are upset or if they have a good idea. Some people just text me to let me know if they will be at an event or not. But this is my favorite part of the job. I get to have a close relationship with every single person in the sorority, which not many people can say. Sometimes this can be a very challenging part of the job. Trying to promote communication and sisterhood is not always easy with over 60 college girls who spend all of their time together. But it is so important and I am so glad I get to be the voice sitting up front that they all listen to.
Yes, I know those last few paragraphs were boring to read— it's a lot of information! But I just wanted to make my point that sorority presidents don't just sit around, get pampered by the other sorority girls, and date the cutest frat boy. That couldn't be further from the truth, and there is no time for boys! I have to constantly work to gain the respect of my organization and serve them in the best way I can. I want to make sure that our organization is as successful as possible on campus. Being president is filled with stress, little sleep, and no personal time, but it is also very rewarding.
So no, sorority presidents are not the rich, dumb blondes that you see in the movies. Presidents have to be a very kind and calm person, be a hard worker, have good time management, and, most importantly, be a good leader. I think I speak for all sorority girls when I say that we are some of the most driven people you will meet in college. We have to have the best time management because of all the events we do. We are also so compassionate with all the philanthropy and community service our organizations are dedicated to. Sororities also teach great life skills within the business aspect and create great leaders with all of the leadership position opportunities. We work very hard to fundraise for our events and pay for every little thing we do. I just recently went to an amazing event about supporting each other as women on campus which is something our greek life is really dedicated to.
A lot of people were shocked when I told them I am the president of a sorority. Strangers have told me to my face that they would never picture me in a sorority, nevermind the president of one. But there is a lot more to the job than people think. I am lucky enough to have a great executive board that pulls a lot of the weight and a supportive sisterhood that makes it all worth it! I can already tell that this will be one of the most rewarding things I ever do.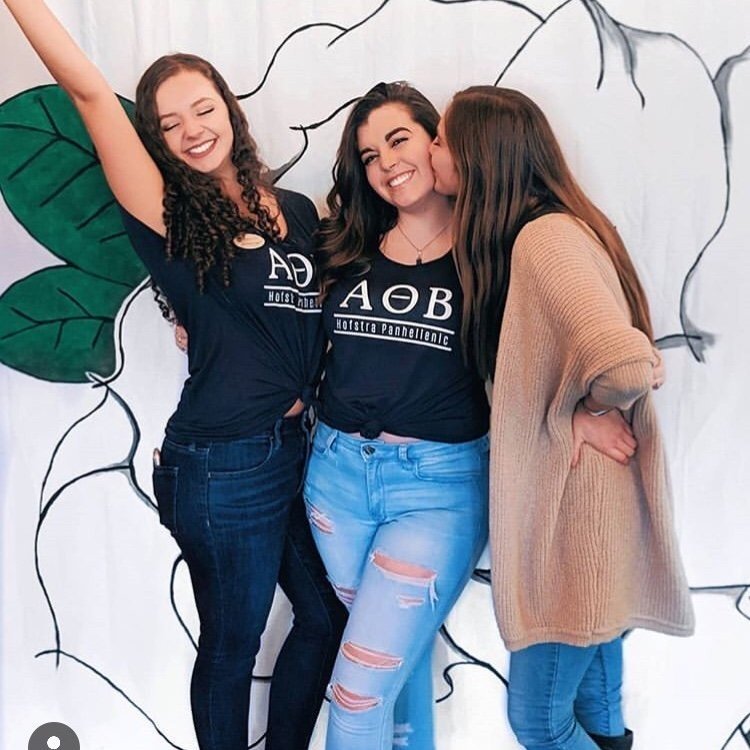 Image Courtesy of Author