I Chose To Go Virtual For School This Semester and I Feel Like It's Been a Rollercoaster
Choosing to do virtual school seemed like it made the most sense for me this semester. Not only because we're in a pandemic, but also my school is in New York, while I'm stuck in Florida. Florida can sound pretty amazing to some people, especially northern birds, looking for a change of scenery. However, traveling to New York wasn't really an option while in the middle of a pandemic where just the idea of going to a restaurant, let alone getting on a plane a plane, is scary.
While traveling to New York wasn't my best course of action, I was still excited to start my first year of college. Another positive aspect I noted was I would be able to spend more time with the ones I love.
 Despite my change of college plans, I was still fortunate to be able to attend my college from home. I have to say: choosing to do virtual school not only was a life-changing event but also has been a rollercoaster. Much like life, there were lows and highs but I was able to get through it in the end.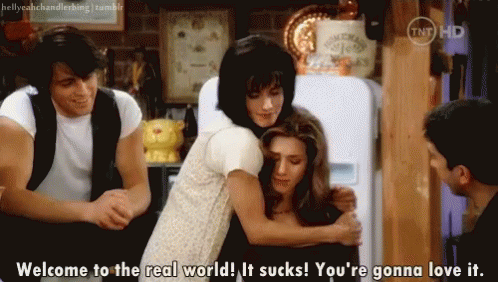 Warner Bros. Television
One of the low points during the start of the pandemic was the unknown of me wondering if virtual school was the way to go. For a while, I considered attending a Florida college and then transferring once things calmed down. Luckily, I never acted upon it. I did fall semester from the comfort of my own home without paying for rent or groceries, which were nice details to remind me there's always light at the end of the tunnel.
Much like a rollercoaster, there have been ups and downs. One of the ups from fall semester was there were some moments where I had so much time on my hands that I found a new passion for baking. While this positive side probably wasn't good for my waistline, I felt proud of myself for being able to do college virtually amidst a pandemic. Not to mention, my newfound love for baking inspired me to speak in a British accent sometimes, which made for a good distraction when it was needed.
At the start of the semester, I felt like everything was under control. I had a schedule to follow to work on my classes. I had some time to myself because self-care is just as important as classes by the way. It was a great start to a new chapter in my life.
While there were plenty of good things that helped to keep me going throughout my first semester, there were still plenty of reality checks along the way. Despite my new knack for baking and the extra time, I wasn't getting the same feeling I got from when I was doing classes in person. Whether it was the sheer awkwardness of hopping on a Zoom call where no one talked the entire time or the harsh realities of professors constantly reminding us how different our circumstances were, every day held a new challenge.
The only positive aspect,was the fact I was in a great college to have had teachers who are there for their students, no matter the distance. Then again, we don't need constant reminders of the pandemic especially when every day the world is reminding us via the distance rule and death counts. But hey, everyone is doing the best they can to get through these tough times.
The Zoom meetings were often times the teacher giving the lecture and saying what the assignment was. Sometimes, there were questions, comments or concerns from any of the students. It just felt empty in a way because I felt like the kid in PE class who was always left on the bench since every one else was in New York while I was in Florida.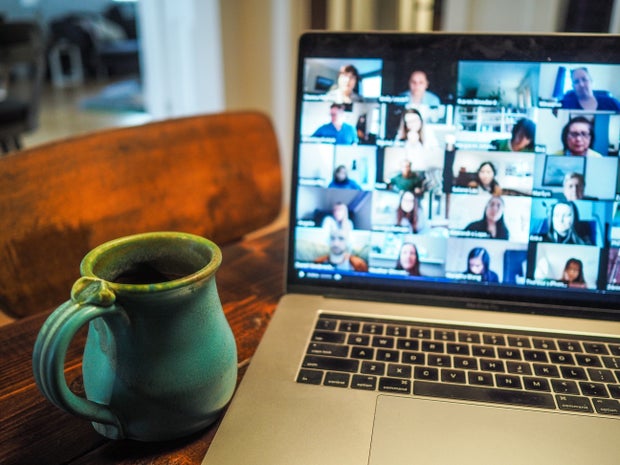 Photo by Chris Montgomery from Unsplash Despite me feeling this way, I knew I wasn't the only one going through it alone. That thought of me not being the only one to face this pandemic was probably one of the reminders that got me through the semester. While I couldn't be in person with my classmates, through it all, I knew others were also adjusting to the new pandemic life as well.
While fall semester was a rollercoaster, I have good feelings about the spring semester. Fall was my "trial-run" per-say. I'm hoping that in the spring, people may have a better understanding of their pandemic life. I know during these times, it hasn't been easier on any of us. Hopefully, we will get out of the pandemic soon.