How to be Stylish and Warm this Winter
For as long as winter fashion has been around, there has been one reoccurring struggle... how can I stay warm and look cute at the same? Winter doesn't have to be a time for covering up from head to toe. It's the perfect season to play with layers, textures, and accessories! Here are some awesome ways you can stay warm and stylish this winter!
Layers
The most important rule for winter fashion is dressing in layers. You want to stay warm, but not over-heat yourself at the same time. Layering your outfits gives you control over how hot/cold you want to be. Layers also add dimension to what was originally a simple look.
Winter Boots
Who says winter boots need to be big and clunky? There are plenty of cute and warm winter boots in stores and online. Some of my favorites are the popular L.L. Bean "Bean Boots" and the Sperry brand "Duck Boots".
Socks
What better to pair with cute winter boots than some nice, warm socks! A great pair of socks can not only add a fun touch to your look, but make you feel comfy and cozy. They are perfect to wear for a relaxing night-in or a fun day out in the snow!
Accessories
Winter is the perfect season to experiment with fun accessories! Hats, scarves and gloves are just a few of many accessories that will keep you warm. Accessories can add different textures and patterns to your looks. You could pair together a classic black beret with some knit gloves, or try a knit scarf with a fur puff topped hat. The possibilities are endless!
Coats
The staple of any cold weather look is the coat. With such a wide variety of styles, finding your perfect winter coat is all about your desired look. There are the classic peacoats, the modern puffer jackets, and the newly popular "teddy bear" jackets. The perfect coat is the cherry on top of a perfect winter outfit!
The question over how to stay stylish and warm during winter is easily answered with a few simple tips! Use these ideas to maximize your winter wardrobe style and practicality. Stay cozy!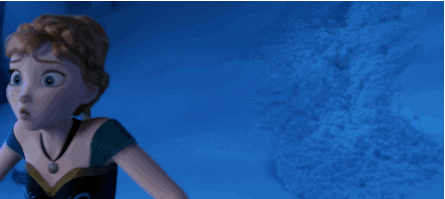 Gif courtesy of giphy.com