Hooking Up in a Pandemic: Will it Ever Be Safe?
For those of us who had to go into quarantine alone when COVID-19 hit last year, we had to learn to adapt to a whole new culture for casual dating and hook ups. It was no longer safe to leave the house, let alone go out and meet up with people that you hadn't been in constant contact with during the pandemic. I have been stuck, asking myself the same question over the past few months: Will I ever feel comfortable with hook up culture again?
To be completely fair, I have never been comfortable with the idea of one-night stands or even first dates with random strangers from the Internet. There were always risks that came with hook up culture, even before COVID-19; my worst Law & Order: SVU nightmares could come true or I could be tricked like the victims of MTV's Catfish. Now add on a global ~panoramic~ and dating, in any form, seems extremely terrifying. And I've never had a problem being alone and independent, but quarantine made me realize how lonely life can be and how I missed meeting new people.
I have had dating apps on my phone for a few years now, but I only ever used them in boredom; it was just another app to swipe through and I didn't actually have to talk to anyone if I didn't want to. I continued to use apps like Tinder and Bumble when I was stuck at home with my parents, just for some fresh faces and conversation, but I never intended to meet up with anyone.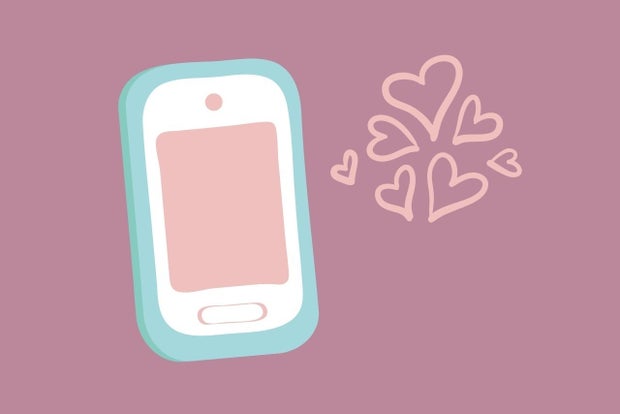 Original Illustration Created in Canva for Her Campus Media
And I made that clear. I would never lead anyone on or pretend that I was going to meet up with them when the thought had never even crossed my mind. Most men understood that as well because we are in the middle of health crisis where seeing strangers puts you at a much higher risk of contracting the coronavirus, especially since you didn't know who they had been in contact with that might have had it, and vice versa. Over time though, as I was itching to just take a walk or get takeout with someone I had connected with, I realized that being fully transparent might make online dating a little bit more plausible.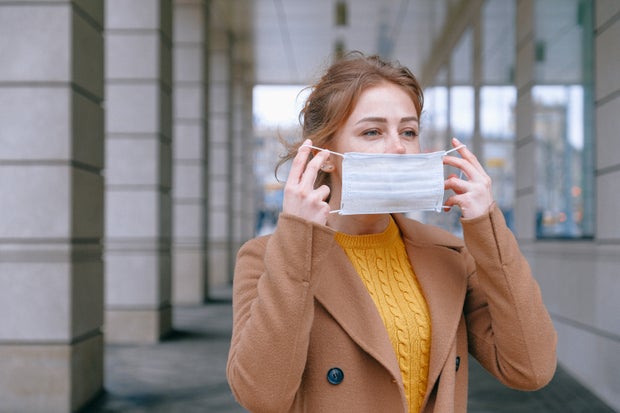 Photo by Anna Shvets from Pexels
A few guys on Bumble would ask if I would want to meet outdoors, while wearing masks, just so we could get to know each other a little better. At this point in our conversation, I usually knew if they worked from home and the types of people they were in contact with on a regular basis, so my next question would always be about the last time they were tested for COVID-19. I would then only meet up with them if they lived alone or with one other person, and they had recently tested negative. Two of the relationships escalated further after we had spent some socially distanced time together, and it was only once I trusted them.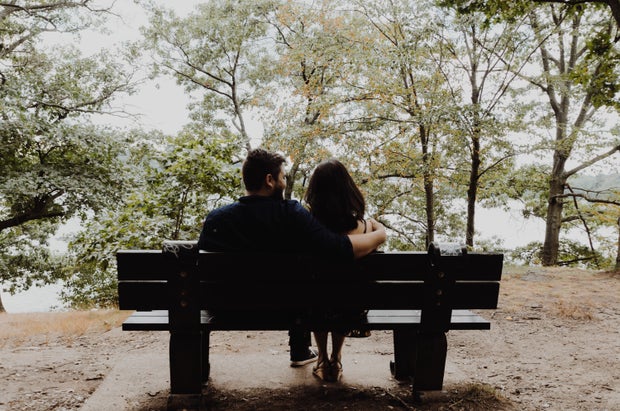 Photo by Kelly Sikkema from Unsplash
I think that the hook up culture that thrives through apps like Tinder and Bumble needs to undergo change in order to make transparency and trust core values in their dating environments. Even without the obstacles that the coronavirus threw at us, hook ups have always been difficult relationships, and I think that this pandemic opened my eyes to what I really want from these apps and from my future relationships.
It's hard to say if we will ever feel completely secure with this type of casual dating, but I think that as society begins to overcome the traumatic experience that was 2020, we will learn that we don't have to sacrifice what's important to us just to meet new people and have new experiences.