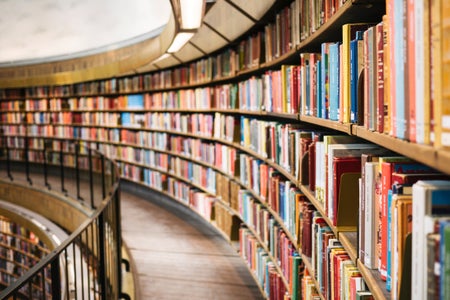 Author Spotlight with Loan Le
Hello, and welcome back to my Author Spotlight series where you get an inside look at the story behind the book and the author. For this week, I interviewed Loan Le about her debut book, "A Phở Love Story," a romantic comedy in which two Vietnamese-American teens fall in love and need to find a way to balance their newfound romance while stuck in between their two feuding families and their competing, neighboring restaurants (Release Date: 2/9/2021). Le is a graduate of Fairfield University, where she received her MFA in Fiction, as well as her undergraduate degree. She is also a Pushcart Prize-nominated writer, with works published in CRAFT Literary, Mud Season Review and Angel City Review. Le lives in Manhattan and works as an editor for Atria Books.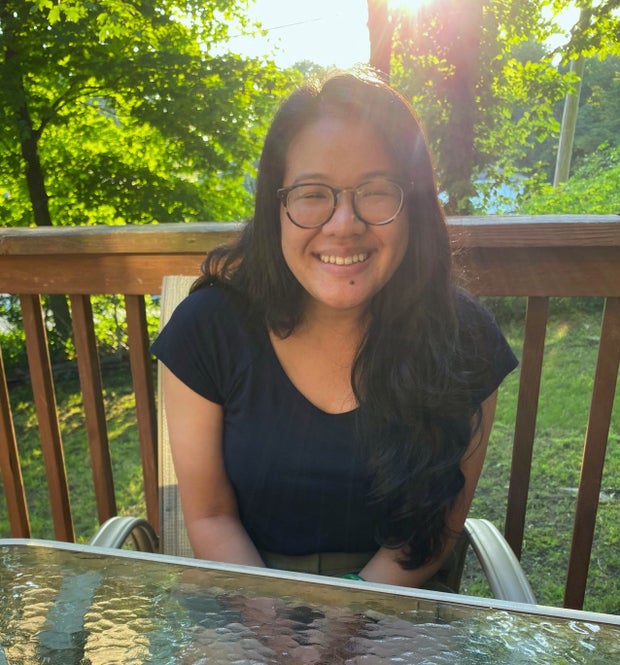 Photo by Loan Le "If Bao Nguyen had to describe himself, he'd say he was a rock. Steady and strong, but not particularly interesting. His grades are average, his social status unremarkable. He works at his parents' pho restaurant, and even there, he is his parents' fifth favorite employee. Not ideal.
If Linh Mai had to describe herself, she'd say she was a firecracker. Stable when unlit, but full of potential for joy and fire. She loves art and dreams pursuing a career in it. The only problem? Her parents rely on her in ways they're not willing to admit, including working practically full-time at her family's pho restaurant.
For years, the Mais and the Nguyens have been at odds, having owned competing, neighboring pho restaurants. Bao and Linh, who've avoided each other for most of their lives, both suspect that the feud stems from feelings much deeper than friendly competition.
But then a chance encounter brings Linh and Bao in the same vicinity despite their best efforts and sparks fly, leading them both to wonder what took so long for them to connect. But then, of course, they immediately remember.
Can Linh and Bao find love in the midst of feuding families and complicated histories?" (S&S BFYR)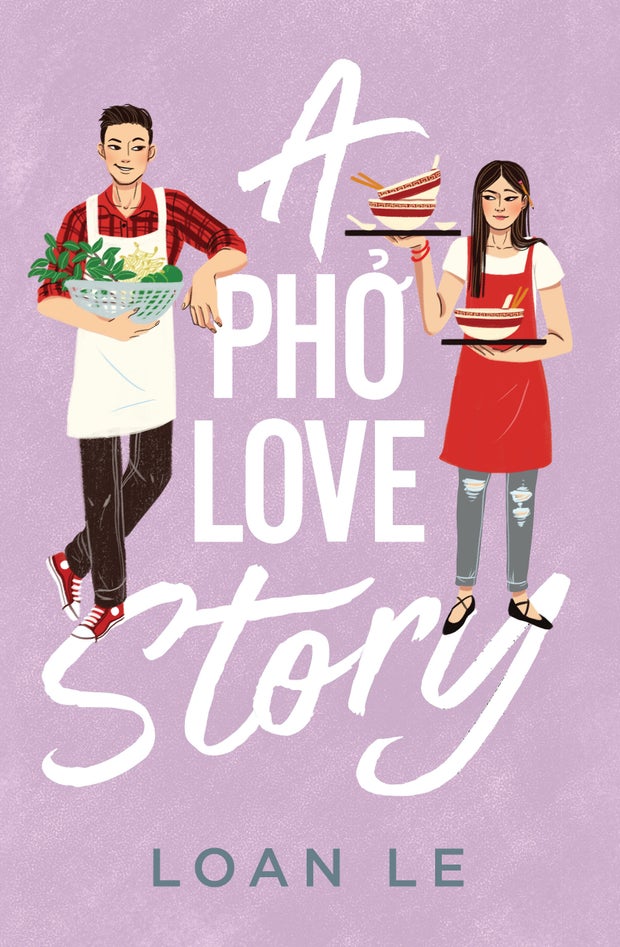 Simon & Schuster Books for Young Readers
What was your inspiration for "A Phở Love Story?"
This novel evolved from many "wants" I had as a teenager. I've read plenty of novels about romance, but I also yearned for stories about self-love and acceptance. Growing up, I didn't see novels capturing what it's like to be the daughter of two immigrants, one being a refugee who escaped by sea. I definitely needed more stories tackling the nuances of immigrant families—how love is tied to certain expectations, how disapproval of any sort might just be rooted in fear and insecurity, and how food is often the strongest gesture of affection loved ones can offer.
If you had to choose a song to describe Linh and Bảo's relationship, what would it be?
I love this question! To be honest, I don't listen to many songs with lyrics these days, so the song I'd pick is instrumental and lo-fi: "Koyo" by Pueblo Vista. It captures the slow, comforting sensation of falling in love.
As both an editor and an author, how do you carve out the time to write while reading/editing?
Writing has to stand apart from my reading and editing responsibilities because it requires all of my attention. I'm building something from complete scratch. I try to write mostly on weekend nights; I'm a nighttime writer. I also try not to feel guilty if I don't write. Sometimes my brain refuses to cooperate even if I'm free. Sometimes the digital space gets in the way, so I switch over to my pen and unlined notebook.
My attention is more easily shared between reading and editing because I'm only visiting someone else's world, not building my own. I tend to read submissions at night or in between meetings—if emails are slow. When I have to edit a manuscript, I block out chunks of time on my calendar and disappear from the digital world.
When I'm expected to jump back and forth between editing and reading, I push aside writing all together. And that's fine because I accept that not writing for long stretches of time doesn't mean I'm not a writer. I find my way back to writing—always.
So, it's definitely possible to balance all three!
What are your must-haves in a bowl of phở?
Personally, phở without rau sống—Thai basil, cilantro, Mung bean sprouts, Romaine lettuce—does not feel like phở. Eight-year-old Loan would not believe I said that, but it's true! The herbs and garnishes add another level to the phở. Oh, and a squeeze of lime! I always seem to know if I'm missing that lime.
Not total must-haves, but like-to-haves? I really like tripe because of the chewy texture. We don't use it in our family recipe but if the option is available on a restaurant's menu, I'll get it. And I love giò cháo quẩy, or plain deep-fried dough (usually in the form of sticks), but if you're like my family, we often buy it from the Asian supermarket, forget to toast it, and only remember it once we're finished with our bowls . . .
When writing, especially for "A Phở Love Story," do you start with your characters or with your plot?
I mostly focus on the character first before plot. More specifically, I write scenes with a close lens on the characters and their interiority.
Are you a "plotter" or a "pantser?"
I'm a plotter, but I'm not totally committed. I use a "written-in-sand" outline; I have the beats in front of me, but it's never a big deal if I don't follow the outline or if I change things up along the way.  
Though phở is the main dish of the story, what is your favorite Vietnamese food that you could eat 24/7?
Oh, yes. Let me introduce you to cơm gà, or Vietnamese rice and chicken. It's a childhood favorite and hard to find in most restaurants! Or perhaps I'm just used to my mom's recipe.
One whole chicken is boiled in water. That flavorful broth is used to cook the rice. Ginger is the shining ingredient when cooking the rice, its fragrance aided by garlic and a bit of salt.
After everything's cooked, my mom chops up and tosses the chicken in some muối ớt (chili salt), and rau răm (Vietnamese coriander), which adds a peppery spice to the dish. Rice, bits of chicken, and some ginger fish sauce—that's cơm gà! Then it's paired with pickled cucumbers, onions, and sometimes carrots.
Bonus part of this meal: cơm cháy, or scorched rice! My mom uses a certain pot that's probably over twenty years old, but the bottom layer of rice always takes on a harder, crunchy texture. Cơm cháy is a snack itself; my mom's always piling that onto her plate.
What was your favorite scene to write?
There's a monumental scene between Linh and her parents close to the end of the novel. It was so emotional to write, but I loved every moment of it.
There's a lot of difference in the parental expectations for Linh and Bảo, as well as other characters that you feature. Why did you choose to highlight that as a foundation for Bảo and Linh's relationship?
Stereotypical Asian parents are demanding and strict. They want their kids to be doctors, lawyers, pharmacists. But looking back at my parents, I realized they never stopped me from pursuing a creative career, even though they felt it was unstable. I think they knew I was passionate about editing and writing—that I couldn't be happy doing something else. In this novel, I wanted to demystify the stereotypical Asian parent, while also acknowledging some truth in it.
Linh and Bảo realize earlier on that their parents expect different things. And this leads to some misunderstandings, which adds tension to the plot. But eventually they both learn to acknowledge and accept the misunderstandings, and together, they grow from them. I think that's what I love about their relationship: They truly grow up together.
If you could write any type of scene forever, what would it be?
I love scenes of anticipation, or scenes that build up to a big moment. In a romantic film, it's the scene where the protagonist races off to reunite with a loved one at the airport, on the train . . . It's always rush hour for some reason! In a thriller, it's the moment before the bad guy gets his comeuppance. Watching these scenes unfold, you're thinking, "Alright, here we go! It's going to happen!" It's that moment the readers wait forever for. It's the moment writers type out with trembling hands.
What should readers look forward to when they read "A Phở Love Story​?"
Readers can look forward to a slightly awkward, uncertain, but ultimately very cute romance between Linh and Bảo, and delicious Vietnamese food that will have readers ordering takeout from their closest Vietnamese joint. There's also a lot about the importance of parents and family—and their history—which might seem unusual in these types of novels.
What new releases are you looking forward to in the New Year/ what are some of your most recent favorite reads?
My TBR list is so long.
YOUNG ADULT:
"Happily Ever Afters" by Elise Bryant
"You've Reached Sam" by Dustin Thao
"The Donut Trap" by Julie Tieu
ADULT:
"My Heart Is a Chainsaw" by Stephen Graham Jones
"Afterparties: Stories" by the late Anthony Veasna So
"Dial A for Aunties" by Jesse Q. Sutanto
"Things We Lost to the Water" by Eric Nguyen
I recently read and enjoyed "The Last Story of Mina Lee" by Nancy Jooyoun Kim.
Where is your favorite place to write at the moment?
One of my siblings' old rooms is now my office space. Pre-COVID times, when I lived in Manhattan, I loved going to cafes to write.
If you could be any type of character in any genre of YA, what character would you be?
A character who discovers she has superpowers and/or belongs to a long line of witches/royalty/paranormal-anythings. I'm interested in the idea of growing up with dormant powers.
What advice would you give to aspiring writers?
Learn to accept rejections, and just keep submitting. Rejections are merely badges that show you've tried!
Is there another book of yours that we can all look forward to in the future and is it in the same or a different genre?
I have three projects I'm slowly building, all with Vietnamese-American leads—one related to "A Phở Love Story," an adult rom-com set in the film world, and an adult family mystery with ghosts, both figurative and literal.
____
You can find Loan on Instagram @LoanLoanLe and on Twitter @LoanLoan. Her website also has links where you can pre-order "A Phở Love Story," but as always, check out your local independent bookstore or use Indiebound to find the closest indie near you. You can also order from Bookshop.org, which raises money for local bookstores. I can't recommend this book enough and it's definitely one of the rom-com books that's responsible for getting me through this pandemic!
All my thanks to Loan Le for answering my questions and writing an amazing book! I can't wait to read all of her future books as soon as they come out. I also want to extend my thanks to Jenny Lu for setting up this interview and acting as a liaison between Loan and I. Without her, this interview wouldn't exist, and I'm very grateful to have the opportunity to interview these amazing authors.