We've all had the struggle of trying to come up with a good resume. Sometimes, there's so much information to keep in mind that it can be hard to know where to start, or where to stop. Here are a few tips to make that process a little easier, and help your resume stand out from the rest of the resumes out there!
Don't include a photo

Although you might want to make your face recognizable for potential employers, it's actually better if you leave your photo off your resume. They might subconsciously or purposely make their decisions on your appearance, either in favor of you or against you.

Instead, make your name and achievements stand out!

Use tenses with purpose

There's nothing worse than reading down someone's responsibilities and reading both "Worked to build team rapport" and "Sends regular office-wide emails" under the same experience. When possible, use the same tense for each position you've held. In the same vein of thought, though, make sure you assign past tense to what you no longer do and present tense to what responsibilities you still have.

capitalize on white space

A lot of resumes are overcrowded with information, which makes it difficult to focus on what's really important. Deleting extra words or irrelevant experiences frees up space and helps the person who's reading your resume to concentrate on what really matters. In an interview setting, you'll get to explain what's on your resume, so you don't need to write every single responsibility that you've ever had.

Make your resume black and white friendly

While many people submit resumes digitally now, there's always a chance you'll apply to a job that requires a printed recipe. It's always best to make sure that your resume reads nicely both in color and black and white, just in case you can't access the kind of printer that you'd like to!

tailor your skills section to the job

A lot of people try to list every single skill that they have on their resumes, which makes it difficult for employers to tell if you're actually qualified in everything you've written down. Make sure to put the strongest and most relevant skills at the top of your skills list, and then work from there.
Overall, resume building isn't as hard as you think. Websites like Canva are great places to start if you're not sure. Here's an example of a Canva resume template that I customized to maximize the information I wanted to talk about!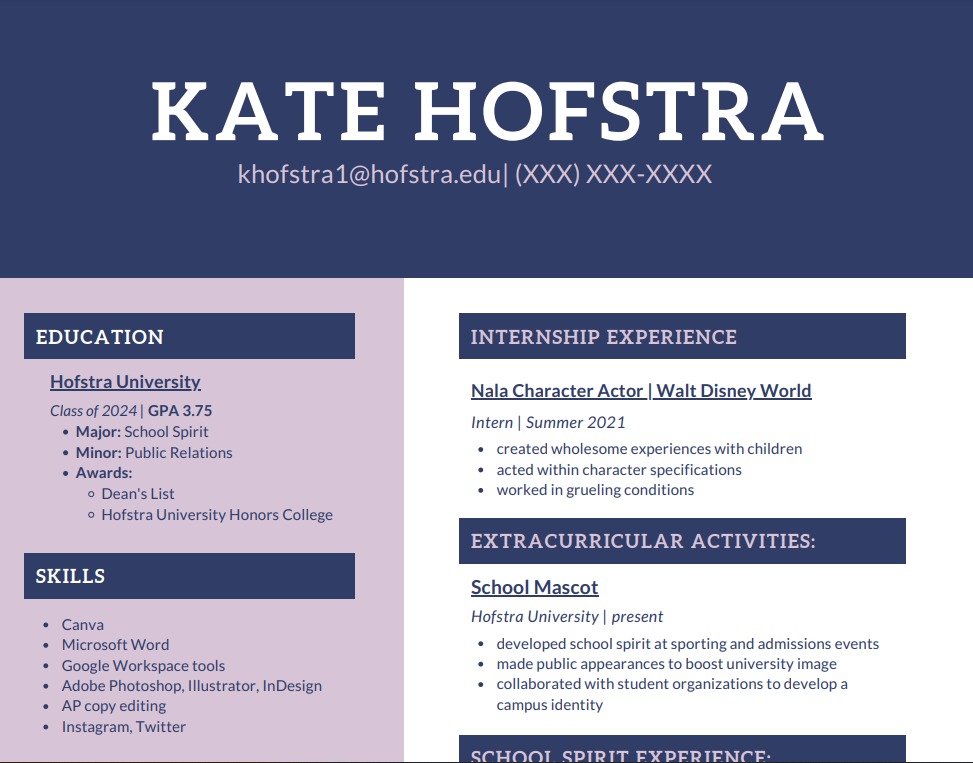 Best wishes on the resumes, and happy job hunting!