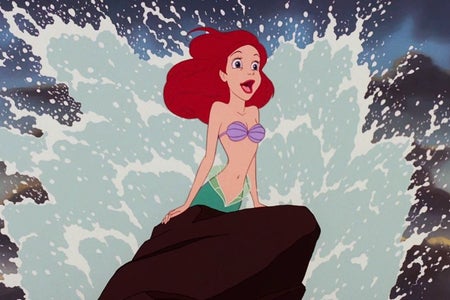 Why We Should Keep Consuming Fiction for Children
Is there an age when you are too old for literature or television aimed at children? When we reread books or rewatch movies from our childhood, there is a certain nostalgia factor. But nostalgia is not the only reason to engage in literature or television made for children. From deeper understanding to just pure enjoyment and escapism, there is plenty of enjoyment in reading a good children's book or seeing a children's television show as an adult.
Let's remember that "for children" does not specify a genre but a demographic. The genres can span comedy, adventure, fantasy, drama, mystery and combinations thereof. So while books and TV targeting 10-year-olds are unlikely to meet a thirst for sauciness and morally grey crime noir, they ought to have something to offer for other interests. In a time of global stress, escaping to something less serious can be quite peaceful. Or, if things are serious, you know that they will be resolved. For example, fan favourite Avatar: the Last Airbender is a 61-episode adventure on multiple continents with a complex cast that goes through character development – yes, even the villains. With topics of loss, responsibility and courage, the series is immersive enough to make you laugh and get emotional, yet at the end of the day, it is relaxing and humour-filled, and things will – at the end of the day – be okay.
The best kind of content for children is for the whole family. The beloved examples of Pixar films shine in how they combine something simple enough for kids to follow with a deeper layer that connects with universal emotions: the desire for fulfilling a lifelong goal in Up, the pains of change and separation in Toy Story, or more recently life and death in Coco…  There are plenty of classics that we do not necessarily even "get" as children, so reading them as adults will give us a new perspective. The mysteries of life in A. A. Milne's Winnie the Pooh or the rebelliousness in Beatrix Potter's Peter Rabbit, just to name a few. When it comes to children's literature, we might also want to talk about visuals. "Picture books" come to mind. Illustrations in books, when done well, are lovely to look at from an artistic perspective, or just fun and engaging. For example, many of us recognize the style of Sir Quentin Blake, illustrator of Roald Dahl books and plenty of others. Those of us with a Nordic childhood likely recognize the iconic charm of Tove Jansson's Moomins, any Mauri Kunnas canine illustration or Sven Nordqvist's Pettson and Findus. If you haven't come across them – or even if it's been a long time since you last picked them up, take a little moment to enjoy them.
Meanwhile, flashy visuals are important also in children's television, especially cartoons, which dominate the children's television section. Compare, for example, the simplistic art style of Adventure Time, the dazzle of DreamWorks' recent She-Ra: Princesses of Power Netflix show. These look quite different from the shows any 80's, 90's or early 00's kids grew up with (let alone any of the princess shows of those decades). But if you give it a go, the 11-minute-long episodes of Adventure Time still pack a punch of themes and character development. Meanwhile, the more plot driven She-Ra offers an adventure with topics about bravery and friendship (and the mending of broken friendships). Sure, kids' fiction can sometimes seem a bit heavy-handed with the mantra "and the greatest of these is friendship". But honestly, there is something quite feel-good about celebrating friendship as a counterbalance to drama and romantic relationships that take priority in many other shows.
Books and shows for older audiences have things that kids' media never will, but on the converse, children's fiction is able to evoke different feelings. Katherine Rundell, author of children's books, wrote for the Guardian as follows:
When you read a children's book, you are given the space to read again as a child: to find your way back, back to the time when new discoveries came daily and when the world was colossal, before your imagination was trimmed and neatened, as if it were an optional extra.
That's a pretty good sentiment, right? Even though we as adults have more knowledge, experience and perspective than children, there are some things that we can learn only by allowing ourselves to be immersed in fiction – yet do it in a wholesome space of wonder, which honestly is what many of us need. So next time you want to pick up something to read or watch… if you feel like going on an adventure, it's okay to go to the kids' section.