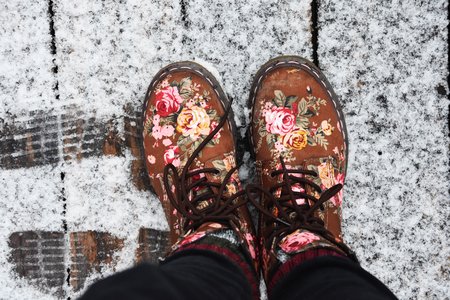 Anna Thetard / Her Campus
Helsinki may not be the largest metropolis on our planet, but it is still the busiest and most populous city in Finland. Most of the other Finnish cities pale in comparison if we consider the number of people you pass while walking in the city centre. When I visit my hometown, which is a lot smaller than Helsinki, I'm always surprised by the fact that I can go for a short walk in the city centre without bumping into anyone. That has almost never happened to me in our capital.
The constant buzz of Helsinki is familiar and dear to me. I like seeing people and running into familiar faces on the streets: those are signals that the city is really alive. I enjoy the fact that there are lots of things to do, art exhibitions and cafés to go to and restaurants to choose from. Helsinki is versatile: it has the sea and multiple parks, but also shopping centres, theatres and neighbourhoods of different styles. The city is perfect for someone who comes from a smaller town and used to get bored there.
However, when I travelled to Lapland for a week, everything in my life seemed to slow down in a way I am not familiar with. Something like that never happens over a weekend I choose to spend in my hometown. There, I do what I do in Helsinki: watch a movie, go to a café, go to the gym and meet friends. Though those activities make me feel relaxed, they've never given me such a magical feeling of inner peace like Lapland did.
The small town in Lapland was rather quiet when I arrived. A few tourists here and there, not many locals to be seen. On the evening of my arrival, I put on my cross-country skis for the first time in years and went outside. Next morning, I woke up and did it again. And the next day, guess what – I did it again. That was the pattern I ended up following for most of the days I spent above the Arctic Circle. The days seemed to differ only in the amount of sunshine and the distances I covered.
Not many people were to be seen as I passed the changing but always wintry landscapes. I loved the silence around me: the only sounds were my skis against the track and the slight howling of the wind. The views were breathtaking. Fells seemed to close me in their embrace, everything was covered in pure white snow and the frosty trees shone like silver. I forgot all my troubles and focused on moving forward and looking around me, only stopping for a cup of hot chocolate at times.
It was simplicity – and it was great.
I was surprised by the pang of sadness that hit me when I returned home. In Lapland, I had felt more relaxed than in a long time – but why? In my mind, I had not been stressed to begin with. Were the wondrous landscapes the reason for my longing to get back to the nature? Was it the fact that I could just lead a rather simple life for a week? Was it that I had not spent much time on my phone or watching Netflix, that I had slept and exercised instead? Maybe it was the combination of all these things.
All in all, my week in the North taught me an important lesson. Many of us tend to engage in multiple activities during one day, which might wear us out without us noticing it. Sometimes taking time for silence, abandoning technology and letting nature surround us might be what we need, even when we do not feel like we are under pressure. Those things are something that I have yet to learn to do more often even here in Helsinki (don't get me wrong, I still love this city!) and not only when I take a holiday in a quieter place.
"Every morning was a cheerful invitation to make my life of equal simplicity, and I may say innocence, with Nature herself."
– Henry David Thoreau, Walden