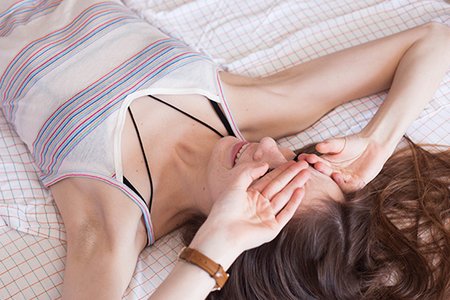 Kristen Bryant / Her Campus
12 Ways to Spend Quality Time with Yourself, Based on Your Zodiac Sign
Take some time during this week to celebrate the best possible Valentine – yourself! Especially if you don't have anyone in particular to spend the week with, you should consider giving the gift of good time for the person who should be your best friend. Here are some ideas based on your zodiac sign! If you know your ascending sign or moon sign, check the tips for those too and choose your favorite!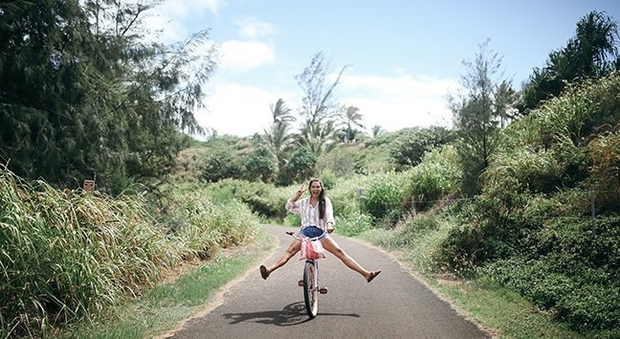 Sports, self-improvement or simply Netflix? Find out which is the appropriate way for your sign to enjoy this weekend, even without a special someone!
Aries
You are likely to be busy, so take this weekend off and take care of your health by getting your bicycle, or if it's too early for that, just take a brisk walk. Set easing and relaxing your mind as the goal. Choose a destination you have never went to before. The late winter/early spring is full of barren yet strangely exciting scenery: look for high rocks and open views to the sea. If the weather is poor, it's all the better – you are not scared of a little rain, now are you?
Taurus
Being a Taurean, you are probably not a stranger to self-pampering practices! Try something relaxing yet new this time – how about buying ingredients for that dish you want to try but have been a bit reluctant to because of the money/effort that goes into buying the ingredients? Here's an idea: bake something extra delicious and take a moment to meditate or try a new yoga position while it's baking (but do not fall asleep)!
Gemini
Since you are a Gemini, you might want to go shopping – but you should probably do something else, especially if your wallet has had some rough times. Sit down and watch a movie with friends or ask some of your friends to watch the same movie so that you can discuss the plot twists later! Preparing to convince your friends about your opinions on the characters and the proceedings of the film can be surprisingly fun! A pro tip: Watch the movie in a language you are trying to learn or want to learn, it's two birds with one stone!
Cancer
Since you are a Cancer, remembering to take time for yourself is especially important. A very Cancerian way to relax would be to knit something for yourself while listening to the sound of waves. If this doesn't sound like something you can or want to do (I speak from experience as I say that knitting isn't relaxing for everyone), take the day to fantasize about your dream home and decor, go to a flea market or arrange that still-life from the old postcards you always wanted to do. Whatever you do, do it for yourself!
Leo
Dress up and spoil yourself by eating out in that fashionable new restaurant you always wanted to try! You can even order a glass of wine, providing you can also afford it. Alternatively, go out dancing – one doesn't always need friends or SOs to dance – especially not someone like a Leo! If you cannot go anywhere, try dancing alone at home. Might sound strange at first but is a great way to work up sweat and practice your killer moves!
Virgo
For a Virgo it might do good to try and not to be so efficient from time to time. First take a relaxing walk and then prepare an invigorating face mask for yourself (for example with these instructions). If you find it too difficult to just lie there doing nothing, read a book on a topic you always wanted to learn more about but which doesn't relate to your study work – this is your day off!
Libra
Spend some time in peace and quiet during the weekend. Visiting an art exhibition is a perfect past time for a Libra. If you enjoy music more than silence, go to a concert or just sit on a sofa, close your eyes and listen to your favorite music with headphones so that you can catch every little sound and detail. If your idea of relaxation is going to a gym, by all means do and take your earbuds with you!
Scorpio
Swimming is a great way to combine muscle relaxation and working out. If you enjoy barhopping and are comfortable doing that alone (and why wouldn't you be, you are a Scorpio), there's an option for you! Or simply stay at home, dim the lights and read an exciting book about crimes or the supernatural! So wonderfully creepy!
Sagittarius
Everyone knows that a Sagittarius loves sports and working out, but there are other suitable options for them, too! Read the books you want to but haven't had the time to dive into yet. Traveling guides or travelogues, maybe dreaming about your next destination? If writing isn't already among your favourite past times, you should maybe try it once - start by writing whatever you want, about yourself, your favourite series etc.! Let your dormant creativity get loose!
Capricorn
Leisure what? Try to chill once in a while and spare the day for something you honestly enjoy. A Capricorn feels at home on mountains and hills, but if you cannot find one, simply visit a historical museum or start/finish a DIY project, whether it's gardening, interior design or arts. Treat yourself a delicious lunch or dinner someplace nice, comfy and close.
Aquarius
For a creative and curious Aquarius, it's pretty much anything goes. You probably have some kind of unusual hobby, and whatever it is, working with that helps you get your mind out of troubling things. Try deep meditation to balance your busy mind or purchase that new bio organic health/beauty product you want and try it out!
Pisces
Yes, I know you wanted to have a romantic dinner. You can have that by yourself or binge-watch romantic movies, BUT I think that doing something creative like painting, writing or photography would help you feel less lonely and more motivated to face the new challenges! Take a long walk and find inspiration for poetry, novels, photos or whatever it is you enjoy doing.