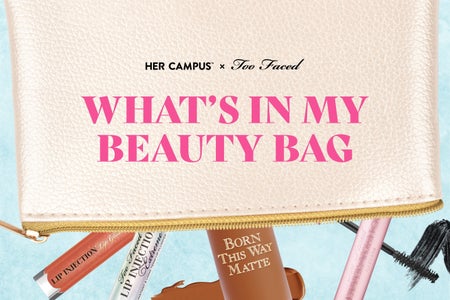 10 Beauty Products You Need Now!
Are you in search of beauty products that work wonders for you? Or maybe you would like to try something new, and you're not sure what that would be? Well, I am bringing you my top 10 list of favorite products that work magic on skin and nails! Whether you're in search of new skincare routines or need extra moisture, something for the flaky nails, or face masks that cleanse and firm your skin, you are in the right place! Let's start:)
This duo-ended jade roller takes your skincare routine to the next level. It's the ideal tool to help alleviate tension in your face! It works excellent with serums, moisturizers, and face masks. It allows for oxygen to enter skin cells through blood circulation and it also helps penetrate products deeper into the skin tissue. That way, it reduces fine lines and wrinkles. Everyday use leads to brighter skin, improved complexion, and a reduction in fine lines and wrinkles. TRUST ME!
Hydra-Biome Probiotic Superdose Face Mask
This probiotic face mask with real Greek yogurt helps rehydrate and soothes redness. This cruelty-free product for all skin types leaves your skin hydrated and fresh. Greek Yoghurt delivers an instant cooling sensation on your face! This mask contains a combination of superfoods, hyaluronic acid, and skin-rebalancing technology that help skin elasticity and leaves you with radiant, healthy-looking skin.
This fantastic cream nourishes your feet while you are sleeping! It is designed to remove hard skin while providing a lot of moisture to the feet. This vegan cream has a cooling and antibacterial effect that protects the skin from foot fungus. It leaves your feet soft with a fresh scent of natural eucalyptus. The foot cream is designed to work overnight, where the feet have the opportunity to absorb all the goodness!
The Moringa Body Butter is perfect for nourishing your skin! Enriched with handpicked moringa seed oil, it leaves your skin feeling more soft and supple after every use. This product absorbs quickly and leaves your skin soft and fresh for 24h. The product is enriched with community fair trade cocoa from Ghana and smells A-MA-ZING!!!
Rituals - The Ritual Of Sakura Body Mist
This body mist is the perfect solution for those who hate strong perfume smells! It literally smells like spring<3. It's ideal for sensitive skin and safe for use on textiles, enhanced with cherry blossom and rice milk, and alcohol-free. For the Japanese, cherry blossom has symbolized the rebirth of nature and purity since ancient times, and rice is a symbol of abundance, happiness, and fertility. This fragrance is SO relaxing!
This product is a combination of an exfoliating scrub and a deep cleansing face mask. Its multifunctional usage makes it easier to get rid of oily and blemished skin by simplifying your skincare routine to one cleansing process only. Black jojoba scrub beads help remove dead skin cells, oils, impurities, and apricot kernel oil and shea butter to protect your skin during peeling. What you are left with is clean, soft, and refreshed skin with an incredible cooling sensation!
This Works Morning Expert Hyaluronic Serum
This is PERFECT for those mornings that you wake up feeling puffy! Enriched with a powerful blend of wheat-based 2% Hyaluronic Acid and Vitamin C, this serum kicks morning skin's butt! It rehydrates, helps skin to glow and rejuvenate. Zapping slackening skin with its firming and tightening benefits, the vegan-friendly serum leaves skin taut, plump, and radiant.
Elemis Pro-Collagen Marine Cream
This vegan cream transforms your skin. It contains anti-oxidant properties that provide an accelerated lifting effect through increased collagen support. This cream is clinically proven to reduce fine lines' appearance and increase moisture and hydration levels in your skin. This is the ultimate anti-aging treatment! And smells so good!!!
Having trouble with nails that break? Well, after this you won't anymore!! This product SAVED my nails! Literally! This cruelty-free product strengthens the nails and ensures a perfect manicure for a week. It contains active agents that help stimulate keratin formation. It can be applied very easily, and it dries very fast!
This is the perfect tool for cleansing your skin! It helps to exfoliate and cleanse pores, as well as to remove make-up and impurities! You can use it with face soap, scrub or face lotion!