Wear These with (LGBTQ+) Pride
Pride is coming up, but people live with their identities year round. That's why where we buy our Pride gear should be just as important as what we buy. I mean, why not look good and do good at the same time?
Would you be glad to support GLAAD?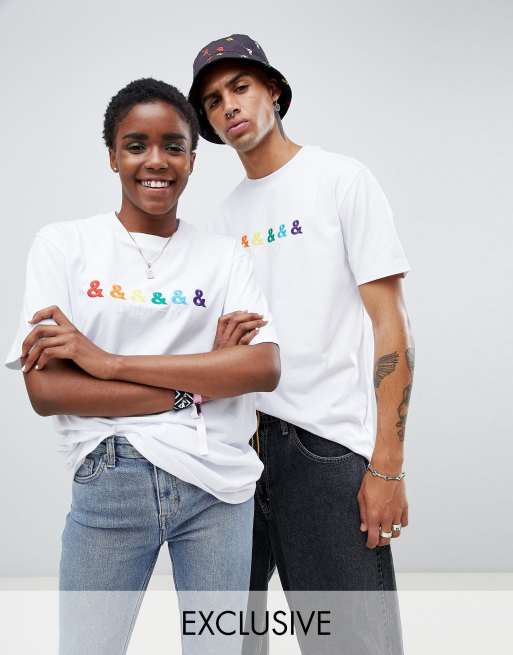 This year ASOS is partnering with GLAAD to donate 25% of the proceeds from every ASOS DESIGN x GLAAD relaxed t-shirt will be donated to GLAAD. Order it here.
Are you part of Gays Against Guns, or just a queer against gun violence?
The Lipstick Lobby's new orange-red shade, FIRED UP, looks great and donates 100% of its net profits to The Brady Center to Prevent Gun Violence. Order it here.
Is intersectionality your middle name?
Check out the ACLU's BGLTQ+ gear here.
Are you all about queer ART?
The American Repertory Theater (ART) created this (way too accurate) shirt for pride. The ART is a professional not-for-profit theater in Cambridge, Massachusetts. Order the shirt here. 
What's Pride really all about? Love. Love yourself. Love each other. Love first.
50 percent of the purchase price for every children's shirt sold to the Human Rights Campaign. That means more than half of the profits go right to fighting discrimination against LGBTQ+ people.
F*CK H8, am I right?
Unlike the others, FCKH8 is a for-profit company. FCKH8 is uses it's social media campaigns and clothing designs to change social norms in hopes of working towards gender, racial, and lgbtq+ equality. Explore the options here. 
Check out The New School's article for more tips on attending Pride.