For girls with natural waves/ curls: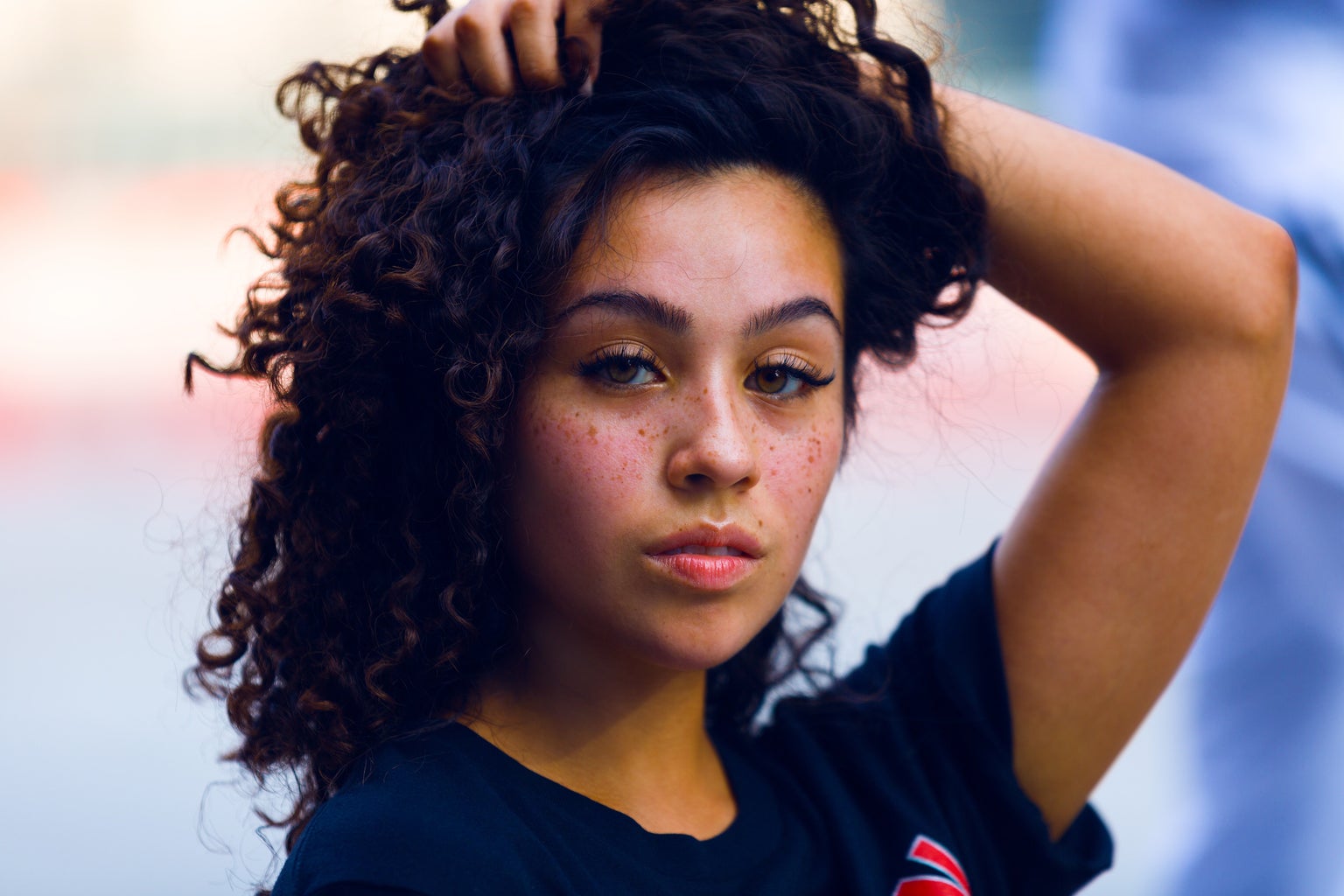 Wet your hair before going to bed, pat with a towel, don't rub! Leave hair damp and comb through with your fingers. Then grab leave-in conditioner or leave-in treatment. I sometimes use hair masks, which can be used as leave-in treatment as well. Use an amount equal to the size of a small clementine or tangerine if you have medium to long length hair. Use an amount equal to three grapes for short hair. Apply from root to tip but focus on problem areas. You want to target split ends and damage, which generally occurs from the middle of your hair to the roots. So, try to apply more in those areas. Comb through the cream with your fingers until evenly spread. Then braid your hair and cover with hair cap or make one from a plastic bag or film to increase absorption. Leave overnight. Wake up and undo braid. Shampoo and condition as usual. Pat dry hair again, don't rub. And use your hands to scrunch and shape curls. Let air dry! Curls will be soft and shiny and bouncy!
For girls that don't have naturally curly hair:
wash hair as usual then dry with a towel but leave hair slightly damp! Run fingers through hair to undo tangles. Use a small tangerine's worth of leave-in treatment or conditioner. Apply evenly through hair, focusing on problem areas to target split ends and damage. When the cream has been applied to hair evenly, split your hair into two sections for loose curls and four sections for small tight curls. French or Dutch braid each section. And let air dry for a half-hour to an hour before going to bed. Leave the braids in overnight. When you wake up, undo braids and scrunch your now curly hair. They should be soft and bouncy. Add styling cream or curl pudding/curl butter for a firmer hold!