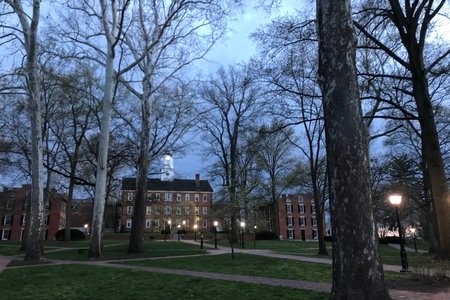 How to Refresh and Start the Semester Off Strong
Whether this is our second semester in college or the last, we could all use a little refresher before we start again. Find some helpful tips below to actually feel good (maybe) about going back to school.
Redecorate
It may still be winter, but a little spring cleaning can go a long way. Try hanging up new lights, adding new photos to your walls, and maybe an art piece or two. My roommate and I have a wall of origami butterflies, and seeing it makes me - at least a tiny bit - happier).
Organize
Break out the planner, write down your schedule, and see where you have free time for self-care, exercise, and meetups with friends. This non-academic side of school is just as important to your health and sanity, so getting organized before classes really make the difference.
Try Something New
Join a new club, switch up your exercise routine, try a hackathon … Big or small, having something new and different to look forward to can give you extra motivation to get through your day.
Goal-Setting and Rewards
Set a few goals for yourself. Do you want to learn a new language? Have all of your grades above a B-? Act in this semester's major play? Study for two hours every day? Whatever it is, set your goal, and keep track of the progress you've made towards it. Then, in the end, give yourself a reward. For instance, I might decide to give myself a spa day and binge my favorite shows, do a mini shopping spree or plan a week-long vacation somewhere with my friends at the end of the semester.
I hope these tips help you have your best semester yet!