The College Fashion Week Experience!
College Fashion Week was just days ago, and guess who went? ME!!!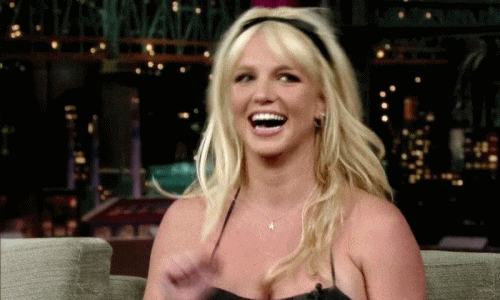 I must say, it was a super exciting event filled with freebies, fun music, and great fashion!
Here is a full play by play of the night:
1. Free things!
After waiting in the most well-dressed line I have ever been in, we got our freebies!
These freebie bags contained a free TIGI mini hair straightener, various super cool pieces of makeup (lips, blush, highlighter, brow, the whole shebang!), a cool book about the creator of PopSugar, and other super cool small doodads. (Yes, this is my hand holding  my super cool freebies).
In addition to the free makeup, book, and accessories we got when we first walked in, there was also free refreshments provided by Spindrift!
They gave us cute little straws that made perfect Snapchat posts! (Yes, this is my friend and I, living our full free Spindrift fantasy).
2. Then came the show!
First of all, each and every one of the great looks shown on the Boston College Fashion Week can be found on the Lust Have app, shown below:
Now, "ya girl" (me) got "exclusive" (first come first serve) "seating" (I chose to sit instead of stand because my feet really hurt on account of my brand-new booties) right in front of the stage! It was honestly one of the coolest moments of my entire life. I got to see, up close and personal, all of the brand-new fashions on all of the super cool real student (!!) models. Personally, my favorite part of the entire show was the shoes, which I covered heavily on my Instagram story that night. As you can probably tell from that story, I LOVE SHOES.
But back to the fashion. Her Campus partnered with online shop Foray Collective, together showcased, in addition to Primark's hot new fall collection (which I die for), some up and coming small brands: XIX Palms, VETTA, and Cleobella. The looks were to die for, and as I mentioned earlier, are all on the Lust Have app!
3. (Last but not least) Cool other stuff!!!
I know it sounds vague, but cool other stuff is really what it was, and what made the whole experience a ~unique social event~. There was a Beauty Bar by Ulta where students got their hair done (my best friend got the super trendy half-up-half-down space buns and sparkly eyeshadow combo pictured below), there were various cool photo setups (including red-carpet-ey ones like the one also pictured below), and tons of cool prizes to win as the night went on!
They also had some little booths to buy things at, including Her Campus merch! I got a GRL PWR baseball cap that makes every outfit I pair it with both exponentially edgier and more feminist. That's honestly all I could ever ask for in a hat.
All in all, looks were served, freebies were redeemed, and we had a great night at College Fashion Week.