The Best Sitcoms of All Time - Ranked
There have been hundreds of sitcoms produced since the style was created in the late 1940s. A great sitcom pays tribute to the style as a whole, playing into the tropes enough to remain comfortable and nostalgic, but also pushes boundaries enough to remain fresh and represent real people. These sitcoms are the best of all time, and if you haven't checked them out yet, I recommend giving them a watch.
18. Full House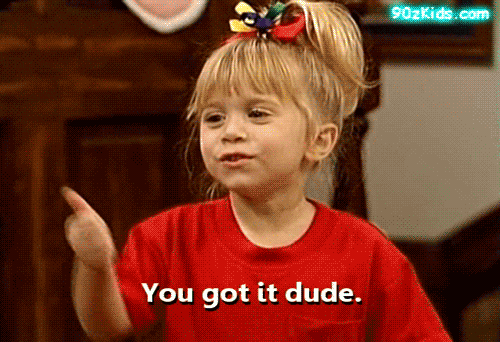 "When Danny Tanner's wife dies, the San Francisco sportscaster gets support in the form of two new roommates: brother-in-law and party boy Jesse, and his stand-up comic friend, Joey. The duo helps out with raising the three Tanner daughters: D.J, Stephanie and Michelle."
17. Freaks and Geeks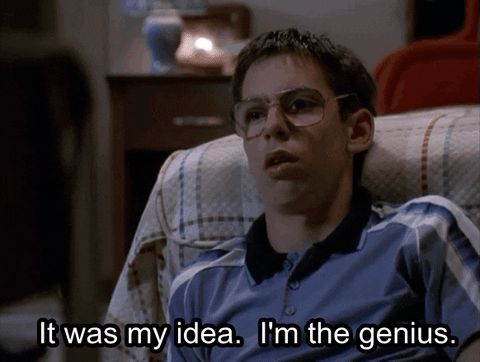 "Growing up circa 1980, a misfit high-school student and his pals are probably destined to become new media millionaires, but right now they're stuck in school, where all the girls are a foot taller and bullies terrorize the gym class. Meanwhile, his older sister is flirting with the dope-smoking bad boys, cutting classes and questioning the point of getting good grades."
16. It's Always Sunny in Philadelphia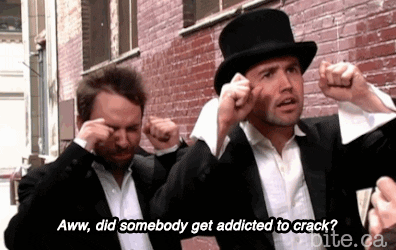 "Several friends own Paddy's Pub, a neighborhood bar in Philadelphia, and try to find their way in the world of work and relationships. But often, they can't get out of their own way, leading to uncomfortable situations, which usually worsen before improving. The gang includes twin siblings Dennis and Sweet Dee Reynolds, along with their longtime friends, Charlie Kelly and Ronald "Mac" McDonald. Charlie lives with Frank, Dennis and Sweet Dee's father, who has left his cheating, money-grabbing wife in an attempt to redeem himself after a history of doing business with sketchy people."
15. Superstore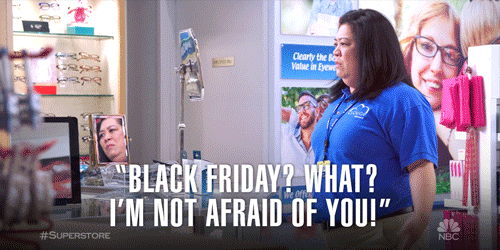 "An oddball family of employees at supersized megastore Cloud 9 tackles the day-to-day grind of rabid bargain hunters, riot-causing sales and nap-worthy training sessions. Stalwart employee Amy is just trying to hold it all together despite the best efforts of her daftly clueless manager Glen and his iron-fisted assistant Dina. Rounding out the crew is new hire Jonah, a dreamy dreamer, sardonic Garrett, ambitious Mateo and sweet young mother-to-be Cheyenne. From bright-eyed newbies to seen-it-all veterans, bumbling seasonal hires and in-it-for-life managers, they're all going to get through another day -- together."
14. Curb Your Enthusiasm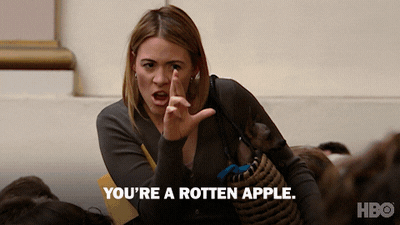 ""Seinfeld" co-creator Larry David plays a version of himself on the improvised series. He faces a constant barrage of life's little annoyances, which in David's sometimes well-meaning but terminally fumbling hands don't tend to stay small for very long."
13. Will & Grace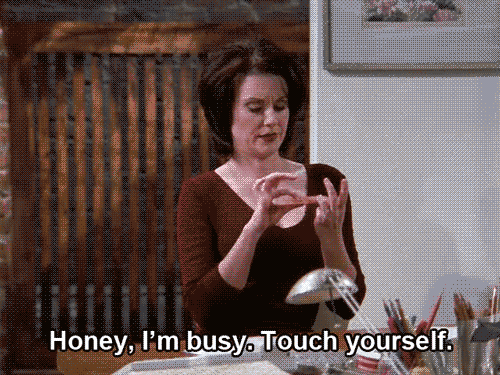 "In the original eight-season run of this groundbreaking sitcom, best friends Will, a meticulous corporate lawyer, and Grace, a neurotic interior decorator, share a New York apartment after Grace leaves her fiancé at the altar. Will and Grace, along with their pals Karen, an outspoken socialite, and Jack, a free-spirited actor, face the highs and lows of life in Manhattan together. From sex, dating and divorce to cutting cultural commentary, nothing's off limits -- and all is fair game -- in this Emmy-winning comedy."
12. [scrubs]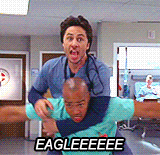 "A new group of medical students arrives to learn the ropes at Sacred Heart Hospital, where J.D., Turk, Kelso, and acerbic Dr. Cox are their instructors. J.D. continues to romance Elliot as he imparts wisdom to a new class, which includes Lucy, Drew, Cole and Maya."
11. 30 Rock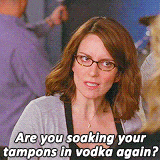 "Based more-than-loosely on backstage shenanigans at "Saturday Night Live," "30 Rock" centers on young Liz Lemon, currently head writer for a live sketch-comedy show in New York. Complications follow when the network's new president orders Liz to hire mentally unstable movie star Tracy Jordan to join the cast, throwing neurotic leading lady (and Liz's best friend) Jenna Maroney into a tizzy. Liz tries to juggle all the egos around her while trying to chase her own dream."
10. Veep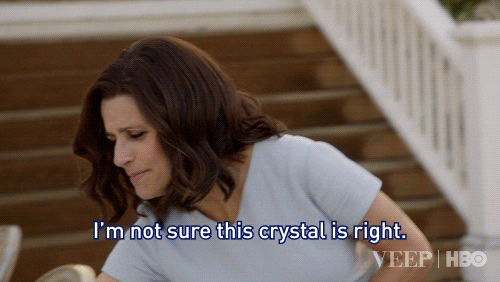 ""Politics is about people," former Sen. Selina Meyer is fond of saying. Unfortunately, the people Meyer, a charismatic leader and rising star in her party, meets after becoming vice president are nothing like she expected, but everything she was warned about. "Veep" follows the new VP as she puts out political fires, juggles her public schedule and private life, and does everything within her limited powers to improve her dysfunctional relationship with the chief executive. Meyer's trusted -- and some not-so-trusted -- aides include chief of staff Amy, spokesperson Mike, secretary Sue and right-hand man Gary."
9. Parks & Recreation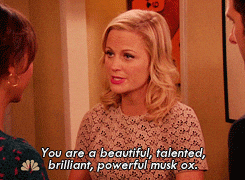 "Leslie Knope, a midlevel bureaucrat in an Indiana Parks and Recreation Department, hopes to beautify her town (and boost her own career) by helping local nurse Ann Perkins turn an abandoned construction site into a community park, but what should be a fairly simple project is stymied at every turn by oafish bureaucrats, selfish neighbors, governmental red tape and a myriad of other challenges. Leslie's colleague Tom Haverford, who delights in exploiting his position for personal gain, is as likely to undermine her efforts as to help her, while her boss, Ron Swanson, is adamantly opposed to government in any form, even though he's a bureaucrat himself."
8. Black-ish
"Dre Johnson (Anthony Anderson) has it all: a great job, a beautiful wife, Rainbow (Tracee Ellis Ross), four kids and a big home in a classy neighborhood, but as a black man, he begins to question whether all his success has brought too much cultural assimilation for his family. With the help of his father (special guest star Laurence Fishburne), Dre begins to try to create a sense of ethnic identity for the members of his family that will allow them to honor their background while preparing them to embrace the future."
7. Brooklyn 99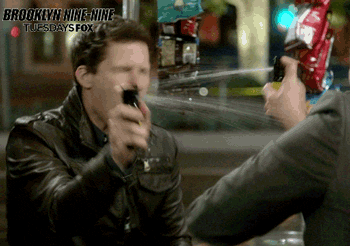 "Detective Jake Peralta, a talented and carefree cop with the best arrest record, has never had to follow the rules too closely or work very hard. That changes when Ray Holt, a man with a lot to prove, becomes the new commanding officer of Brooklyn's 99th precinct. As Holt reminds Peralta to respect the badge, an extremely competitive colleague -- Detective Amy Santiago -- starts to close in on the hotshot cop's arrest record. Other members of the precinct include Sgt. Terry Jeffords, a devoted family man, Detective Charles Boyle, a hard worker who idolizes Jake, and Rosa Diaz, a sexy-yet-intimidating detective. Civilian office manager Gina Linetti is tasked with cleaning up everyone's mess, while somehow getting involved in everyone's business."
6. Broad City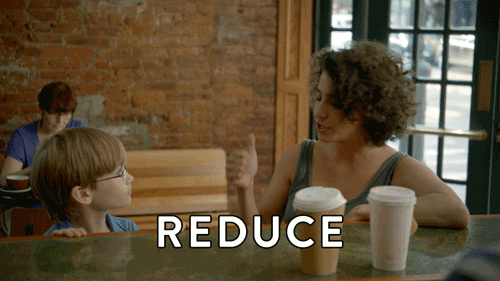 "The critically acclaimed Web series "Broad City" moves to Comedy Central as a half-hour scripted series. It's created by and stars Abbi Jacobson and Ilana Glazer as 20-something best friends who are trying to navigate life in New York, despite that their adventures always seem to lead down unexpected and bizarre paths. They have very little money, but they are survivors who aren't afraid to throw themselves into sticky situations, no matter how messy the end results may be. Jacobson and Glazer both honed their comedy chops at New York's Upright Citizens Brigade Theater. UCB co-founder Amy Poehler is an executive producer on the series and joins Fred Armisen, Rachel Dratch, Janeane Garofalo, Michelle Hurst, Jason Mantzoukas and Amy Sedaris, among others, as guest stars."
5. Grace & Frankie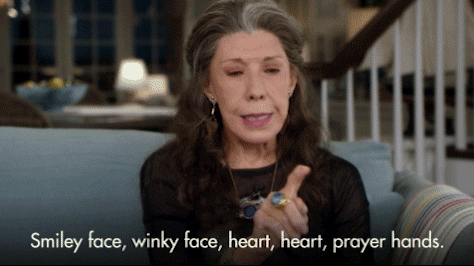 "For as long as they can recall, Grace and Frankie have been rivals. Their one-upmanship comes crashing to a halt, however, when they learn that their husbands have fallen in love with each other and want to get married. As everything around the ladies is coming apart, the only thing they can really rely on is each other. This Netflix original re-teams Jane Fonda and Lily Tomlin ("9 to 5") as Grace and Frankie, respectively, bringing their chemistry to the small screen. It's a casting reunion on a grand scale, as Tomlin is reunited with her co-star from "The West Wing," Martin Sheen, who plays Grace's husband, Robert. And Fonda is back with Sam Waterston, her co-star from "The Newsroom," who plays Frankie's husband, Sol."
4. Friends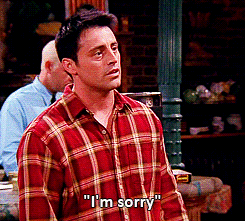 "Three young men and three young women - of the BFF kind - live in the same apartment complex and face life and love in New York. They're not above sticking their noses into one another's businesses and swapping romantic partners, which always leads to the kind of hilarity average people will never experience - especially during breakups."
3. How I Met Your Mother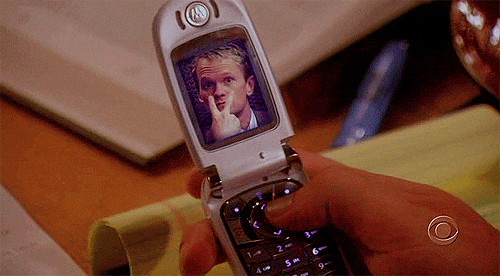 "Ted has fallen in love. It all started when his best friend, Marshall, drops the bombshell that he plans to propose to longtime girlfriend Lily, a kindergarten teacher. Suddenly, Ted realizes that he had better get a move on if he hopes to find true love. Helping him in the quest is Barney, a friend with endless -- often outrageous -- opinions, a penchant for suits and a foolproof way to meet women. When Ted meets Robin, he is sure it's love at first sight, but the affair fizzles into friendship. Voice-over by Bob Saget ("Full House") tells the story through flashbacks."
2. The Office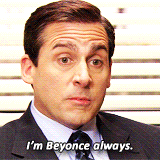 "This U.S. adaptation -- set at a paper company based in Scranton, Pa. -- has a similar documentary style to that of the Ricky Gervais-led British original. It features the Dunder-Mifflin staff, which includes characters based on roles in the British show -- and, quite possibly, people with whom you work in your office. There's Jim, the likable employee who's a bit of an every man. Jim has a thing for receptionist-turned-sales-rep Pam -- because office romances are always a good idea! There's also Dwight, the co-worker who is successful but devoid of social skills and common sense."
1. I Love Lucy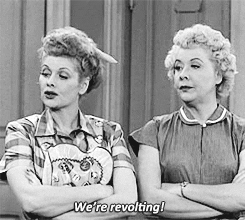 "Lucy Ricardo is the wacky wife of Cuban bandleader Ricky Ricardo. Living in New York, Ricky tries to succeed in show business while Lucy -- always trying to help -- usually manages to get in some kind of trouble that drives Ricky crazy. Their best friends are Fred and Ethel Mertz, who are also their landlords. Usually, Ethel becomes Lucy's less-than-willing partner in crime. Ricky and Lucy welcomed little Ricky in 1953, whose birth was a national TV event. Later in the show's run, the Ricardos (and the Mertzes) moved to Hollywood, where Ricky tried to become a movie star."