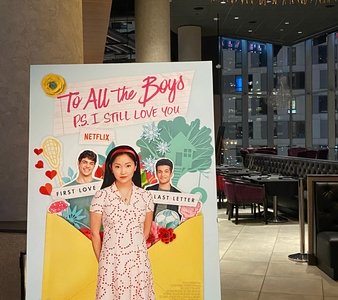 To All the Boys I've Before: P.S. I Still Love You is the Best High School Movie Yet, and Here's Why
Last week, Netflix invited me to a pre-screening of To All the Boys I've Before: P.S. I Still Love You. This is the second movie in the To All the Boys trilogy, and it is even better than the first! Now that I am in my twenties and about to graduate from college, I feel so removed from the high school world, so teen movies and books usually feel pretty sappy and cliché to me. However, this movie is different. Instead of cringing at the plot as I thought I would, I found myself feeling nostalgic and absolutely charmed by the characters.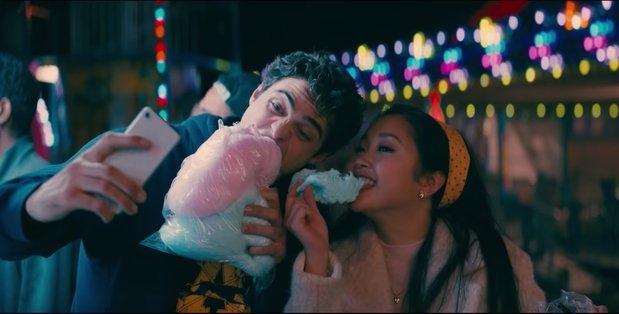 Netflix
This film is groundbreaking in that the main protagonist is Asian American but is not characterized by stereotypical traits that other movies often use when casting Asians and writing Asian characters. This film does not focus on Lara Jean's race, but it is also not "color blind", which makes it absolutely novel in the teen romance genre. It is so important that this film is not "color blind" because being blind to race also implies being blind to racism, racial inequality, and racial stereotyping. I am blown away by how inclusive and diverse the cast of To All the Boys is and how well the franchise addresses Lara Jean's Koran American identity. They smoothly integrate Korean culture and food into what would otherwise be a typical American teen romance film with a normally mostly white cast.
On top of the perfect execution of Lara Jean's Korean American identity, the soundtrack for this movie was absolutely amazing. Most teen movies only include Top 40 pop songs, but To All the Boys did a great job of curating perfect songs to set the tone and mood for every scene. This is not a single drop of banality in this soundtrack. The songs and artists included in the span many genres but some of my favorites are Moral of the Story by Ashe, Kill This Love by BlackPink (a K Pop girl group), a choir cover of Billie Eilish's Ocean Eyes, and an amazing cover of Girls Just Want to Have Fun. This soundtrack is like no other I have ever heard before!
Lastly, I would like to give extreme props to the costume designer for this film. The characters all have distinctly unique styles, but their clothing perfectly complements their personalities. Lara Jean's outfits from the first movie were adorable but she really takes it up a notch in this second movie. The costume designer put together looks for every scene that perfectly encapsulates Lara Jean's quirkiness, dedication, and compassion that makes her such a relatable and loveable character.
I have seen a lot of sappy high school movies in my life, but To All the Boys I've Loved Before: P.S. I Still Love You is definitely my all-time favorite so far. The cast, the storyline, the music, and the wardrobe are so well done that I could hardly believe it. To All the Boys comes out Feb 12 on Netflix. Cancel your Valentine's Day plans and stream this movie!