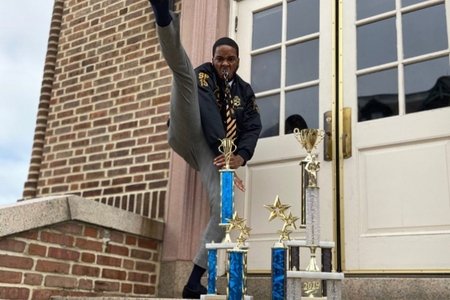 Greek of the Week: Malek Sease
Meet our Greek of the Week: Malek Sease (otherwise known as Scott, Scott The Dj, and, of course, Candyman XXI).  Malek is a spring '19 initiate of the Gamma Iota Chapter of Alpha Phi Alpha Fraternity Inc.  He is a senior Journalism major, Sports Management minor from Queens, New York. His current favorite stroll song is "Life is Good."  Some hobbies of his include djing, playing basketball, and creating choreography. Malek lives by a quote from a poem called "Don't Quit": "Success is failure turned inside out."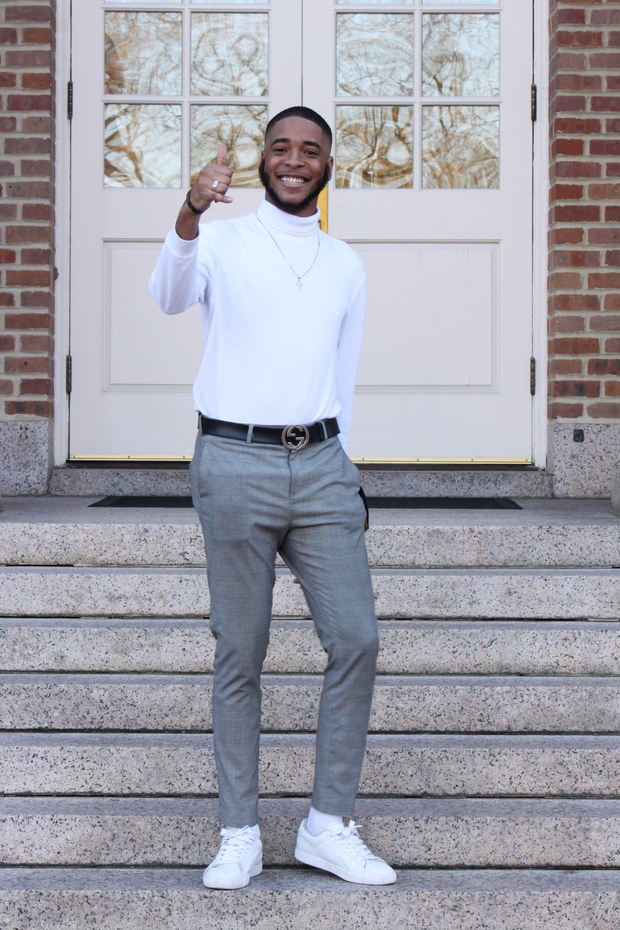 DM: Why, how, and when did you know you wanted to be an Alpha?
MS: It was early in 2016, which was my Freshman year.  I came to Hampton for pre-college and I just so happened to befriend a few of the Fall '14 Alphas. They were nothing but constant good vibes; they took on that "big brother" role in my academic and social life. They showed me the blueprint of Hampton in a pure, genuine fashion. From these encounters I knew I wanted to be a part of this fraternity. 
DM:In your own words, define an Alpha man. 
MS: The embodiment of an Alpha Man is our chapter advisor, Brother Calvin Harris. He is the epitome of hard work and perseverance. He holds the light of Alpha high with his service and treatment of others.  He keeps Gamma Iota on top.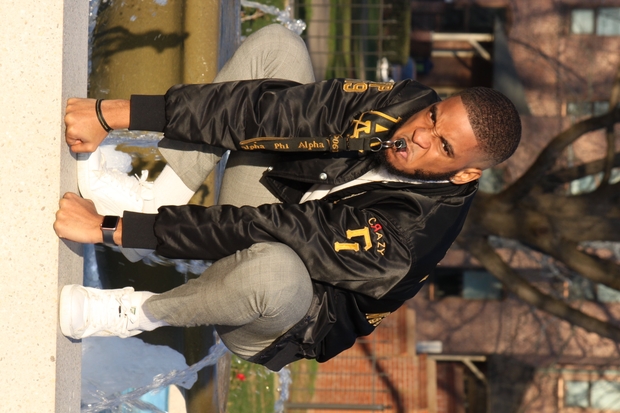 DM: Looking back, what misconceptions did you have about Greek life before joining that changed after you crossed?
MS: The biggest misconception I had about Greek life would be that it changes you.  In fact, the only thing that changes are the people around you. Personally, I've had the same group of friends before and after joining Alpha Phi Alpha.
DM: What's it like being Candyman?
MS: I am CANDYMAN XXI, the 21st Candyman of our lineage. Being the hyperactive person I've always been, I've had my eyes on becoming Candyman ever since I used to Milly Rock at every Hampton event. Candyman is a large roll within our chapter. There's a lot of things we can and cannot do, and there's a lot of events/turn-ups I simply have to give up to uphold this position. Nonetheless, I love being Candyman.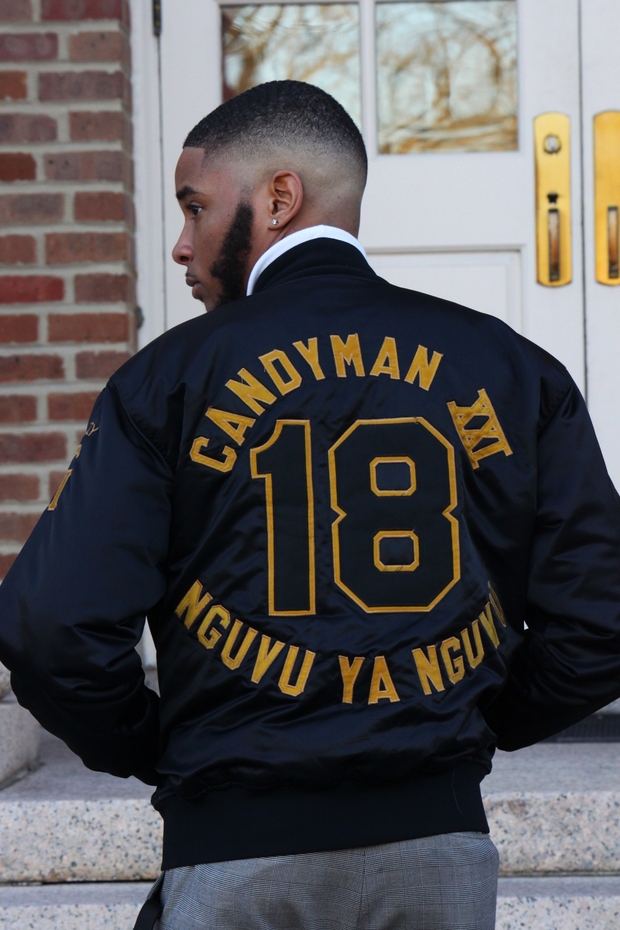 DM: Describe your role in your chapter.
MS: Within this chapter I am Candyman and the fundraising chair. My responsibilities are to create shows, strolls, and sometimes steps for our chapter, so we can continue to be represented in a great light. As Fundraising Chair, it is my job to make sure that the chapter is constantly making money throughout the year.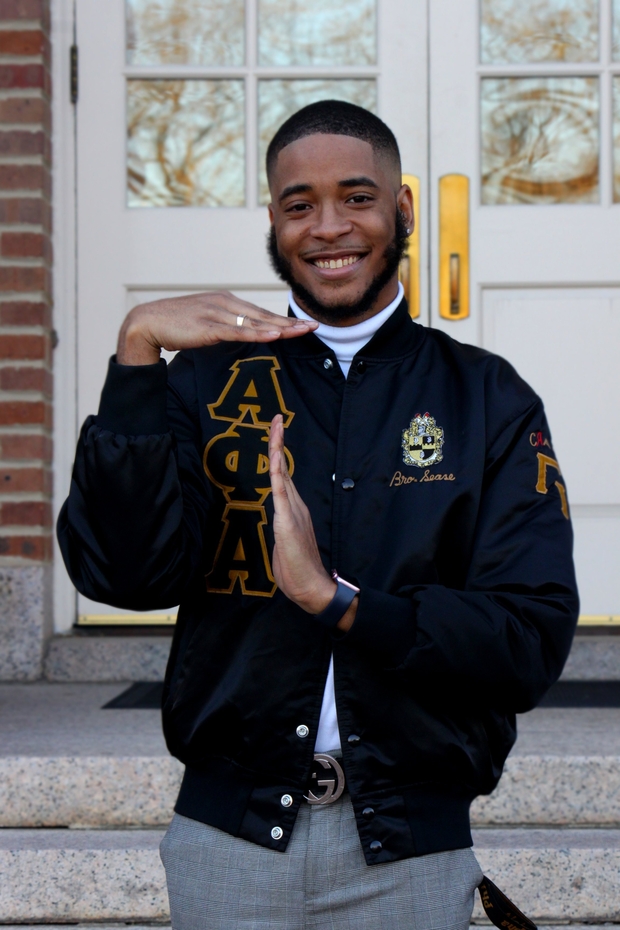 DM: What has been your favorite GI Alpha event so far and why?
MS: My favorite GI Alpha event would be my first "Train Like An Alpha."  It was during this year's Alpha week. I was practicing for weeks with my amazing team of girls, figuring out themes, deciding on costumes, and choosing strolls. The bond built with those girls is one I don't take for granted. I'd take my team and do it all over again a thousand times. 
DM: What has been your favorite GI service event so far and why?  
MS: My favorite GI service event was last summer at the YH Thomas Community Center. We called it "GI Field Day."  We had a bunch of activities for the local children. This event is my favorite simply because of the smiles we put on those childrens' faces for a couple of hours. The excitement, the fun, and the energy they had all day, along with the memories I made there, will never be forgotten. 
DM: What advice would you give to people who aspire to be members of Alpha Phi Alpha?
MS: Everyone's road to Alpha Phi Alpha is completely different. If you feel that this is something you wish to be apart of, I'd say humble yourself and be genuine. It's easy to spot the fakes; it's easy to spot those who want it for the wrong reasons. Be yourself and be true to yourself and, God willing, you'll be part of the greatest fraternity in the world. 
MOMENT OF GRATITUDE 
Shoutout to my brothers, Spring '19. Shoutout to the CRAZY Gamma Iota Chapter (73 years)!  We wouldn't be here without y'all. Lastly, SHOUTOUT TO THE GREATEST FRATERNITY IN THE WORLD.
Sincerely,
Malek Sease
Interviewer/Director of Photography: Drew Miles
Photographer: Olivia Mitchell