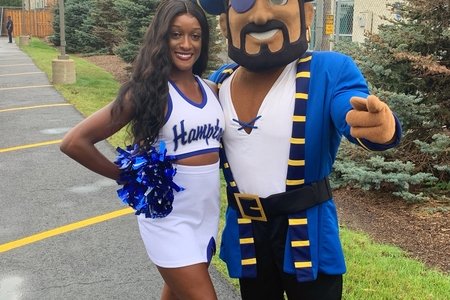 Greek of the Week: Kayla Mariah Jordan
Attention, Attention! This week's female Greek of the Week is Kayla Mariah Jordan. Kayla Jordan is a Junior, Health Science Policy and Administration major from Frisco, Texas. She is a Spring 2019 initiate into the Gamma Theta Chapter of Alpha Kappa Alpha Sorority, Incorporated. She is also the 2019-2020 Gamma Iota Miss 1947, Junior Class Treasurer, HU Pink Representative, and HooRah. This well rounded woman has taken campus by storm and has made her impact academically and socially with her charismatic behavior!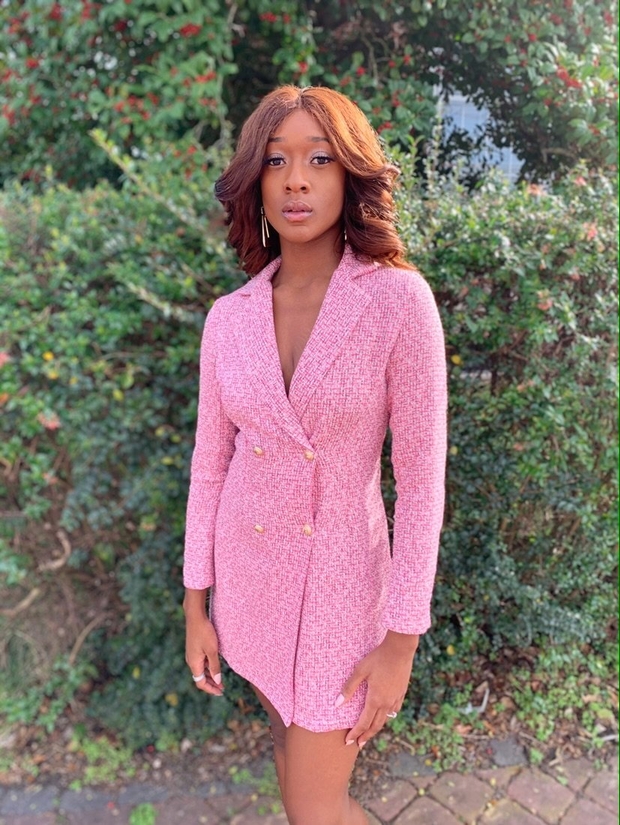 HC: How have you made an impact on campus through your involvement in your many organizations and leadership roles? 
KJ: I truly believe it is because I understand that anything you put your time and energy into must be something that you love. I do not believe in doing anything that I am not passionate about because I always do the best of my ability. From my active involvement in my sorority, to cheering, being Treasurer, and working as a HU PINK representative, I am aware of the dedication and energy it takes to execute your goals. I allowed my passion and dedication to making a change and being an influence on campus be the drive behind what motivates me to fully commit and dedicate myself to anything I put my time and name behind. 
HC: What are your plans post undergrad? How do you plan to use your degree in your career? 
KJ: Post undergrad I plan to go to grad school. No, I have not decided exactly where but I know that I'll be continuing schooling in health science policy and administration. My overall dream and goal in life is to be a CEO of a hospital. This is a goal that I have committed to since undergrad. I understand there are many steps that I have to take in order to reach that goal, so I plan to remain focused on my future and making sure every step is aligning with the end result. 
HC: How do you plan to implement your platform as Miss 1947? 
KJ: My platform is: Get Up, encouraging the youth to be the pilots of their own mental and physical health. I presented my first event, a dance class on Monday which was to encourage women, especially African American women, that they can be sexy and confident in their own skin. My second event will take place this Saturday. It is titled "On the Phly," which is moreso geared towards the arts but encourages individuals to step out of their comfort zone and take risks. I believe that the beauty in life is about going after new challenges because those moments are when you reach levels you never thought you could. You will never know your full potential until you take chances and do things that may be uncomfortable to you. When describing my platform, I would say it's made to bring out the inner you out that you never knew was there. The most truthful, raw, and realist form of self. 
HC: How do you manage a healthy social life while being in good standing academically? 
KJ: Wow.. honestly as crazy as this may sound I just do it. I find my mechanisms that calm me down or bring me back to earth when I am stressed and overwhelmed. Whether it's simple things like hanging out with my friends or working out. I make meditation a part of my daily schedule. Five minutes of my day where I am alone just laying in bed and alone to just breathe and take everything in, in order to find myself again. It truly makes a difference for me. 
HC: What do you look for in a man? How do you feel about dating outside your race? 
KJ: First things first.. I hate liars. What do I look for in a man..wow. Honestly, I am not looking for anything right at this moment so the question is kind of hard for me to answer. I just know I want a good man when the time is right. I don't believe in having to find him; I simply believe that when the timing is right for someone to come along, they will. As far as dating outside my race, I don't care about race at all. You could be pink, purple, blue. If you got it, you got it and that's that on that. I don't care what race you are. 
HC: What made you choose Alpha Kappa Alpha Sorority, Inc.? 
KJ:  The reason why I am an AKA is truly because I am someone who believes in tradition and no one would be who they are without those who paved the way before them. With that being said, Alpha Kappa Alpha Sorority Incorporated is the first Afrcian American greek female organization, and paved the way for other sororities to make their own traditions and values that matter to them. This is another reason that I believe in exemplifying leadership skills. I am a legacy and all the women in my family are part of this wonderful organization. I can remember at a young age, my mom and aunts sat me down and explained and ultimately exemplified what it meant to be an Alpha woman and from there I used it as a life guide and followed through. 
HC: What are your greatest accomplishments? 
KJ: Despite having accomplished so much on campus through my multiple leadership roles, I would say my greatest accomplishment was finally tapping into my confidence. I always had it, but I had to break out of the habit of worrying about what other people think of me. I refuse to follow what someone's perception of me should be because once you start doing that, you stop living life. Be authentic and everything else would come into place. This was worth more than achieving anything tangible because it allowed me to pursue my dreams. 
HC: How has being a HooRah build your confidence and stage presence? 
KJ: Being a Hoorah means so much to me. I always had stage presence because I was a competitive dancer for years, so I don't think it was something I developed but it is something that has continued to grow. I feel that being a HooRah is more than being a cheerleader; it is a family. The girls that have come before me and even my current cheer sisters have taught me so much and have been such an inspiration to me. Leadership has been the root of my success here on campus. The cheerleaders are the ambassadors of campus and are truly the face of what people see.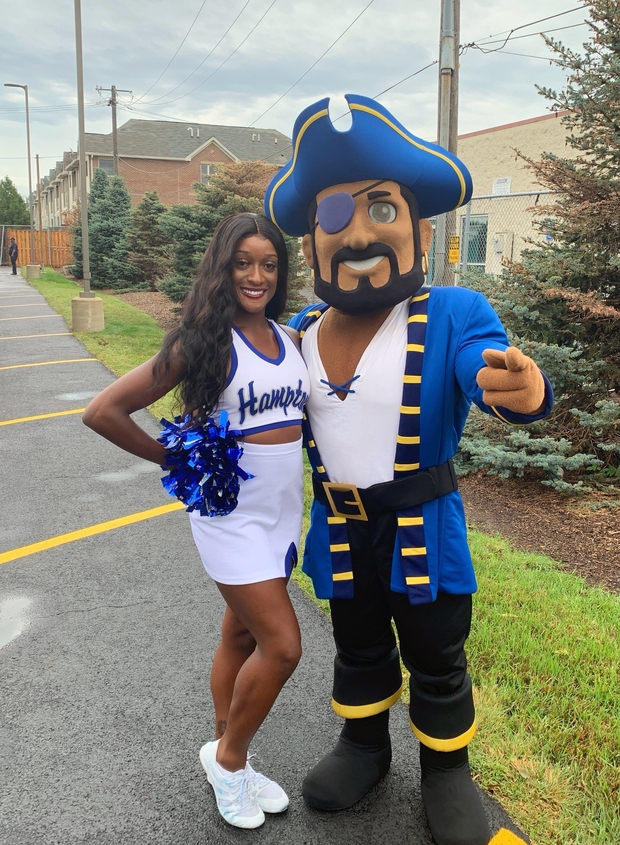 HC: What would you say inspires your personal style? Do you think Hampton culture has influenced it? 
KJ: I'm from Frisco Texas and when I first got here, people were dressed like Ludacris. I noticed how everyone took what they wore to 12-2 so seriously. I really feel like my style is my own. I wear what I want based on how I feel and usually wear things that other people wouldn't. My friends would always comment on how I dressed differently and I agree but that never bothered me. I never cared what people have to say and that's just me. 
HC: What are you looking for this spring semester? 
KJ: I am extremely excited about spring semester. I'm extremely focused on my classes and grades, and just improving and continuing overall by being excellent academically. My 21st birthday is coming up and I'm excited to celebrate with friends. I just want my GPA to increase and to execute all of my events that I want to implement on campus. I am just excited about what is to come. It's promising. 
HC: Thank You for your time Miss Jordan. 
Follow her on instagram @kayla_mariahjordan