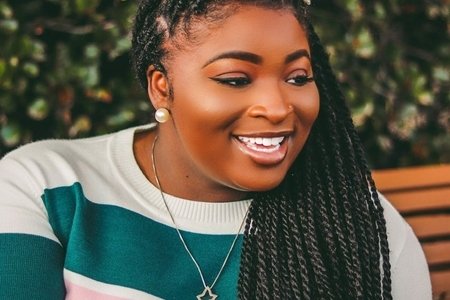 Greek of the Week: Aisha Sulaiman
Say hello to this week's Greek of the Week: Aisha Sulaiman! Aisha is a senior Strategic Communications major from Prince George's County, Maryland and a spring 2019 initiate of the Gamma Theta chapter of Alpha Kappa Alpha Sorority, Incorporated. Keep reading to get all the juicy details about Aisha and her thoughts on Valentine's Day!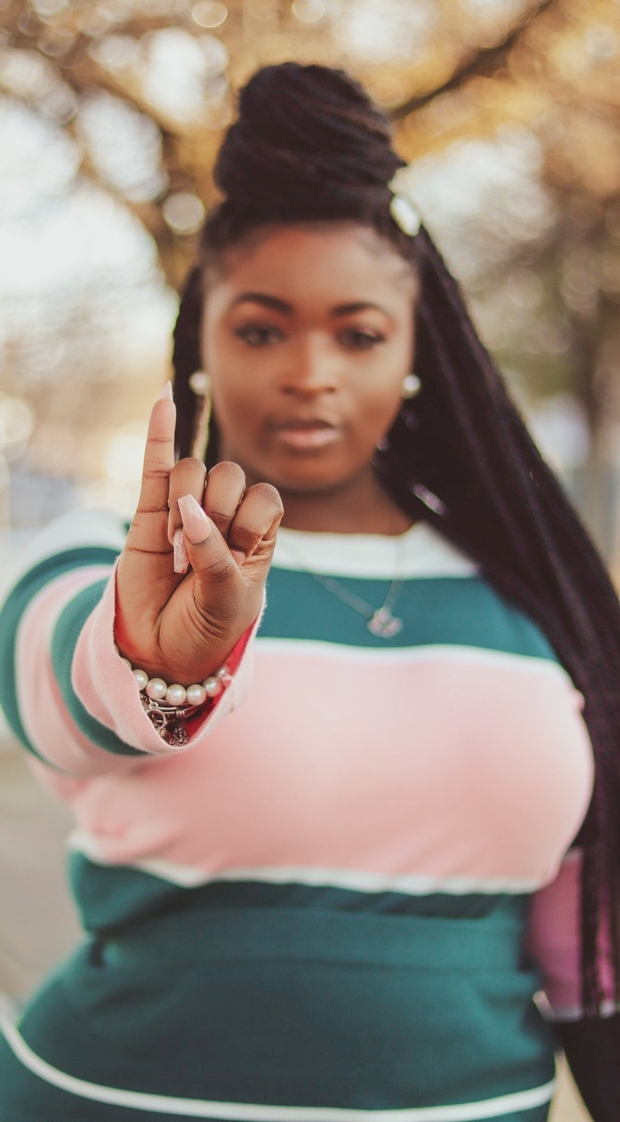 HC: What are three fun facts about you?
AS: I am a celebrity makeup artist, so I've been doing makeup professionally for the last 8 years and working with celebrities within the last 5 years. I also used to be an on-air personality for a radio station. Another fun fact is that I'm a transfer student, so I came here in the fall of 2017.
HC: Valentine's Day: a Hallmark holiday or the most romantic day ever?
AS: Well, it's a holiday to waste money on, so I guess a Hallmark holiday! It's one of those holidays where if you have a boyfriend or a girlfriend, it's cute. If you're single, it's self-empowering. You should love yourself everyday or love who you're with every day. You shouldn't have to wait until February 14th to treat somebody like the way that you love them; it should be all the time.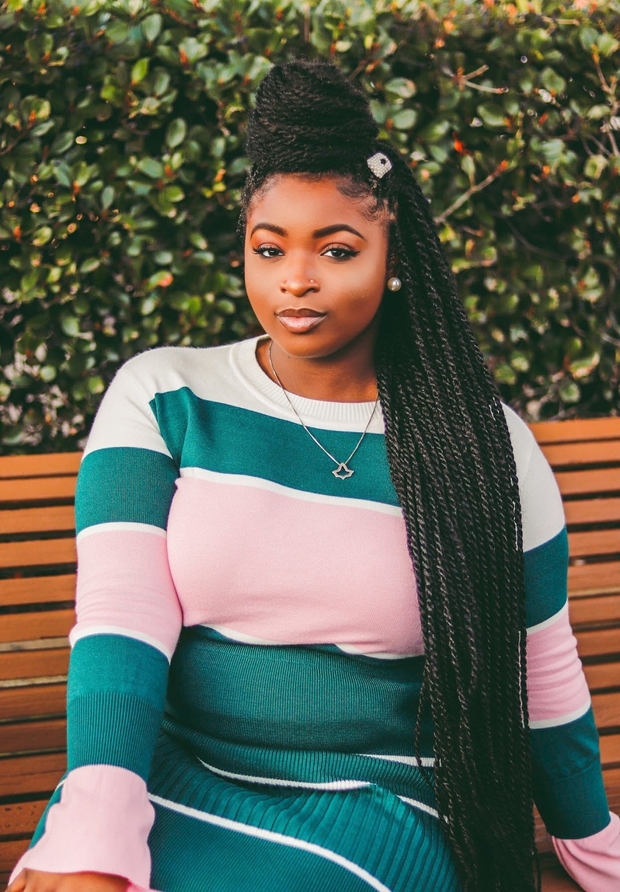 HC: Why did you choose to become a member of Alpha Kappa Alpha Sorority, Inc.?
AS: So, I always knew that I wanted to be a member of Alpha Kappa Alpha Sorority, Inc. since I was younger. A lot of the people that were important in my life were AKAs like my doctor, some of the teachers I've had, and cousins, so it was something that was in my mind. Everything that AKA stands for I definitely connected with and it really hit me when I came to Hampton. Gamma Theta really touched me and I knew that it was the chapter for me.
HC: What's your favorite part about being in a sorority?
AS: Service is always something that always sticks out to me personally because it's a great feeling to know that you can go somewhere and you can help people and make a difference. But being an AKA, I have the opportunity to go to different places and inspire young girls because usually, you watch movies that have sorority girls in them and a lot of them don't look like us. So it feels great to go out and represent a black organization. And not only a black organization but the FIRST black organization!
HC: What are your career goals?
AS: I am big on black-owned businesses! I think it's important to buy from them and support from where it began. So my biggest goal is to help brand and branch them into larger corporations. I think that some people are stuck on, "Well, I've never heard of it so I'm not buying it." But it doesn't always have to be about name brand, sometimes it's all about the love and the passion. I think it's important that people recognize that a lot of things we have in this world were created by black people, but sometimes we forget to think that. That's why I want to help those businesses understand that it's possible to take a small business and make it big. All they need is someone to push you, help you, and guide you.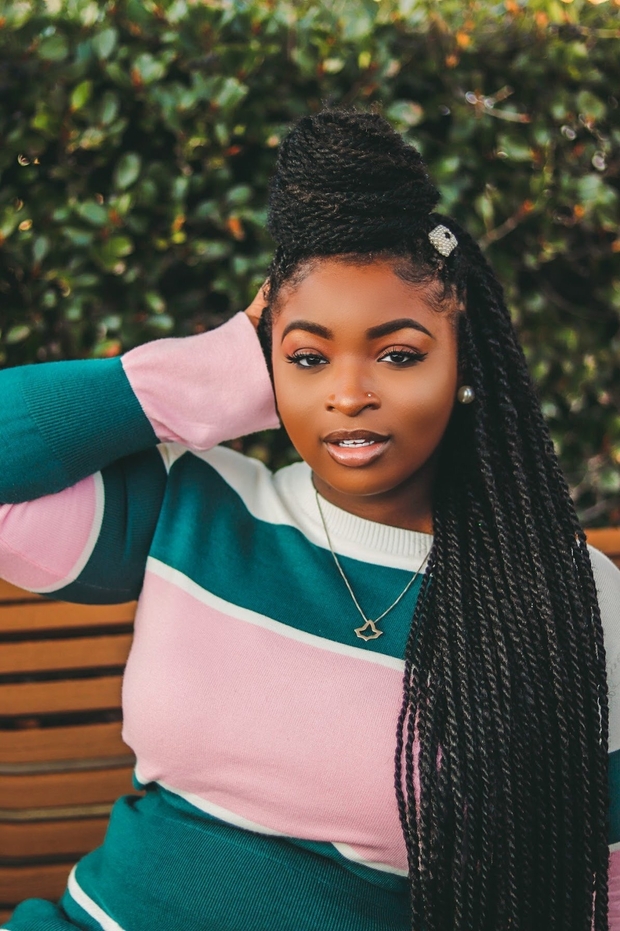 HC: What's your ideal V-Day date?
AS: Ok! Let's get started! First, I hate chocolate because I'm lactose intolerant, so DO NOT buy me chocolate. Now I do love breakfast foods, but I'm a pescatarian so he'll be limited to what he has to make.
HC: Oh, he has to make the food?
AS: Yes! No restaurants, but I don't mind us making the food together because it's important to be able to bond over the stove. Cooking is not just a man's or a woman's job, so we're making and eating breakfast together. Then, we could go to a museum or even do an activity like a sip 'n' paint!
HC: What advice would you give to single people on Valentine's Day?
AS: I really want to let single people know that it's okay. I think that there's this huge pressure of trying to get somebody but remember, Valentine's Day is all about love. You don't have to be with somebody in order to love. It's so important to love yourself because if you can't, how do you expect someone else to love you? If you are single, take Valentine's Day as an opportunity to get to know yourself. Make your own breakfast or give yourself words of motivation. Remind yourself that you are beautiful, practice self-care, or watch your favorite movie. All of those things are important because, at the end of the day, Valentine's Day is a day of love. It doesn't mean you have to be ​in love​ but you can definitely love yourself.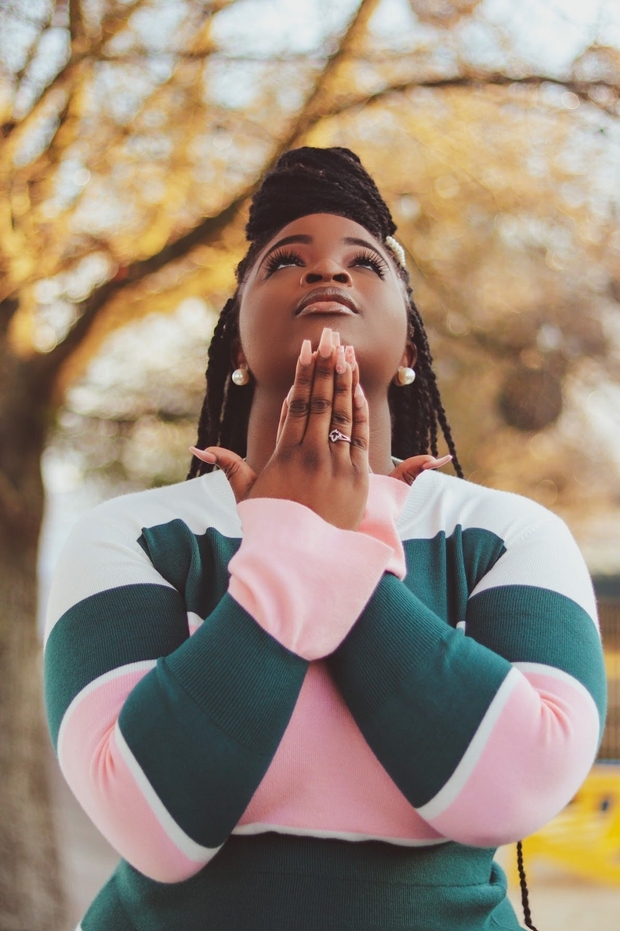 Make sure you follow Aisha on Instagram @itsflappjack so you can book her for all your makeup needs and get more info on her newly launched "FlappJack Plan my Shoot!"