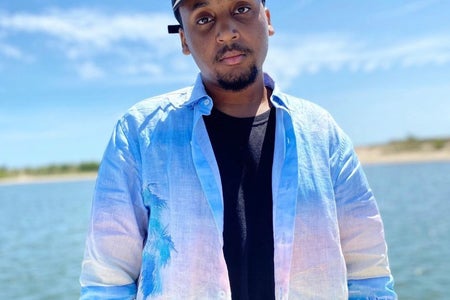 Campus Celeb: Carlos Mayers
This week's Campus Celeb is Carlos Mayers, the founder of JoinMi. Carlos is a senior entrepreneurship major, computer science major from Brooklyn, New York. He is a member of the economics and entrepreneurship club, NBMBAA, Brother 2 Brother, and ACM. His leadership experience includes being the business lead for the Google Developer Student Club and the head of Product and Design for Case Competitions Team. In his free time, Carlos enjoys talking to his girlfriend. Read on to learn more about Carlos and his app JoinMi!
What is JoinMi?
JoinMi is an app for college students to connect, complete tasks, and talk about similar interests.Finding someone to study with in a class where you don't know anyone, looking for a new gym buddy, even someone to play games with, made easy with JoinMi.
Over the course of the last year JoinMi has been presented in many different shapes and forms such as JoinMi AskMeAnything which allowed HBCU students to speak to democratic candidates such as Pete Buttigieg, or JoinMI BLM where Hampton students came to have conversations about recent events of social injustice, their personal experiences, and tips for protesting. 
We are launching new updates for JoinMi every month, last one being our addition of group chats to the platform where any student can create a chat for their whole campus to see and join, and any student can join a chat and join the conversation.  Our next one will be for the new iOS14 Software.
Where did the name and idea for this app come from?
The idea for the app came when I was sitting in the dorm room as a broke, hungry, college student with my friend Aaron.  I asked him if he wanted to order some food and the answer was no.  I texted all of my friends that were on campus and received the same answer.  I even took the uncomfortable step of texting any campus wide Hampton group chats just to find myself in the same place I started.  I knew in my heart at that point that someone else on campus was also hungry and would order food with me if we were only connected. I decided that this was a problem I could fix by creating an app that brought task-sharing to universities not just for pizzas but also for everything else.
The name came later that week when I was on a phone call with my mom discussing the concept.  After hearing the idea she came up with the name JoinMe.  I put my own twist on it and after various other name considerations we ended up right back here.  To this day she still doesn't remember coming up with the name but I am very thankful for it.  I tend to be fairly bad at coming up with names and do at times think I will not be the one to name my own child. 
What other campuses have you implemented the app on so far?
Spelman College and Binghamton University have Joinmi campus versions.  These launches occurred during the midst of COVID -19, forcing both schools to push fully online.  This however has granted us the opportunity to pivot JoinMi to become a platform more well suited for life in an epidemic, and potentially the best version of JoinMi period.
Do you have plans to spread to other campuses? If so, where?
We do have grander plans for expansion that we'll look to execute eventually but before that my personal goal is to do the best job at Hampton possible.  I know if we can get the usage that we want from Hampton students we will be destined for greater success.
There's a common ideology in the startup world called leaky tub which applies to anyone that wants to expand their product.  If you have a hole in your tub to fix it you don't just keep adding more water, you fix the hole.  This applies directly to expansion if your users are not currently using your product the solution isn't to bring it to as many places possible.  Sure it'll show some short lived promising signs of success but after time you'll end up in the same place.  Your intention needs to be to fix the hole.  See why it isn't working and keep pushing until you've tried every idea and exhausted every resource.  I believe JoinMi is just a few iterations away from being an app that people look to use every day to solve a problem of theirs.
Where do you see yourself in 5 years?
In 5 years I want to be a world renowned name that is known for developing cool softwares that solve interesting and very specific real world problems and doing so in the most innovative, creative, and visually beautiful ways possible.  I would like to release new apps every two years, succeed tremendously, fail miserably, and continue to do it all again.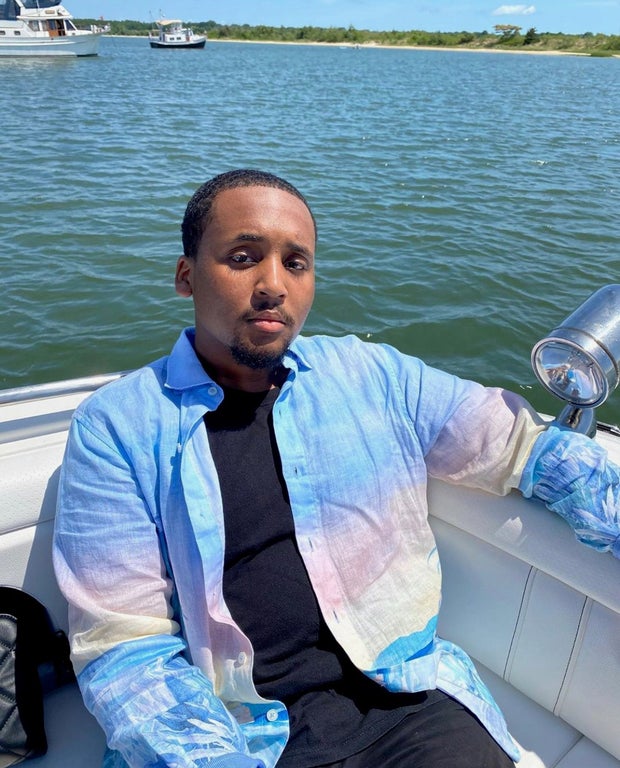 Photo by Carlos Mayers
Do you have any advice for other app creators or aspirers?
It's not easy to create an app as a black entrepreneur.  The circumstances, capital, situation, tools, resources, knowledge, and connections necessary are not easy to attain.  I'm still spending just as much time learning as is someone just starting or someone who's done it at a high level.  My advice would be do what you can with what's currently in your hand and make the most of it.  If you don't have resources, find free ones.  If you don't know programmers find them, join slack communities, dm people on twitter.  If you don't have capital enter competitions, find a quick side hustle.  Don't do it alone, a mistake I've made countless times this is a team effort only.  Lastly make sure your creation is as focused as possible.  A small target audience, a minimum remarkable viable product, and a small determined team is the best thing possible for a chance to be great and change the world by solving that problem.
Connect and follow Carlos on his social media below!
Instagram: @JoinMiLos http://instagram.com/joinmilos/
Twitter: @JoinMiLos http://twitter.com/joinmilos
LinkedIn: Carlos Mayers https://www.linkedin.com/in/carlos-mayers-0827329b/