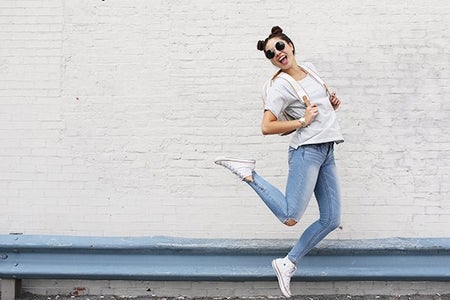 Tips for Thriving at Hamline
Everyone's college experience is unique, but all of them should be fulfilling. That being said, it can be difficult to settle into college life and really thrive. Between social life and academics, there's a lot to worry about, and the college culture is a big adjustment after the controlled environment of high school. If you feel like you are struggling at Hamline, here a few tips that may help you find your place. 
1. Go To Events
It's hard to establish a social circle at college. Attending events is a great way to meet new people and socialize! I found that Hamline started to feel more like home once I started participating in the campus happenings. With all of the different student orgs, there's almost always some kind of event happening! As a bonus, many of them have free food. There's something for everyone: movies, off-campus trips, cultural celebrations, cookie decorating parties, arts and crafts, informational sessions, bingo, and so much more!
2. Attend Office Hours
If you're having trouble with a class, use your professor's office hours! They exist for a reason and your professors want you to succeed. If an assignment is unclear or you're struggling with a concept, asking for help is so much better than suffering in silence and possibly tanking your grade. Some professors will give you feedback on big assignments before they're due, which is especially awesome when you're unsure about how you did. Handling and reducing your class-related stress makes it a lot easier to settle into campus life.
3. Use Your Resources 
There are a lot of resources on-campus for students, and they can make life a lot easier. For example, the Career Development Center will help you polish a resume or practice a job interview. The Writing and Communication Center offers free tutoring in Bush Memorial Library, where you can work on papers and other projects. Many class subjects offer free tutoring hours and exam preparation sessions. Fellow classmates are also a great resource—if you notice someone really understands a concept you struggle with, it never hurts to ask if they could go over it with you over a cup of coffee. Organizing study groups is also a great way to get to know new people and learn the material better. If you're having a difficult time with adjusting to college or just life in general, I highly recommend counseling at Counseling and Health Services. 
I have thoroughly enjoyed my time at Hamline, and I want everyone to have a great experience here. It can be difficult to adjust to college life, but putting yourself out there and taking advantage of the resources provided is a big step in the right direction. Sometimes it just takes time to find your place in the world—or on campus.