Tips on getting sexy for your romantic night!
Sometimes finding different ways to spice things up in the bedroom can be stressful. Well, that's why I'm here to help you get ready for your eventful night! Last week, my friend asked in our group chat what she can do to catch her man's eyes in the bedroom. Relationships can get boring sometimes which is why spicing things up is very important.  Most nights with my significant other, I'm either in a bonnet with a big t-shirt or baggy clothes with my hair tied up. Of course, he loves and accepts me in all forms but some nights I enjoy getting sexy for him, typically after a date night or on a special holiday. Read on, for some tips and tricks on catching your man's eyes for your big night!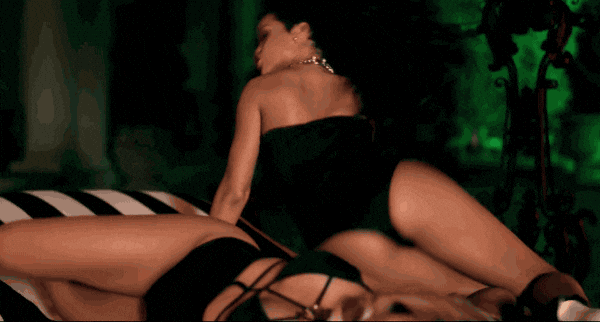 1) Buy lingerie that best suits your body type! There are many different types of lingerie such as teddies, bra and panty sets, gowns and robes, and babydolls. My personal favorites are teddies and bra and panty sets. They allow your curves and eccentric body features to shine. Recently, I ordered a few lingerie sets from Fashion Nova, and they hugged my curves in all the right places while also being very inexpensive. Their prices range from as low as $10 to $40. Also, they cater to my plus sized queens! If you plan on spending a bag, I would go to Victoria's Secret. Quality wise, VS is the winner but style wise, Fashion Nova takes the cake. 
2) Go to your nearest beauty store and purchase body shimmer. My favorites are oils and body sprays. No matter if the room is dark or light, you'll still shine while smelling delicious. Victoria's Secret has amazing body shimmer sprays such as Pure Seduction and Temptation. Pure Seduction has a juiced plum, crushed freesia smell, like a garden of roses. What's sexier than roses? Just the name, Temptation, describes how your night will go with this fragrance. The fragrance mists typically cost abotu $18. Shimmer body oils are key to soft, glowing skin. Your man won't be able to keep his eyes off you! My favorite body oil is the Who Needs Clothes? Body Lava by Fenty Beauty. Lately, Fenty has been killing the makeup game but their body oils are also a SMASH HIT! Yes, the body lavas are an expensive $59, but it is definitely worth it. Cover your body in either body shimmer spray or body oil (be cautious with amount because it can get messy), and it'll have your significant other going crazy all night.
3) Shave OR wax, and exfoliate your skin. Nothing is sexier than having smooth and silky skin. Rather than shaving, I love to use Nair. Nair is a chemical lotion that removes your hair in a matter of minutes. You can find Nair at your nearest supermarket. Exfoliating is key to having soft skin.  Exfoliating physically removes dead skin cells off your body, causing a new soft layer to appear. Yes, it sounds disgusting but it's beneficial to the health of your skin while softening it. First, fill a jar with sugar, olive oil, honey, and lavender oil. Next, rub the sugar scrub all over your body and let it sit for 5 minutes. You will feel the difference in your skin immediately. Your partner will be rubbing on your body all night! Both the Nair and scrub are very inexpensive, running you less than $10. 
I hope this helps all my ladies! Now, you're ready for an amazing night.