The Stages of Waiting to See If Leonardo Dicaprio Won An Oscar, As Told By Leonardo DiCaprio
When you saw the other Best Actor nominees on the red carpet pre-show and thought, "oh it's so ​on." 
Source: http://gif-finder.com/wp-content/uploads/2014/11/leo-cheers.gif
When someone said, "He doesn't even deserve an Oscar this year. _______ was so much better."
Source: http://www.eonline.com/eol_images/Entire_Site/20141011/rs_500x214-141111...
As the night wore on, you became increasingly anxious and began to eat your feelings: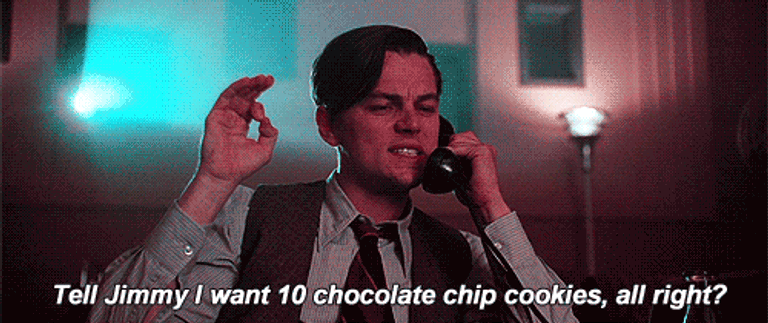 Source: http://media.gq.com/photos/564373f1a3bd50211a99c51e/master/w_768/giphy-4...
When you began to doubt that he would win and increasingly freaked out:
When he finally won:
Source: http://i.giphy.com/Ry3Yl9TQlUAxy.gif
When you could totally relate to Kate Winslet as you cried through his amazing acceptance speech:
Source: http://i.giphy.com/M5KGZLWv8m0p2.gif
Congrats, Leo. You deserve it!