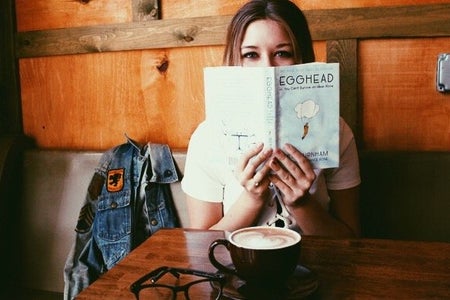 Amelia Kramer / Her Campus
My 5 Favorite Female Authors
Without trying to, all of my favorite authors ended up being women. Here are my top 5 amazing writers!
Leigh Bardugo is the amazing author of the Grishaverse series and Ninth House. Her books are all diverse, gripping, and unique!

Marissa Meyer made her mark on the fantasy world with her series, The Lunar Chronicles, which is a retelling of fairytales in a science fiction world. I didn't think she could do any better than this series, but she proved me wrong with her trilogy, Renegades. I have yet to read a book by her that I didn't like.

Opinions on The Cursed Child aside, JK Rowling created the world of Harry Potter, changing fantasy and young adult fiction forever.

RF Kuang is fairly new to the world of writing. Her first novel, The Poppy Wars, is a fantasy world based on Asian culture and society. It's grim, fascinating, and impossible to put down. 

Keirsten White is another amazing author who takes traditional stories and fairytales and retells them in a much more interesting way. She turns female characters into powerful and important members of the narrative.