Here Are the Reasons Why I'm Still Not Over Rory and Jess
Disclaimer: I know that what I'm about to say is probably an unpopular opinion, but Rory Gilmore and Jess Mariano should have ended up together and I truly believe I will never get over the fact that they didn't. Keep in mind that this is just my opinion, and you, as the reader, may take from it what you wish.
For those of you who have little to no idea what I'm talking about, here's the short version: Rory and Jess were characters on the popular television show Gilmore Girls. Rory was the resident good girl, one of the protagonists of the show. Jess was the bad boy and only stayed on the show for two seasons with a few sporadic cameos in later seasons, but his presence was enough to cause serious debate among fans of the show. Rory and Jess began dating in the third season after a friendship and flirtation that lasted throughout the second season while Rory was still dating her first boyfriend Dean, the "boy-next-door", so to speak.
Rory and Jess were basically attracted to each other from the moment they met. On the surface they seem to be complete opposites: he's a rough city boy who wasn't looked after much while growing up, she's an innocent small-town girl (living in a lonely world…) who is best friends with her caring and supportive mother. However, they bond over the other great love of their lives: literature. While their tastes were somewhat opposed (she's into Tolstoy, he'd rather read Hemingway), they always found common ground and were able to express themselves through books, even when simple words failed them.
So that's the number one reason why I believe that they were soulmates. But to further convince you (hopefully), here are some smaller—but no less significant—reasons:
Despite Jess's fear of intimacy, they always found little ways to show each other affection.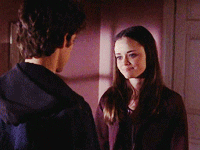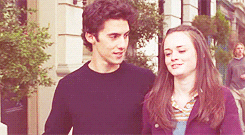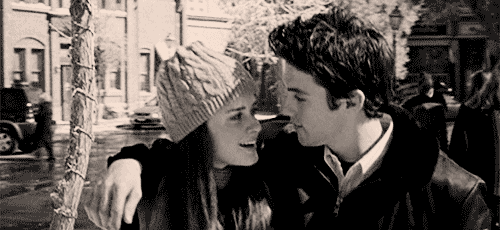 Rory totally took charge during their first kiss, and Jess was super okay with it.
No matter how hard he tried, he couldn't take his eyes off of her.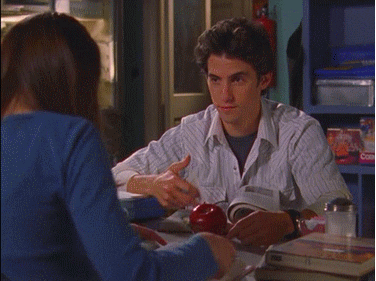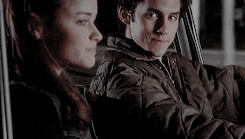 Jess took a break from his position as Stars Hollow's James Dean impersonator (I kid, I kid) to do whimsical magic tricks in order to amuse Rory.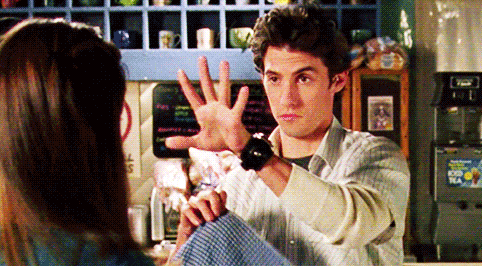 THAT SMIRK!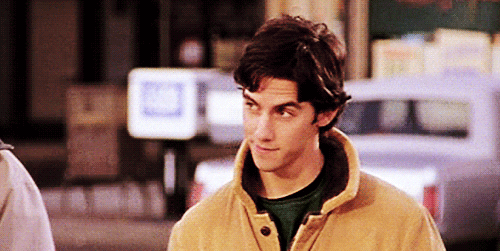 He knew that her support played a huge part in his success.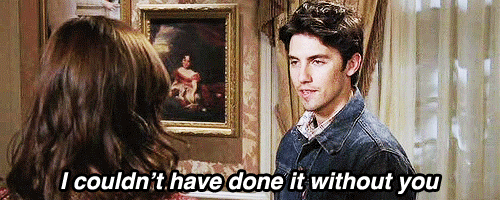 Rory, the straight A student with perfect attendance, skipped school in order to follow Jess to New York.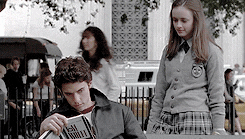 They liked to be silly together.
Their gazes of longing were too much to handle.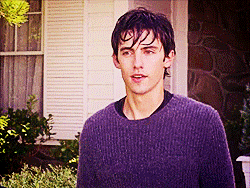 Although it was too late, Jess finally told her how he really felt.
Jess gave the most passionate plea ever witnessed on television:
For these reasons and more, my 11-year-old heart broke beyond repair after following the saga that was Rory and Jess's relationship. I don't think I will ever get over it because, as silly and naïve as it seems, this was truly my first experience with a broken heart. I always identified with Rory, the goody two shoes book nerd, and, out of all of her boyfriends, Jess was the one with whom I could see myself. I think that's why I was so crushed when it didn't work out. Though I seriously doubt I was the only little girl (now young adult) who secretly envisioned that after the finale Rory somehow found Jess again and it was finally right. But, as Jess wisely said, "it is what it is".