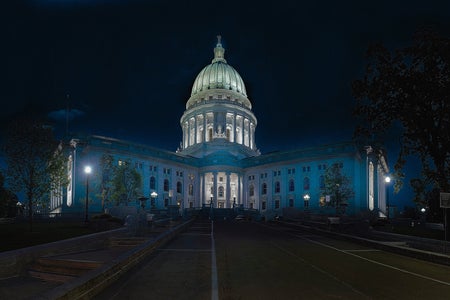 Best Feminist Attractions in DC
I recently made a pilgrimage to DC to visit some of the feminist attractions, and you should too! Whether it's art museums, statues, or just plain cool tourist attractions, there are plenty of places to visit and see feminist history. 
1.

The National Museum of Women in the Arts

Visiting the National Museum of Women in the Arts was a religious experience for me. It has works by greats such as Frida Kahlo, Georgia O'Keefe, Judy Chicago, Marisol Escobar, and Nikki Lee. This was the only gallery that I paid to go to in DC, but it was definitely the best curated. It also has a beautiful gift shop where you can buy merchandise from many of the artists inside. Their current contemporary exhibit is Delita Martin's Calling Down the Spirits.

2.

The National Portrait Gallery

I'm going to be honest; I wasn't quite sure why my best friend was so obsessed with going to the National Portrait Gallery. But I immediately understood when she lead me up the stairs to the portraits of the Obamas. Nothing can prepare you for that! Nothing! There's also currently an exhibit by many famous female poets and artists about how we define women in the arts. It's actually right beside the courtyard! It's free and should be an unskippable part of your destination.

3.

Smithsonian Museum of Contemporary Arts

There's no shortage of women artists here, and you can explore for hours finding new exhibits. Though women still aren't equally represented in the arts, the amount of women in the Smithsonean Museum of Contemporary Arts is a testament to how far we've come.
Next time you're trying to find a place to day trip, why not consider DC and visit the some of the most important women in the country? Visiting DC left me feeling hopeful and resilient as I had found so many new feminist role models. I highly suggest visiting DC to see the works of the most important women in American history.