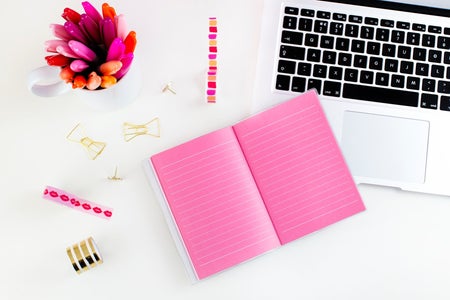 10 Things You Should Start Thinking about Your Senior Year of College
Being a senior in college means that you're facing what many people call the "dreaded" question: what comes next? So, I'm sharing everything I have learned, from career advice to enjoying your senior year. I'm hoping that this article can help you figure out what happens after we graduate.
While I don't want to make anyone panic, these are things that seniors should start to think about. Keep in mind that it's okay to be confused. This list is a starting point to help you find out what your next step is.
So, here are 10 things that you should do—or start doing—when you're a senior in college!
1.

Visit Your Career Center

If you're finally a senior, people will start asking you more about what you want to do with your life. Visiting your school's career center should be the first step in prepping for your future career and job search process.

No matter what you decide to do with your future, your career center and its staff are there to help you with the important stuff, such as reviewing your resume, writing a cover letter and then tailoring both of them to whatever you're applying for. Most career centers also offer appointments for conducting mock interviews, creating an elevator pitch, searching for jobs or internships and having discussions about your next steps.

While you can browse websites for these tips, seeking help from a professional is beneficial because they can point out questions or statements you may miss. Geneseo's Department of Career Development is scheduling appointments online. Make sure you check in with your school's career center about how they're handling appointments due to COVID-19.

2.

Hands-on Experience or Education?

This is one of the biggest questions that your career center can help with. Do you want to go to medical school or law school? What are the steps that you need to do for those? Do you want to take a gap year? Apply to a graduate program or certificate program? Take the GRE? Your career center can help you explore your options. If you decide that more school isn't for you, you can start to search for full-time jobs or internships.

You can also talk this decision over with your professors, family or friends; however, this is a decision that you need to make for yourself. Don't let someone push you into a career you don't want. Remember, you can always change your mind. People can go back to school and even change careers if they decide that it's not working for them.

Networking can be nerve-wracking; however, having mentors and professionals is beneficial at any stage in college. You can start off with informational interviews about different careers or industries. These interviews can help you narrow down your career choice because you're speaking with someone who knows what that job is like. Informational interviews can also be the starting point for long-term professional relationships that should eventually be beneficial for both people.

Networking can open new opportunities for you to understand what steps you need to take for a certain career. While the professionals you speak with are great resources for knowledge, support and future referrals, make sure you're not taking advantage of anyone.

You know that skills section on your resume? Almost everyone has Microsoft Office and Google listed, but not much else unless you work with a ton of programs in your classes. How can you make your skills section stand out? I recommend looking into different online classes that can help you prepare for your future career. Are you interested in coding? Find an online course on HTML. Do you want to enter the marketing field? Study up on social media and how to engage followers.

These skills can be helpful to nudge your resume in the right direction.

5.

Consider Your Online Presence

Your online presence is the first thing that most employers will look for. Some industries, such as the media and journalism industries, will look at your profiles more closely to see how you conduct yourself. You can make your Instagram, Twitter and Facebook private or you can start deleting pictures that may not be entirely professional. An occasional happy hour picture isn't bad, but if there's a sloppy party picture, maybe you should delete that.

It's hard to find a balance between personal and professional, especially on social media, so ask someone to review your accounts if you want to leave them public. If possible, get someone who is in your career field to take a peek at it. One way I was told to think of social media is to think about whether you would want your grandparents to see your account.

You should also work on perfecting your LinkedIn profile. For those who don't know what LinkedIn is, think of it as Facebook for career professionals. You can share accomplishments and job updates, like other people's posts and start engaging conversations in the comments. If you can, consider making a personal website or an online portfolio through something like WIX or WordPress. These can help you stand out even further.

Since the job search is becoming a virtual task because of the Internet, you want to make sure that you don't skip this step since anything you post online never disappears.

Where are you going to live after you graduate? Are you staying in your college town? Moving back home with your parents (which should not be as stigmatized as people make it)? Starting fresh in a brand-new city or state? These are all decisions that you should start thinking about. If you decide to live and work in a new country, make sure you understand their visa and working laws.

If you've decided to move somewhere new, make sure you know what the cost of living in that area is. Try to find someone who lives there to talk to them about what the social scene is like, the population and other questions that matter to you.

It might be scary to consider this question, but make sure you know what you're ready for.

This is one of the most important—and hardest—things that college students should start thinking about. When you're in college, you want to be able to have fun; however, you need money to pay rent and bills, buy groceries and fund other everyday life activities. Many students take out loans that will need to be paid off and may even take out more if they continue schooling. Students have to figure out where they're living after graduation and if they want to move home to save money for a few years. Eventually, you will have to think about 401Ks and other investments, but that's for the future.

While it might be easier not to think about this stuff, it's best to start early. Try learning how to budget, opening a savings account or investing. Make sure that you get advice on how to do this from a trusted individual, especially if you're looking at the stock market. Overall, these are all great ways to start saving money.

8.

Think About Your Relationships

Everyone around you is thinking about their next life steps. Eventually, you will graduate, and you need to start thinking about staying in touch with people—and professors—who matter to you. You know who your true friends are, and you should want to keep them in your life. These people will stand by you through anything, so you should stand by them too. I know I want to keep my friends in my life. All you have to do is put in the effort of staying connected.

9.

Don't Overthink Things

While I know many of these first steps can be scary to think about, remember that we're still young. As I've written, you don't have to have a set plan, but you can start to think about these things. Life changes, and you have to be ready for that. Most recent graduates don't stay with the job they accept right after college. Plus, you can choose to switch careers entirely. Nothing is set in stone, and new opportunities you never thought about can arise.

10.

Have Fun (And Be Safe)!

While things are different this year because of COVID-19, everyone can still find new ways to have fun with their friends. With all these stressful decisions, I know I need to find fun ways to let go and release steam, so you should too! Have a movie night in your house/dorm. Take a walk. Plan a game night. Do what makes you happy, but please be safe and considerate of others while doing it!
While it may be daunting to think about the future, it can be exciting when you find something that clicks. Overall, you should find something that you're passionate about. When you find the right path, you'll just know