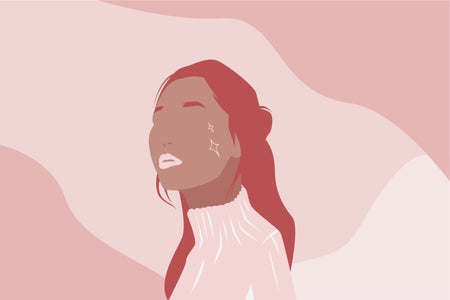 Original Illustration by Gina Escandon for Her Campus Media
In honor of Women's History Month, I want to highlight some of the most influential women in time. There are so many women who made revolutionary movements that changed history forever. While we could fill many pages of women who made a huge impact in their time, below  are 12 women that made a monumental difference in their fields. May we take time this month to appreciate the path that these women and so many others have paved for us. May we continue to take steps of boldness and bravery to form our own history.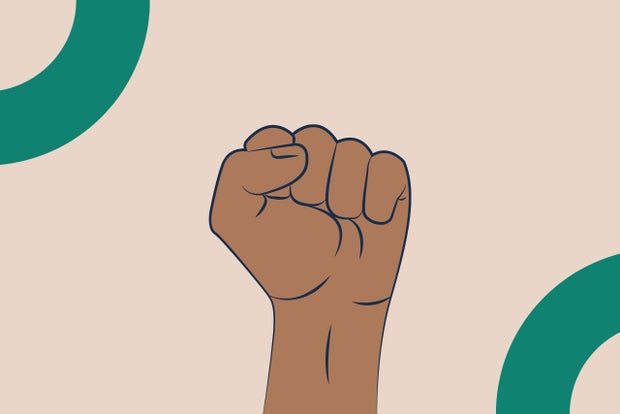 Original Illustration by Gina Escandon for Her Campus Media Mary Seacole 1805-1881 (British-Jamaican Nurse and Businesswoman) Mary Seacole was a brave nurse who supported and cared for British soldiers during the Crimean War. She fought against racial prejudice from many who would not allow her to be a nurse because of her skin color. She began her own hotel and nursing services for soldiers and courageously travelled the world to help those in need.
Jospehine Butler 1828-1906 (Feminist and Social Reformer) Jospehine Butler was a brave campaigner during the Women's Suffrage Movement and fought for gender equality. She fought for issues like child prostitution and slavery, domestic violence, human trafficking, and gender equality for education. Butler strongly fought against persecution during her time and stood up for the people who needed another voice.
Madam C. J. Walker 1867-1919 (American Entrepreneur) Walker was known for being the first African-American female to start and run a successful business. She was completely self-made and the first female millionaire in her time. She developed a cosmetology line and hair products specifically for black women. Along with her business, she was known for her activism and giving back financially to those in need.
Marie Curie 1876-1934 (Polish-French Physicist) Marie Curie was not only the first woman to win a Nobel Peace Prize, but she conducted heavy research for radioactivity. She developed extensive theories for radioactivity and was a massive catalyst for the science industry in her time. Many of her findings were used in hospitals to heal the injured and assist in technological advances. 
Sarojini Naidu 1879-1949 (Indian Politician and Activist) Sarojini Naidu was the first female president of India as well as women's rights activist. During her time in office, she fought for women's rights and advocated for children whose voices were not being heard. Along with being a successful politician, she was a talented writer and poet. She wrote many books and poems of beautiful stories that represented her life's work.
Marie Stopes 1880-1958 (Birth Control Campaigner and Botanist) Marie Stopes was the founder of contraceptives for women and opened the first clinic in the United Kingdom. She fought for women's rights when it came to reproductive health and birth control options. Stopes obtained a degree in botany and paleontology and lectured in many universities. She emphasized on the importance of education when it came to fossils as well as sex education.
Bessie Coleman 1892-1926 (American Aviator) Bessie Coleman was the first female to gain a pilot's license. Bessie faced intense discrimination as an African-American female, but fought through the adversity to set the stage for other girls to chase their dreams. While she fought against racial and gender bias', she also taught at various schools and churches about her experiences and inspired other females that the sky is endless for them.
Grace Hopper 1906-1992 (Computer Scientist and Navy Officer) Hopper was an incredible mathematician and scientist for computer engineering. She was a coding wiz with a vast knowledge of computer and technology advancements. Along with her amazing scholastic accomplishments, she taught math at the Navy reserves and various universities. She was given many awards for her accomplishments and was a catalyst in the computer and technology field. 
Sirimavo Bandaranaike 1916-2000 (Sri Lanka Prime Minister) Sirimavo Bandaranaike made amazing strides in her life as the world's first woman prime minister. She was a faithful and strong prime minister in Sri Lanka as she advocated for incredible policies like helping the poor with land reforms and creating a new constitution. She served 3 terms total and left a legacy that the country continues to remember and respect.
Indira Gandhi 1917-1984 (Indian Prime Minister) Indira Gandhi was India's first female prime minister. She made memorable changes while she was in office. She created a civil relationship with their rival countries, Pakistan and the Soviet Union, as well as making birth control and contraceptives available and accessible for all women. She made a massive impact in her country fighting for international peace and advocating for women's rights.
Marie Van Brittan Brown 1922-1999 (American Inventor) Brown was the inventor and mind behind home security systems and closed circuit television. She was worried about being alone at night, and decided to come up with a solution for herself. This invention is still heavily used today and has blasted off into a massive part of today's technology within items like cell phones, laptops, and iPads.
Wangari Maathai 1940-2011 (Environmentalist and Activist) Wangari Maathai was a force in many areas. She fought for human rights, women's advocacy as well as environmental conservation in her home country of Kenya. She founded the Green Belt Movement which motivated and inspired people across the world to make more environmentally aware choices. Along with being the first African-American female to win a Nobel Peace Prize and earning her many awards and degrees, she always stood up for what was right and fought for the people and world around her.
References:
https://www.britannica.com/search?query=women+of+history
https://womenshistorymonth.gov/exhibits-and-collections/