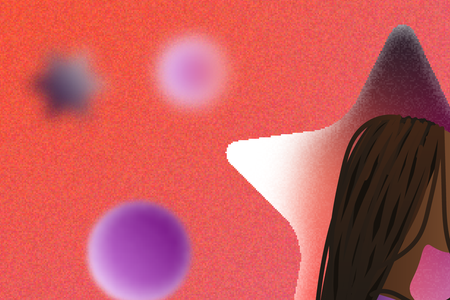 Top Five Books to Read During Black History Month: Featuring Black Female Authors
It's Black History Month, and it's time to appreciate the black excellence and black girl magic of these stellar novels written by black women. This is a list of the top five books that you should consider reading during the rest of Black History Month. 
1. Becoming by Michelle Obama 
Michelle Obama's 2018, Becoming, is a profoundly compelling and moving memoir diving into the origin story of Michelle Obama before she became the well known and loved First Lady. The memoir spans from Obama's earliest memories on the South Side of Chicago to her years into college and from there, the White House. Not only is this memoir full of reflection on Michelle Obama's successes and failures that she has had, but seeing the humor, love, and passion that this woman has had throughout her life. This was indeed an emotionally touching read that will empower you as a woman that despite the hardships in your life, you can become something greater because for Michelle Obama, "Becoming isn't about arriving somewhere or achieving a certain aim. I see it instead as forward motion, a means of evolving, a way to reach continuously toward a better self. The journey doesn't end."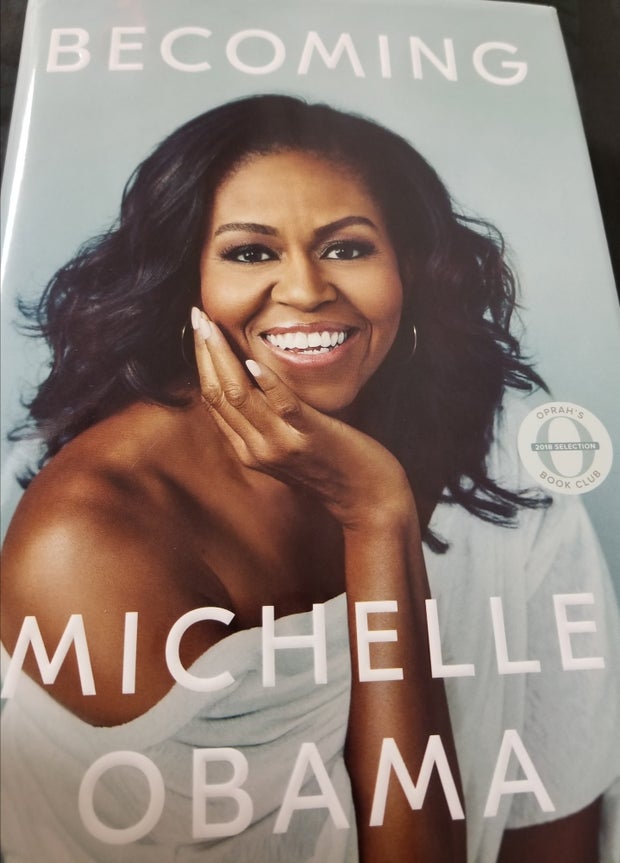 Taken by Author
2. Children of Blood and Bone by Tomi Adeyemi
"They killed my mother. They took our magic. They tried to bury us. Now we rise." This is the story of Zélie Adebola, who is living in a world where magic used to radiate off everything and could be harnessed by Maji. However, magic has since disappeared, and all Maji have been killed due to a vengeful king's actions. Through a series of events, Zélie is given the opportunity to bring magic back to her world with the help of a runaway princess while running from the royal guard and the crowned prince who is determined to stop magic from returning to Orïsha. This is an action packed fantasy read that has an intriguing magic system, rich world-building, fun characters, and a heart-pounding plot that will make it impossible to put down. Tomi Adeyemi's Children of Blood and Bone is not a book you want to miss out on.
3. Clap When You Land by Elizabeth Acevedo
Clap When You Land takes a unique format in telling a story as it is written in verse. A novel that is written in verse is a type of narrative poetry. Acevedo tackles several themes within the novel, such as grief and love through the story of two sisters that are brought together through a tragic event. Camino Rios lives in the Dominican Republic, and Yahaira Rios lives in New York City, two girls that seem to have nothing in common quickly learn that they share the same father after his passing in a tragic plane crash. After their father's death, these two girls' lives are changed forever by coming to terms with their father's death and learning about each other. This is an absolutely raw and heartwarming read about two sisters that learn to love in the midst of grief and heartache.  
4. Homegoing by Yaa Gyasi
This is a story of two half-sisters Effia and Esi, living in two different villages in Ghana during the eighteenth-century. Effia is married off to an Englishman and then lives a comfortable life on the Cape Coast. Esi is imprisoned and is sold in the slave trade to be sent to America. The story then expands from there, following these two sisters and how their lives and their families' lives are different over the course of generations. Yaa Gyasi has beautiful writing that evokes so much raw emotion in seeing how these two sisters lead very different lives and how the story seamlessly comes full circle. The story forces you to think about how every coin has two sides, and there are times where history favors one story over another. "Whose story do we believe, then...We believe the one who has the power. He is the one who gets to write the story. So when you study history, you must always ask yourself, Whose story am I missing? Whose voice was suppressed so that this voice could come forth? Once you have figured that out, you must find that story too. From there, you begin to get a clearer, yet still imperfect, picture."
5. Black Enough: Stories of Being Young & Black in America edited by Ibi Zoboi
Black Enough is a collection of short stories from several black authors that looks at the broad spectrum of what it means to be black in America. This anthology has so many spirited coming of age stories that shows the beauty and diversity within the black youth in America. Ibi Zoboi, who edited and put together these short stories, stated in her introduction that she wanted to explore with Black Enough, "what are the cultural threads that connect Black people all over the world to Africa? How have we tried to maintain certain traditions as part of our identity? And as teenagers, do we even care? These are the questions I had in mind when inviting sixteen other Black authors to write about teens examining, rebelling against, embracing, or simply existing within their own idea of Blackness."