In Case You Missed it…Here's a Recap of the Emmys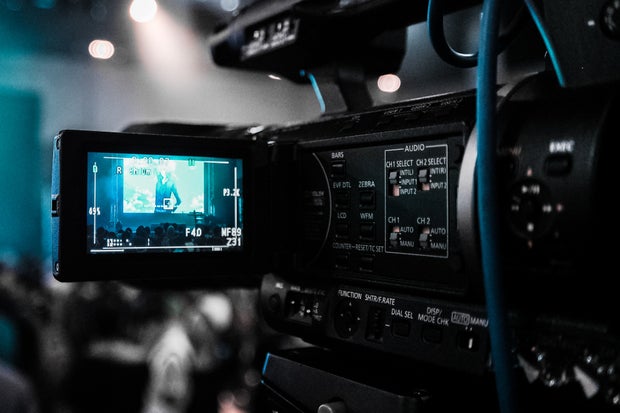 Felicity Warner / HCM
Last Sunday, September 20, 2020, the 72nd Emmy Awards took place not only in Los Angeles but a multitude of spots around the world. Like everything else in 2020, the award show adjusted to the times and held a virtual award show. No red carpet, no dress code, and celebrities live recording their reactions.
A "Unique" Audience
The award show opened with a monologue from the host, Jimmy Kimmel, who was standing in front of a large screen that displayed all this year's nominees' video-conferencing remotely. Kimmel then revealed he was broadcasting live from The Staples Center with an audience that consisted of empty chairs and rows full of celebrity cardboard cutouts.
Schitt's Creeks Full Sweep
With wins in all seven comedy categories and two additional wins for "Best Lead Actor" and "Best Lead Actress", the Canadian television sitcom became the first comedy to win all four main acting awards in one year and also the most awarded comedy in a single year.
Zendaya's Big Win
Many did not expect first-time nominee Zendaya to win; as she was up against Hollywood vets such as Jennifer Aniston, Sandra Oh, and Laura Linney. However, the 24-year-old made history at the 2020 Emmys as she became the youngest actress to ever win the award for "Outstanding Lead Actress in A Drama Series" for her role as Rue Bennett in HBO's teen drama Euphoria. She was also the second black woman to win the award after Viola Davis did so in 2015. The star's win resulted in celebration on social media and congratulations from celebrities like Sza and Michelle Obama.
The Emmys Set A Record
Over the weekend, the Emmys broke the record for the number of awards received by Black performers. With seven wins by Black actors, they broke the previous record of 6 wins by Black actors set two years ago. Some of the awards came from Regina King, Yahya Abdul-Mateen II, Zendaya, and Uzo Aduba.
A Mini Friends Reunion
Giphy In the middle of the award show, Jimmy Kimmel pulled up a video feed and announced he was going to check in with Jennifer Aniston, who had previously come on stage to do a joke bit with Kimmel. During the chat with Aniston; Courteney Cox, who played Monica on the NBC sitcom, popped on screen. Then a few seconds later Lisa Kudrow, who played Phoebe, also appeared in the frame. When Kimmel questioned why they were all together, with fun statements such as, "We live together", and "We've been roommates since 1994". Unfortunately, Ross, Joey, and Chandler were unable to make it, but hey, maybe next time!
HBO Beat Netflix… Again
With a record of 160 total Emmy nominations, it seemed that the streaming platform giant Netflix may finally beat HBO for the total number of Emmy wins. Especially since, HBO no longer has Game of Thrones on the nominee list. However, even with 107 Emmy nominations, HBO proved its dominance by beating all the other networks and streaming services with a total of 30 Emmy wins, while Netflix only received two.