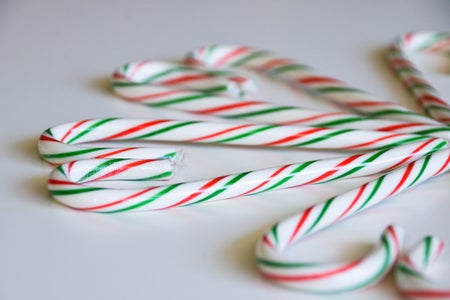 How to Stay Festive Through Finals
If you are anything like me, the holiday season begins the day after Thanksgiving. There is no time to mess around when it comes to peppermint mochas and Hallmark Christmas movies. With final exams standing between us and winter break, it is easy to let the college stress get to us, but let's not allow that to ruin our Christmas cheer this holiday season! Here are 5 ways to jumpstart the holiday festivities so that you are in full-on Christmas mode by the time you return home.
1. Make Christmas Cookies
What is the holiday season without sweets? With the stress of the end of the semester, you deserve to treat yourself. Crank up the Christmas music and make some homemade cookies from scratch. If baking isn't your forte, pick up the Pillsbury Ready to Bake sugar cookies with the pictures of Christmas trees on them. We all know the bites of Heaven I'm talking about.
If you're feeling extra ambitious, create your own gingerbread house. Extra points if you have your baking party in your Christmas pajamas!
2. Check out Hollywild's Holiday Lights Safari
A Holiday Light Safari? You read that right. Hollywild Animal Park, located in Wellford, South Carolina (35 minutes from campus), offers a festive experience like no other. Drive through a Christmas wonderland while feeding animals without leaving your car. Prepare yourself for some one on one time with deer, goats, donkeys, llamas, zebras, antelope and cows. Talk about a good stress-relief from exam studying!  
Don't forget to stop at Santa's Village at the end of the safari for hot cocoa, a petting zoo and a perfect photo opp with Santa Claus. Open every night from 6-9 PM, this excursion costs $6.00 a person and is a must-do this holiday season. Get your animal fix while boosting your holiday spirit!
3. Decorate your Dorm or Apartment
Nothing gets you in the holiday spirit like lounging in a cozy, festive room. Hit up Target or TJMaxx for some affordable decorations such as stockings and wreaths. Maybe even a fake Christmas tree will add the perfect touch to your winter wonderland. Grab your roommates and make some DIY decorations such as paper snowflakes and customized ornaments. Hang some lights or throw around some fake snow—whatever your heart desires!
4. Go Ice-Skating    
Grab a group of friends or your S/O and hit up "Ice on Main"— Greenville's outdoor skating rink located downtown, or the Pavilion, an indoor skating rink. Nothing puts you in the holiday mood like bundling up in hats and mittens on a chilly evening. Don't worry if you don't know how to skate—there's a first time for everything and watching your friends fall is half the fun.
5. Plan a Gift-Swap with your Besties
Who doesn't love getting gifts? Write everyone's name on a piece of paper and have each participant pick a name out of a hat. You'll have a blast picking out the perfect present for one of your best friends. Make sure to set a price limit on the gifts. Enjoy watching your friends open their surprise!
Make sure to take the occasional break from your textbooks this December to cherish this holiday season. Put on your Santa hat, turn on Elf and blast "What I Want for Christmas" by Mariah Carey. Ace those finals while feeling festive!