Zendaya's Transition From Disney Child Star To Emmy Winner
On Sept. 20, Zendaya became the youngest woman, and the second Black woman (after Viola Davis), to be awarded the Emmy for Outstanding Lead Actress in a Drama Series. Up against industry giants like Jennifer Aniston, Sandra Oh and Olivia Colman in the category, it seemed unlikely that she would win as a first-time nominee. Yet, she successfully took home the prestigious television award at the end of the night for her performance in Euphoria.
Euphoria has become somewhat of a cultural juggernaut for Gen Z, influencing the way teens dress and do makeup, but Zendaya has been a household name for much longer than that. When Shake It Up premiered on Disney Channel 10 years ago, she was catapulted into stardom alongside co-star Bella Thorne. Following the end of the show, Zendaya pursued singing and took on the titular role in Disney Channel's K.C. Undercover, this time also acting as a producer for the show. During K.C. Undercover's run, she had many side projects in voice acting, such as Smallfoot. Notably, she also appeared in The Greatest Showman and Spider-Man: Homecoming.
However, Euphoria was quite the departure from any of the roles Zendaya has taken on before. It was poised as a dark, gritty teen drama for HBO that would portray what life is truly like for high schoolers in the modern age. The show was criticized by some for being overly graphic and sexual, and Zendaya specifically put out warnings to her younger fans about the show's content. Still, Zendaya's performance as the show's lead Rue Bennett, a young Black lesbian struggling with drug addiction, anxiety and depression, was widely praised.
Amid season one of Euphoria, Spider-Man: Far From Home was released, which featured Zendaya much more prominently than the first Spider-Man film. With each project, she gained more prestige and praise, and that's without even discussing her accomplishments outside of the acting realm. Between many magazine covers (including Vogue twice), her clothing collection with Tommy Hilfiger, TommyxZendaya, her appearances at multiple Met Galas, becoming a Lancôme beauty ambassador, and being named GQ's Woman of the Year for 2019, her influence and popularity continue to grow. With almost 80 million followers on Instagram, Zendaya has also taken it upon herself to raise awareness about issues such as the Black Lives Matter movement and voting.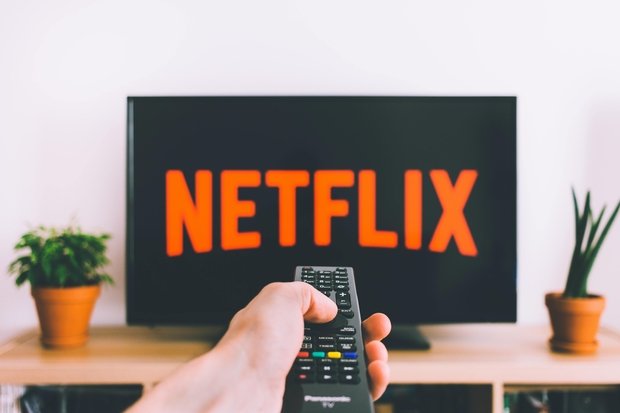 FreeStocks
Her story won't end with the eventual release of the third Spider-Man film and Euphoria season two, either. Set to release in Oct. 2021, after a delay due to the coronavirus, Zendaya will appear in science fiction epic Dune as Chani alongside a cast of stars including Timothee Chalamet. She was also recently tapped to portray legend Ronnie Spector in a future biopic. Perhaps even more impressive, Zendaya secretly filmed a movie written and directed by Sam Levinson (who also helms Euphoria) with John David Washington while in quarantine together.
The film, Malcolm & Marie, described as similar to Marriage Story but set in our pandemic-stricken world, was recently acquired by Netflix and may release as early as this year. Funded and produced by Zendaya, Washington and Levinson themselves, the process of filming it was no easy feat. Alongside a crew of fewer than 12 people, most of whom also worked on Euphoria, they rented a house in southern California where they all stayed in isolation together and filmed the movie. Zendaya has spoken about how she did her own hair and makeup for the entire film, as well as wore her own wardrobe.
It is completely possible that Zendaya, now an Emmy winner, could be tapped for an Academy Award following the release of Malcolm & Marie, and it would not be much of a surprise at all. Still, it is incredible to see how she has journeyed from being a Disney child star to the powerhouse actress and fashion legend she is known as now. At just 24 years old, Zendaya has a long and fruitful career ahead of her and will surely continue to impress in more ways than can be counted.
Want to see more HCFSU? Be sure to like us on Facebook and follow us on Instagram, Twitter, TikTok and Pinterest!​