I've always struggled with perfectionism. I think it stems from the pressure of being the "smart kid," but I don't know for sure. However, after my typical gifted-kid high school burnout, I found myself struggling to do anything because if it wasn't perfect, I felt disappointed in myself, like I wasn't good enough or smart enough. Because of the mega-popular app Tik Tok, I have started to try so many new things. I haven't danced since I stopped twirling baton in second grade. I've always loved drawing and painting, but they never came out like I wanted so I stopped trying. For so long I have believed that if I wasn't good at something I could never enjoy doing it. But that's simply not true. You don't have to be good at something to enjoy it. Hobbies are personal and are simply to have fun and destress. It isn't worth it to stress out about something that's a choice.
Due to the COVID-19 pandemic and having to social distance, I have found myself extremely bored. I can only re-watch Tiger King so many times. As I was scrolling through Tik Tok, I saw a video of this girls paint set and how cute it was. It looks a little bit like an ice cube tray and has an array of colors. I've always loved painting, but I've never seriously tried to paint. So, I did what any normal gal does at 3 a.m. and ordered it on Amazon. It came in the mail two days later and I've been having so much fun since. Do my paintings look good? Nope. But it doesn't matter. Because those paintings are for me and I won't let my perfectionism take that away from me.
I've never been a gamer. My competitive nature and perfectionist attitude has never made gaming appeal to me too much. However, there are two games that I love—the Sims and Animal Crossing. There's nothing competitive about the Sims, which makes it the perfect game for me. I love building homes and doing interior decorating, but I still love making my families and ruining their lives (this is a joke, kind of).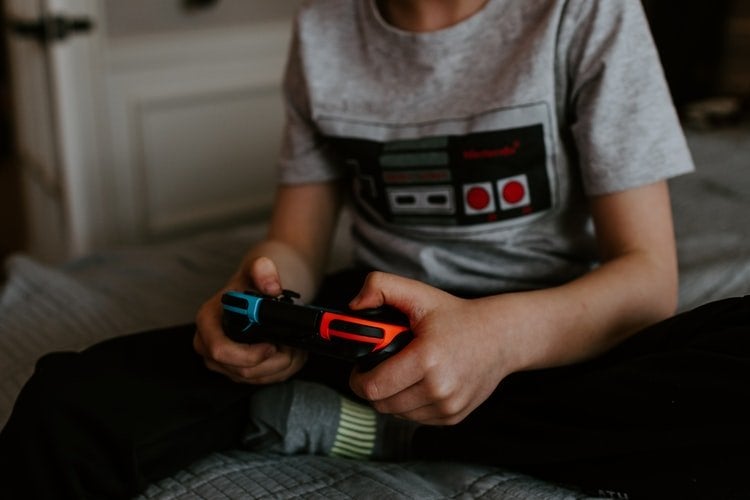 I've also recently been hooked on Animal Crossing: New Horizons for the Nintendo Switch. I grew up playing Animal Crossing on the GameCube and Wii and this is such an exciting addition. However, I've been comparing how I play with other people. Some people time travel (meaning they change the time on their Switch) to get further ahead in the game. I personally don't because I like the chill nature of the game and would get extremely annoyed at my Switch having the wrong time. Yet, I find myself comparing my game to the ones I see all over social media. It's important to keep reminding myself that it's not a race. Playing games is all about having fun, not being the best.
I still struggle with perfectionism, but I'm starting to understand that I don't have to be perfect at a hobby for it to still be fun. There are still so many things I want to try, and I can't wait to get started on them. Next up: embroidery.
Want to see more HCFSU? Be sure to like us on Facebook and follow us on Instagram, Twitter and Pinterest!