Yes, I Watch 'Impaulsive' and You Should Too!
Hey…  *cue awkward silence*
How y'all doing…
Okay, let's just jump right into it. I know you probably have a lot of questions and you're wondering if I completely lost my mind, but I promise you, I haven't! Just hear me out before you ignore what I've got to say. Yes, I, Jahnaezha, religiously watch Logan Paul's Impaulsive podcast with ZERO shame and I think you should too. There I said it and there's no going back now.
In order to even begin to understand where I am coming from, I have to take you back to the start. This little journey began when 15-year-old me watched a Roman Atwood YouTube video that included both Paul brothers and then that same me somewhere along the way disappeared into a rabbit hole of Logan Paul vlogs. From that moment on I was hooked. I became an honorary member of the Logang *CRINGE*, and when I do things it's never halfway. I had Maverick merch, I watched every vlog, I knew all the lyrics to "The Fall of Jake Paul" (which I can still recite to this very day) and I knew his intro and outros like the back of my hand. I know what you're thinking, and I don't want to talk about it so let's just continue on.
He very soon became one of my favorite creators and then January 2018 happened and suddenly my favorite creator became the most hated person on the internet. At this point, I had been watching him for over a year and his vlogs had become a part of my daily routine. Then suddenly it was taboo to even say you ever watched his content. At the time, I just remember being confused by how quickly things went bad but also understanding why. He screwed up terribly and he needed to make some serious changes before people could begin to forgive.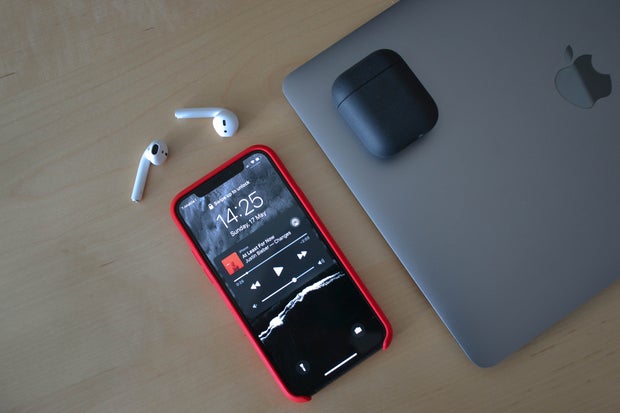 Photo by Barbora Dostálová from Pexels
Fast forward three years later and I can honestly say 2018 Logan Paul is completely different from the Logan we see on Impaulsive today. The long-form content allows for his personality to truly shine and it's entertaining to watch. The podcast consists of Logan, his friend and roommate Mike Majlak and his long-time friend George Janko. Each of them brings something different to the table, allowing for a variety of audience members to relate.
Mike is from the east coast and is a recovering addict, so you can typically find him talking about topics like the importance of mental health and where to find the best pizza or fast food burger joint in the U.S. Logan is Logan; he can talk about so many different things from NFT's to Pokémon and boxing. George is a comedian and actor, and honestly brings Logan and Mike's debauchery down a few notches. Their insight on a variety of topics is always interesting to hear and they never fail at making me laugh at least once an episode. They have guests on the podcast ranging from Andrew Shultz to Mike Tyson and they pretty much talk about anything and everything.
In my opinion, what makes Impaulsive a "must-watch" is their ability to talk about hot topics like religion and cancel culture to light-hearted subjects like being pantsed in school and OnlyFans. Very few podcasts that can keep my attention for over an hour and Impaulsive is one of them. The boys' differing opinions, wide-ranging guest and crazy stories from living in L.A. makes their podcast different from so many others.
Now that I have made my case, this is me asking you to give it a chance. I know the negative connotation that comes with the name Logan Paul, but I want you to push that aside and open your mind. You can start from the very beginning or pick an episode with a random guest (my personal favs are with Andrew Shultz, Iann Dior, 24kGoldn or Chris Distefano). There are also episodes with just Logan, George and Mike and I tend to like the boys-only episodes just because I find them funny so if you're like me maybe try "Too Hungover to Podcast" and go from there.
Want to see more HCFSU? Be sure to like us on Facebook and follow us on Instagram, Twitter, TikTok, Youtube and Pinterest!