Why You Should Join a Sorority
To the eye of an incoming freshman, college can appear scary. Whether it's leaving behind the familiarity of family and friends or being unaware of what to expect from more challenging classes, college can be one of the biggest transitions that you'll ever make. This was definitely the case for me. However, one thing especially helped in making my adjustment to college a whole lot easier. 
Joining a sorority was one of the best decisions that I made during my freshman year. Transitioning from a small private high school where everyone knew everyone to a public university with over 3,000 students was a little overwhelming, to say the least. I knew a few people from high school that would also be attending Florida State, but it was certainly an adjustment from the familiarity I was used to. Fortunately, sorority recruitment introduced me to so many friendly faces. While walking around campus, I often felt comforted when in a swarm of unfamiliar faces, I found a recognizable one. It was not long before my sorority began to feel like my home away from home—a place where I can be surrounded by women with similar values and interests. Although we often share things in common, I also value our many differences. We come from different backgrounds and ethnicities, and we vary in career paths, hobbies and beliefs.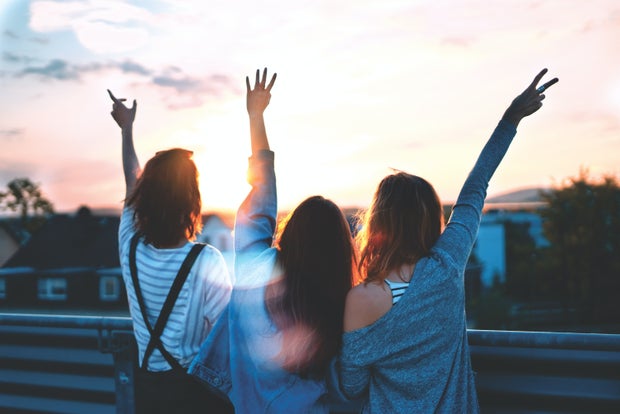 Photo by Simon Maage from Unsplash Through my sorority, I have gained confidence that I never thought I would attain. As women, we empower one another to strive for our goals and become the best versions of ourselves. I have always wanted to become more involved in leadership, but without the push from several of my sorority sisters, I'm unsure that I would have gathered enough courage to even make an attempt. Recently, I have found that I am relying less on the encouragement of others to embrace opportunities. My sorority has truly instilled in me a confidence that I will forever be grateful for.   
The more involved I become in my sorority, the more I want to protect and strengthen what we stand for. We are a group of kind, compassionate women who not only support one another but also our community and philanthropy. Back home, I enjoyed giving back to my community through volunteering at my local hospital and soup kitchen. Therefore, I love that I am able to get involved in service opportunities while raising money for the philanthropy that my chapter supports. 
Being in a sorority has taught me many values, but the most important would be the bond of friendship. As an incoming freshman, I was definitely nervous about making new friends. However, through my sorority, I have made friendships with amazing and genuine women who truly embody the meaning of sisterhood, and I couldn't be more grateful. 
Want to see more HCFSU? Be sure to like us on Facebook and follow us on Instagram, Twitter, TikTok, Youtube and Pinterest!