Even though the Christmas season is upon us, I'm dreaming of sunnier days, tanning on the beach and my favorite part of the summer: camp! When you think of camp counselors, a cringy movie scene may flash through your mind with s'mores, fanny packs and tie-dye; the counselors may be trying to wrangle the kids with whistles and a smile. Well, I'm here to tell you that being a camp counselor is exactly like the movies (minus the whistles)! I have spent the past two summers in Tennessee counseling at a sleepaway gymnastics camp, and it truly is the highlight of my year. Here are my five reasons why you should apply to be a camp counselor this summer; it may be the best decision you ever make!
You get to meet so many people that are different from you.
With campers and staff coming from all over the country, being a counselor will expose you to people you may not normally encounter in your day to day life. Because my camp is a gymnastics camp, we got to host coaches from Olympic, college or just club levels and each person brought something unique to the table that others can learn from. The campers also each have an incredibly unique background and watching them make friends with others who may live thousands of miles away is super rewarding. It's your job to bring all of these differences together, and you learn a lot while doing that. 
It fulfills the adventurous side of you. 
The weekends were some of my favorite times at camp because our group of counselors would go explore Tennessee! Whether that was going to a drive-in movie, a lookout over the mountains or swimming in a waterfall, we did our best to adventure as much as possible. I wouldn't really consider myself a spontaneous person, but camp brought that side out of me and now I find myself constantly Googling things to explore and mountains to climb (even though those don't exist in Florida). Driving to a waterfall with the windows down, blasting country music with my friends is when I felt the most alive, and I think everyone should experience that at least once. 
It teaches you valuable skills like problem solving and leadership. 
There's nothing easy about managing a cabin full of children, but with the struggle also comes valuable skills. I have learned so many of my problem-solving skills through being a counselor and having to deal with conflicts within the cabin and even with particular campers. Especially since I worked during Covid-19, it was always a challenge to figure out how we were going to manage each of the activities and operate our own cabins in the safest way possible. The other valuable skill I learned from counseling is leadership. Some of these campers arrive knowing nobody, and it is up to you to create an atmosphere of love and acceptance within the cabin so they feel comfortable. All of the kids look to you on how to behave and the attitude to have; if you have a positive outlook on the day, so will they! 
You become a family with your coworkers, and they are lifelong friends. 
The friends I've made at camp are seriously some of the closest friends I have in my life today. Because you are all living together for months at a time dealing with burnout and exhaustion, you develop such real bonds with those people. We are there for each other emotionally and I can tell a lot of my friends anything because we have all seen each other at our worst. Don't get me wrong, we have a lot of fun together, but it's the hard times that really bond you. Sitting on the bathroom counter talking in the middle of the night is what you're going to remember when the summer is over; those friendships last far longer than the three months we are together in person.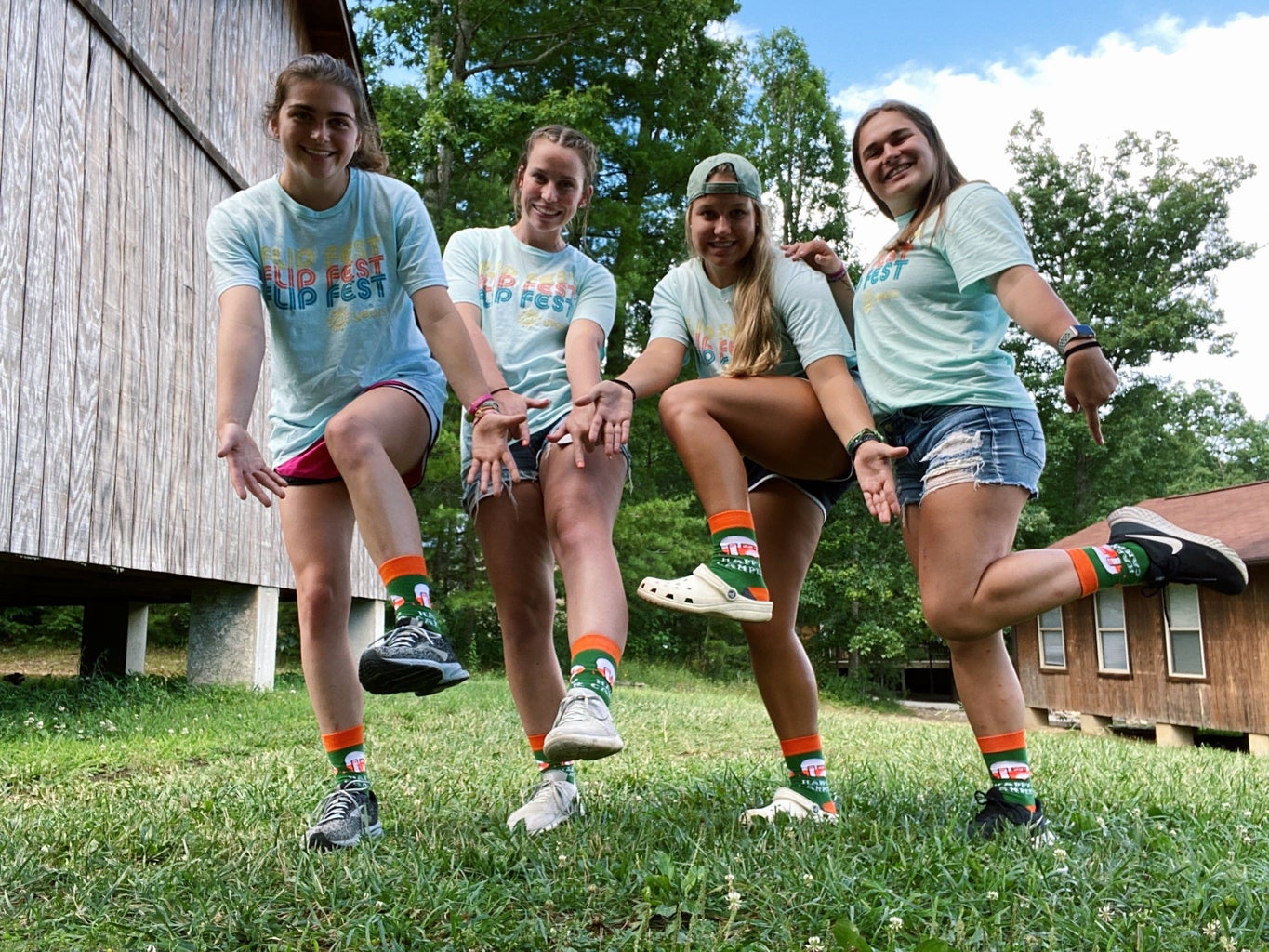 You have the opportunity every single day to change the campers' lives. 
This is definitely the most rewarding part of camp for me and the reason why I continue to come back year after year. You have no idea what the campers in your cabin are struggling with, and a lot of times this is their one week to escape their normal life and not have to worry about anything. You really never know how much your smile can do for them! I always try to make my cabin a safe space by sharing positive quotes and creating an atmosphere of vulnerability to help them come out of their shells and make the most of camp. Having that week of love has the power to fuel them for the entire year, so don't waste the influence you have as their counselor! 
As applications for summer jobs start to open, I hope you will consider spending a summer as a camp counselor and have the chance to make life-long bonds as I have. All the ups and downs are totally worth it, and you will cherish your camp memories for the rest of the year!
Want to see more HCFSU? Be sure to like us on Facebook and follow us on Instagram, Twitter, TikTok, Youtube and Pinterest!