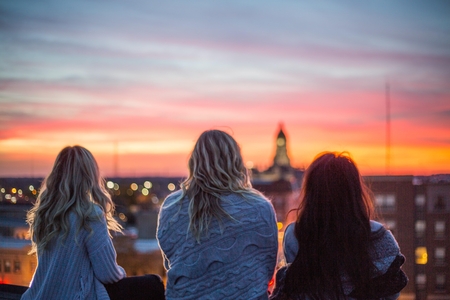 Why I'm Thankful I Found My People in College
Growing up, I always heard people say that you find your best friends in high school, but your bridesmaids in college. You find your "people" in college. Your people are those friends that make everything click together. You know they're your people when you feel like everything makes sense and you know you belong with them. I was never really able to experience what that was like until my sophomore year of college. It's not that I never had any friends, I just never had that bridesmaid type…ever, but now, after branching out, exploring and trying new things, I found my people. To me, my people balance me out and help me become a better person every day. With the holiday season right around the corner, I wanted to reflect and share my gratitude for them. So, here are four reasons why I'm thankful I found my people in college!
1. They celebrate the little things.
It's a great feeling knowing that you're supported and appreciated, constantly, and my friends never fail to celebrate the little things! Whether it's someone passing that difficult history exam or maybe a larger milestone, we always celebrate, together. I'm thankful for their support and I feel that I'm never underappreciated. The constant support and celebrations are definitely what keeps me going through this crazy year of ups and downs. Friendship is all about support and I'm thankful we can support each other and help one another grow.
2. It's a judgment-free zone.
It's a judgment-free zone whenever I'm with them, even when I'm not. For this, I'm extra thankful. I feel very lucky that my friends don't judge me, and we don't judge each other. There are no ulterior motives, no hard feelings and never any disrespect. Rather, it's a strong sense of understanding and admiration when we're at our worst and our best. It's true when they say that your people will never judge you, and they'll appreciate you for who you are. These are my people.
3. They understand me.
My people understand me and everything about me. They know how I'm feeling and exactly what I'm thinking. From my happiness to my worries, they understand me and this is something so special to me because I've never had it before. It is true when you do find your people that they accept you for who you are. They understand your wants and your needs as your friends and this is another reason I'm appreciative I found my people in college.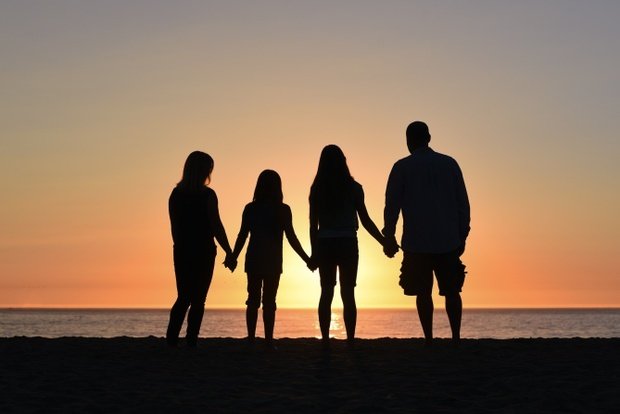 Photo by Jude Beck from Unsplash
4. We have amazing adventures together.
Every day is an adventure with my people. And now, we already have so many amazing memories to look back on. Whether it's sitting watching The Bachelorette together, driving around looking at expensive houses or maybe even trying that super cool donut shop once or twice, we do it, together. I'm grateful I get the opportunity to go on these adventures with my people, and I'm even more grateful for the memories.
They say that everyone finds their people eventually. It's those people that you're always there for, and they're always there for you in return. It's the constant laughs and love through new experiences or your favorite activities together. I'm grateful for finding my friends in college for all the reasons above but also so much more. When I moved away for college, it was a difficult adjustment for me being so far from home not knowing anybody. But, these people make it easier every day. They truly are my people and for that, I'm forever thankful. 
Want to see more HCFSU? Be sure to like us on Facebook and follow us on Instagram, Twitter, TikTok, Youtube and Pinterest!