Why Chris Evans's Photo Leak Broke the Internet
Chris Evans is a very famous actor, most popular for his role as Captain America in the Marvel Cinematic Universe. He has starred in many solo movies and all the Marvel Avengers movies as one of the original group members. He is a man that many women find very attractive, and possibly even more so now that he accidentally leaked his own nude photo!
On Saturday, Sep. 12, Pop Buzz explains that Evans shared a screen-recorded video of himself playing Heads Up with his family, but at the end of the video, he accidentally shows a section of his camera roll. He immediately got swarmed with attention as people saw that one of the photos in his camera roll was a nude photo exposing his entire penis. As a very famous actor, his publicists were quick to realize what had happened and took the video down, but his fans were quicker. Many screenshotted the video of his camera roll and started spreading memes, covering up the nude photo with emojis or various funny pictures. Whether you saw the photo or not, he went viral on the internet and decided to make the best out of an unfortunate situation.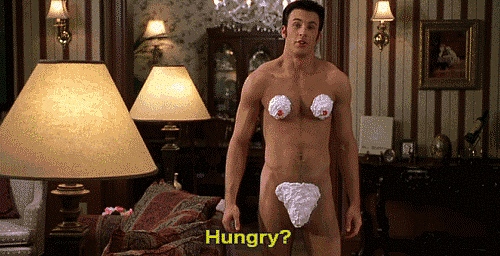 Columbia Pictures / Giphy
On Sep. 14, he tweeted, "Now that I have your attention… VOTE Nov 3rd!!!" accompanied that with emojis of a man facepalming and a man shrugging. This tweet has over 1 million likes and 200,000 retweets at the moment, and it all stems from a social media mishap. 
The Indian Express uploaded an article compiling many tweets posted in reply to Chris Evans, including the jokes and support other Hollywood stars were showing him on Twitter. Jamie Lee Curtis replied, "My boy! Proud of him. Got MY attention!" Patrick Seitz tweeted, "You glorious, glorious man. YOU DID IT FOR DEMOCRACY," followed by a gif of a man crying. Lastly, Scott Evans (Chris Evans's brother) tweeted, "Was off social media for the day yesterday. So. What'd I miss?" Overall, Chris Evans received an overwhelming amount of support from not only his fans, but his peers and other famous stars.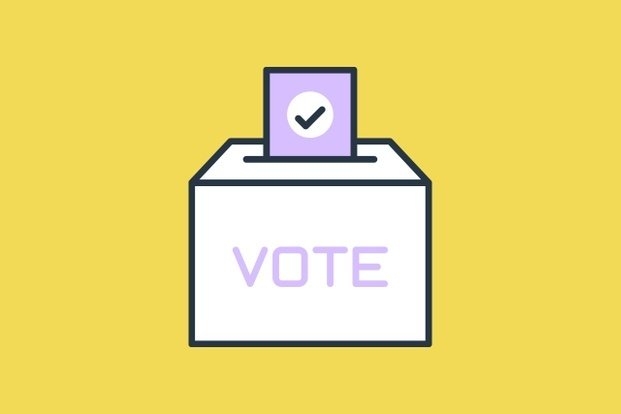 Original Illustration Created in Canva for Her Campus Media
The day after his tweet, Chris Evans appeared on The Tamron Hall Show where he addressed the situation of his accidentally leaked photo. CNN Entertainment reports that Evans joked with Hall, saying "did something happen this weekend?" when she asked about the incident. "That's called turning a frown upside down, Tamron," Evans continues. "Look, it was an interesting weekend full of lessons learned, lots of teachable moments. You know, things happen, it's embarrassing, you gotta roll with the punches. I will say I have some pretty fantastic fans who really came to my support and that was really, really nice."
Even during this very embarrassing moment in his career and life in general, Chris Evans stayed optimistic and turned this unfortunate situation into a positive one by promoting something he cares about: voting in the general election.
Want to see more HCFSU? Be sure to like us on Facebook and follow us on Instagram, Twitter and Pinterest!