It's college admissions season, which means incoming students everywhere are looking to spice up their wardrobes with some school spirit! There are tons of adorable shops to help you achieve your dream college wardrobe, whether you're looking for comfy university loungewear or trendy tailgate merch. With football season and sorority recruitment kicking off the fall semester, this list of university and Greek apparel shops promises to bring you all the drip for the upcoming school year.
Instagram: @barefootcampusoutfitter
Tons of college campuses have their very own specialized Barefoot locations. Their selection of tailgate merch is large enough to rival the campus bookstore, including choices for men, children, parents and older alumni. At the stores, they even have a designated section for cropping tees; you can bring them a top with your school's logo or colors on it, and watch it transform into a brand-new tailgate top.
Instagram: @hypeandvice   
After seeing a primarily male-oriented market for collegiate apparel, two women created Hype and Vice to add a more feminine touch to tailgate culture. Their designs are classic and cool, and they're available for an extensive list of colleges and universities. This female-owned brand is "#ChangingTheGame" one stylish piece at a time.
Instagram: @lojobands
College roommates and best friends Laura Fawzi and Julia Greenzaid started Lo + Jo Bands in their freshman dorm room, a small business that has since become a prominent tailgate apparel online store. They partner with over 40 universities across the country and are an officially licensed collegiate brand, selling every type of school-spirited merchandise you can dream of. Check them out to join thousands of college students nationwide in supporting this amazing female-owned business.
Instagram: @gamedaybae
Miami-based tailgate brand Gameday Bae is perfect for giving your college wardrobe a fresh flair. Aside from their collection of officially licensed college merch, they offer a huge selection of entirely customizable tees, tanks, sweats and accessories to help you go all out when you cheer for your favorite team. Not to mention their Instagram page is a major inspo for gameday outfits.
Instagram: @mygreekhouse
Founded by University of Florida fraternity brothers Karthik Shanadi and Luke McGurrin in 2013, Greek House provides a huge variety of super cute merch for Greek chapters. You can either order a pre-made order with your chapter's letters or start completely from scratch and submit your own design. There's no limit to your drip with these fun and creative styles.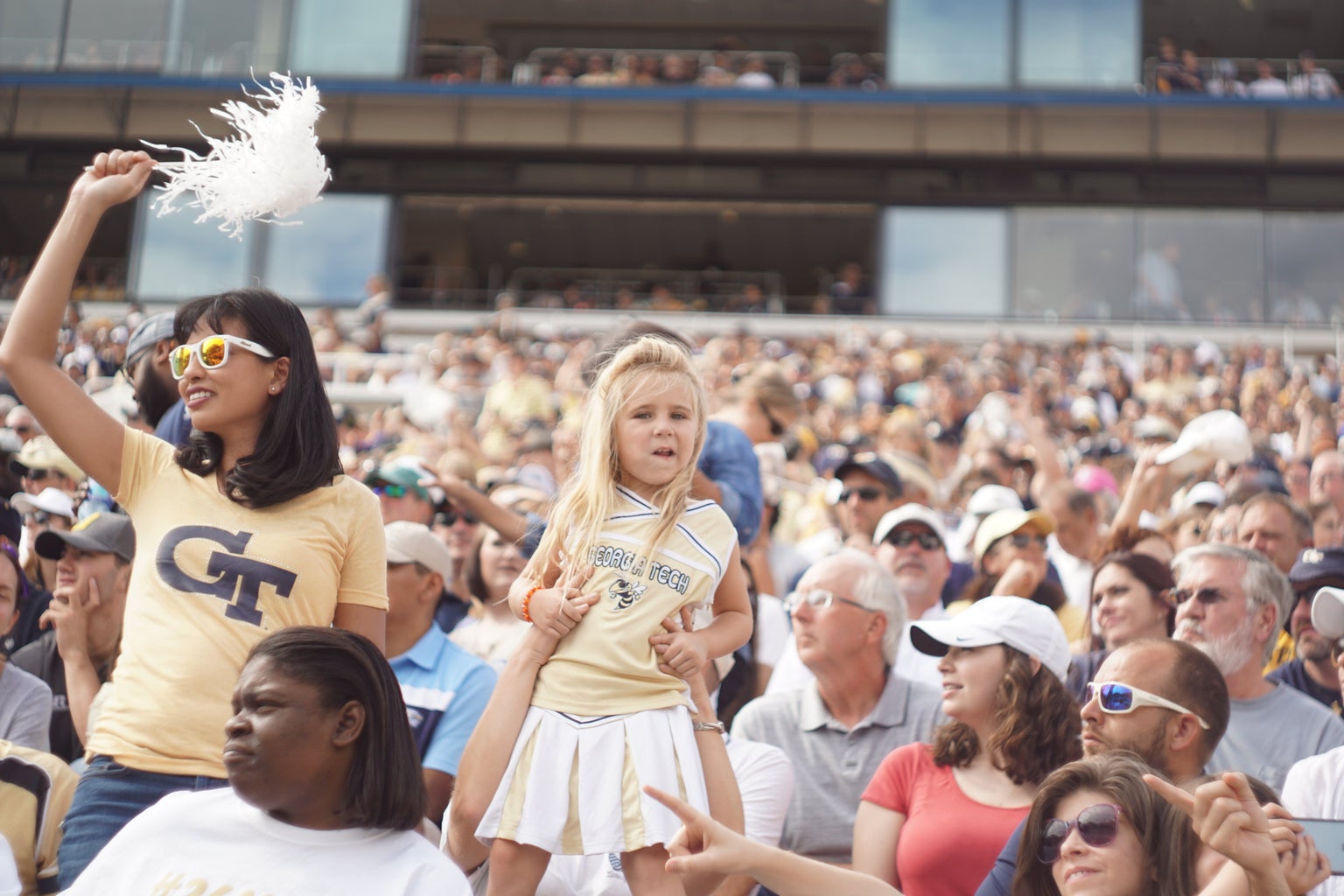 Instagram: @universitytees
Especially popular amongst sorority girls, University Tees has super trendy and fun apparel for universities and Greek life. Their huge selection of designs ranges from classic solid colors to trippy graphics, and every design is customizable to your chapter's letters. University Tees is perfect for blending your own personal style with pride for your school or sisterhood.
And for my fellow Florida State students…
Instagram: @garnetgoldstore
If you attend Florida State University, you've been to Garnet and Gold. With one location at Governor's Square Mall and another near the football stadium, this is the most well-known apparel store for Florida State Seminoles. You'll find fan merch for everyone in your family at Garnet and Gold, making it a great stop for move-in day and family visits.
8. Ooh La La Boutique
This Collegetown small business sells adorable Florida State tanks, crop tops and bandeaus that are perfect for game days. In fact, Ooh La La has you covered with the whole game day outfit; they sell all the essentials from staple piece jeans to glitzy glam accessories. If you want to look like a trendy college girl, Ooh La La is the place to go.
Instagram: @tallahassee_vintage
Florida State student Anthony Aguiar thrifts clothes from around the country, bringing you tons of unique vintage pieces. Buying from this local small business will ensure you have a one-of-a-kind addition to your school spirit.
These shops are sure to help you build your dream college wardrobe. Thanks to this wide selection of merch, you'll be stylishly ready for every occasion the upcoming school year brings.
Want to see more HCFSU? Be sure to like us on Facebook and follow us on Instagram, Twitter, TikTok, Youtube and Pinterest!