What the Supreme Court Ruling About BLM Activist DeRay McKesson Means
On Nov. 2,  DeRay McKesson, a Black Lives Matter activist, received a favorable ruling from the Supreme Court. A court case was brought up between the Black Lives Matter movement and law enforcement after a police officer sustained injuries while attempting to subdue protestors. After deliberation in local, state and national courts, the Supreme Court decided that protest organizers cannot be held responsible for injuries sustained by members of the protests on any individuals.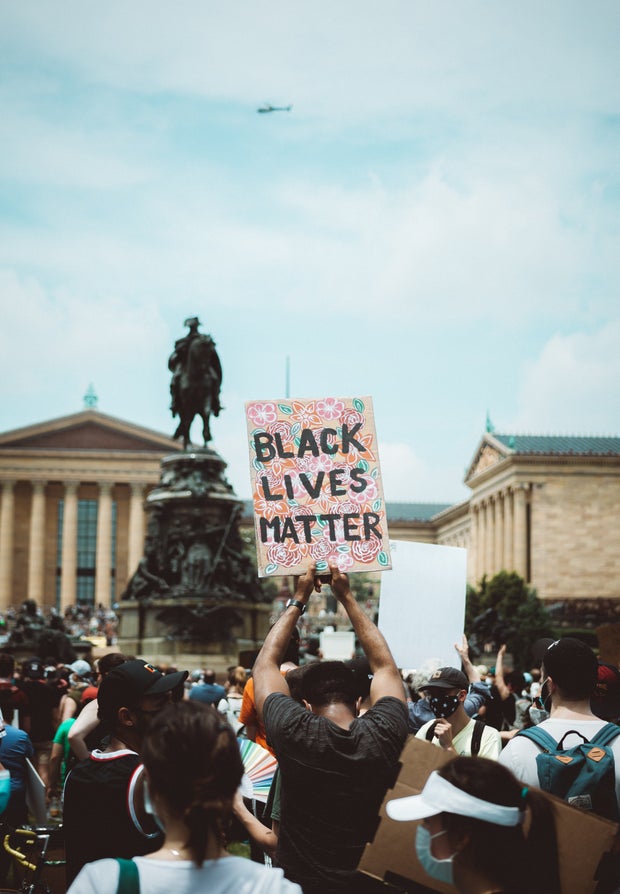 Photo by Chris Henry from Unsplash
McKesson was taken to court with the charge of protesting with the intention to harm police officers after organizing protests about the death of Alton Sterling, who was shot and killed by a police officer in Baton Rouge, Louisiana. Sterling's death, among many other members of the black community, sparked weeks of protests spread across America. The unidentified officer, who was struck in the face with a rock during the protests, argued that McKesson should have known that violence would result from these protests, leaving McKesson to blame for his injuries. This police officer is said to have sustained injuries to his jaw, teeth and brain, and sued McKesson and the Black Lives Matter movement in New Orleans court.
Once the case reached the Supreme Court, it was ruled that Black Lives Matter is a social movement that cannot be sued, thus rendering the officer's argument ineffective. This ruling has been widely discussed, many saying that if this case had not been ruled in this way it would have led to increased restrictions of free speech, the right to protest and other important protections provided by the first amendment. The ACLU spoke with McKesson about his experience in jail and the proceedings leading up to the Supreme Court case, and he remarked that "the police want to use that as a way to introduce a chilling effect across movements to leaders." He continued on in this interview to discuss how shocked he was to have been a part of this case, saying, "I actually didn't know that you could get this far in the legal space with very little proof because like, I didn't throw a rock, I didn't have a rock."
McKesson became a well-known activist after the death of Michal Brown after a police shooting. The verdict in his case was that the Louisiana courts should not have reached a guilty verdict for him, as he is protected under the first amendment right of free speech. With the ACLU on his defense, the case received widespread attention due to the relationship to the First Amendment rights. The local courts in Louisiana were criticized by the Supreme Court, saying that this should not have happened and that they should have asked for guidance from the Louisiana Supreme Court about these specific circumstances.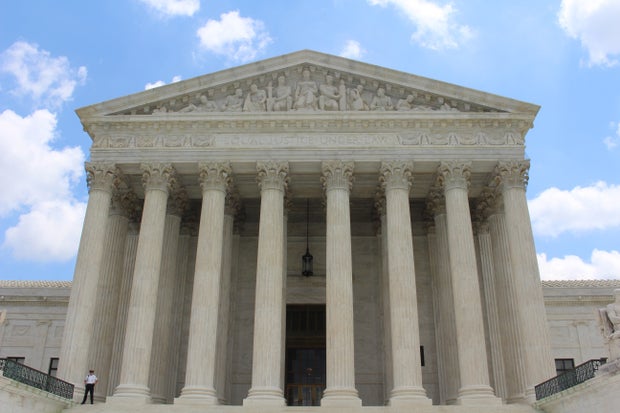 Photo by Claire Anderson from Unsplash Although Amy Coney Barrett was recently confirmed as the newest member of the Supreme Court, she did not participate in this ruling. 
This ruling is good news for the Black Lives Matter movement as McKesson's case proved that the police cannot sue the movement due to injuries sustained during the protests, which is becoming increasingly important in recent weeks, as many go out to the streets once again to raise their concerns about the presidential election.
Want to see more HCFSU? Be sure to like us on Facebook and follow us on Instagram, Twitter, TikTok, Youtube and Pinterest!