What Growing Up as a Dancer Taught Me
From about 2005 until March of 2020, my life centered around dancing. I would rehearse at the European School of Performing Arts after school and on weekends, perform three times per year, attend costume fittings and take dance photos. Dance, the women involved and performing were my rock, and being separated from them during the coronavirus pandemic was difficult. This past year has presented the challenge of finding new ways to exercise, making connections with other women and keeping busy without this constant support. Even though COVID-19 ended my dance career early, dance continues to impact how I make decisions and what values I hold dear.
Most of all, dance improved my awareness. As a ballerina, I became more mindful of my body in space and how much room I need to move. Additionally, it was also essential to be attentive to your area's cleanliness and tidiness for quick changes to go smoothly. Because of dance, I am now truly aware of my surroundings, environment and organization of my spaces. Another impact dance had on me was teaching me to trust, which goes hand-in-hand with awareness. On stage, dancers rely on their colleagues for performing lifts without dropping them and that their shoes won't fall off mid-performance, but it extends further. Backstage, dancers trust that their props will be appropriately set, and a friend will be ready to help them change.
However, performances don't always go perfectly, which means dancers need a backup plan and the ability to be alert, clever and creative. The quick-thinking I learned in ballet improved my reflexes, academics and even my time-management skills. It helped me realize that multiple paths can lead to the same solution and that there is always room to make mistakes and improve. Following a fallback plan, dancers acquire perseverance. There were many times that I felt like I couldn't continue or I wasn't skilled enough to receive a lead role. However, now I can persist even when it feels like quitting is my only option. Perseverance teaches that hard work will pay off and that there is always value in continuing an activity you love.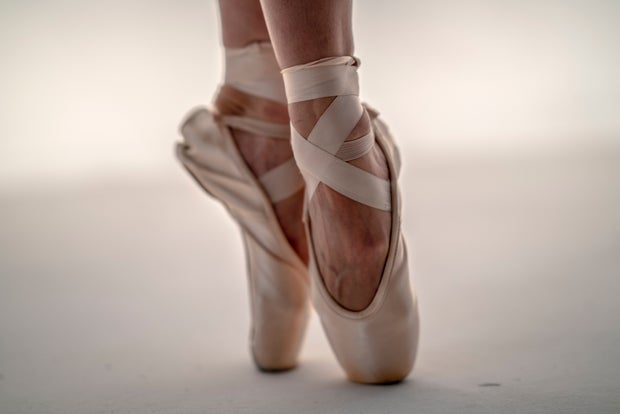 Photo by Nihal Demirci from Unsplash
Lastly, I overcame my fear of performing and realized that I enjoyed being center-stage. Over time, I understood that most of the audience is not judging my performance. Instead, the audience is amazed to see what they are not trained to do. There is nothing more rewarding than finishing a performance to a standing ovation, and I am blessed to have those pleasant memories.
I am still disappointed that I never got closure or a final performance, but now I've finally taken a step back to see the entirety of my dance journey. My skills improved so much with my teachers' help, my persistence and a lot of stretching. But beyond that, I made some pretty outstanding bonds, lifelong best friends and the satisfaction of making an audience smile. There was no final payoff, but the improvement, creative realm, constant support system and discipline were the most rewarding!
Want to see more HCFSU? Be sure to like us on Facebook and follow us on Instagram, Twitter, TikTok, Youtube and Pinterest!