Art enthusiast and coffee connoisseur Courtney (or Coco) is a content creator with a passion for travel and autumn. She's cultivated an incredibly cozy Instagram community, and is full of fascinating things to say. 
Her Campus (HC): Tell us about yourself!
Courtney Free (CF): My name is Courtney, but I go by Coco! I grew up in a small southern Wisconsin town, surrounded by pastures, rolling hills and plenty of animals. I suppose this is where my love for nature and cats was born. I graduated from UW-Milwaukee with a marketing degree. For the past six years, I have been working at an art company and recently opened up my own online jewelry shop! 
My fiancé, Erik, and I recently moved to Salt Lake City, Utah. After lots of camping trips with my family out west, I fell in love with the mountains and knew I wanted to permanently move here. I am so lucky that I found someone to journey alongside me. It's been an absolute dream to wake up next to Erik, surrounded by the mountains! My hobbies are outdoor activities, crafting (mostly jewelry making), photography and traveling. I love sharing my photos with other kind-hearted kindred spirits on Instagram.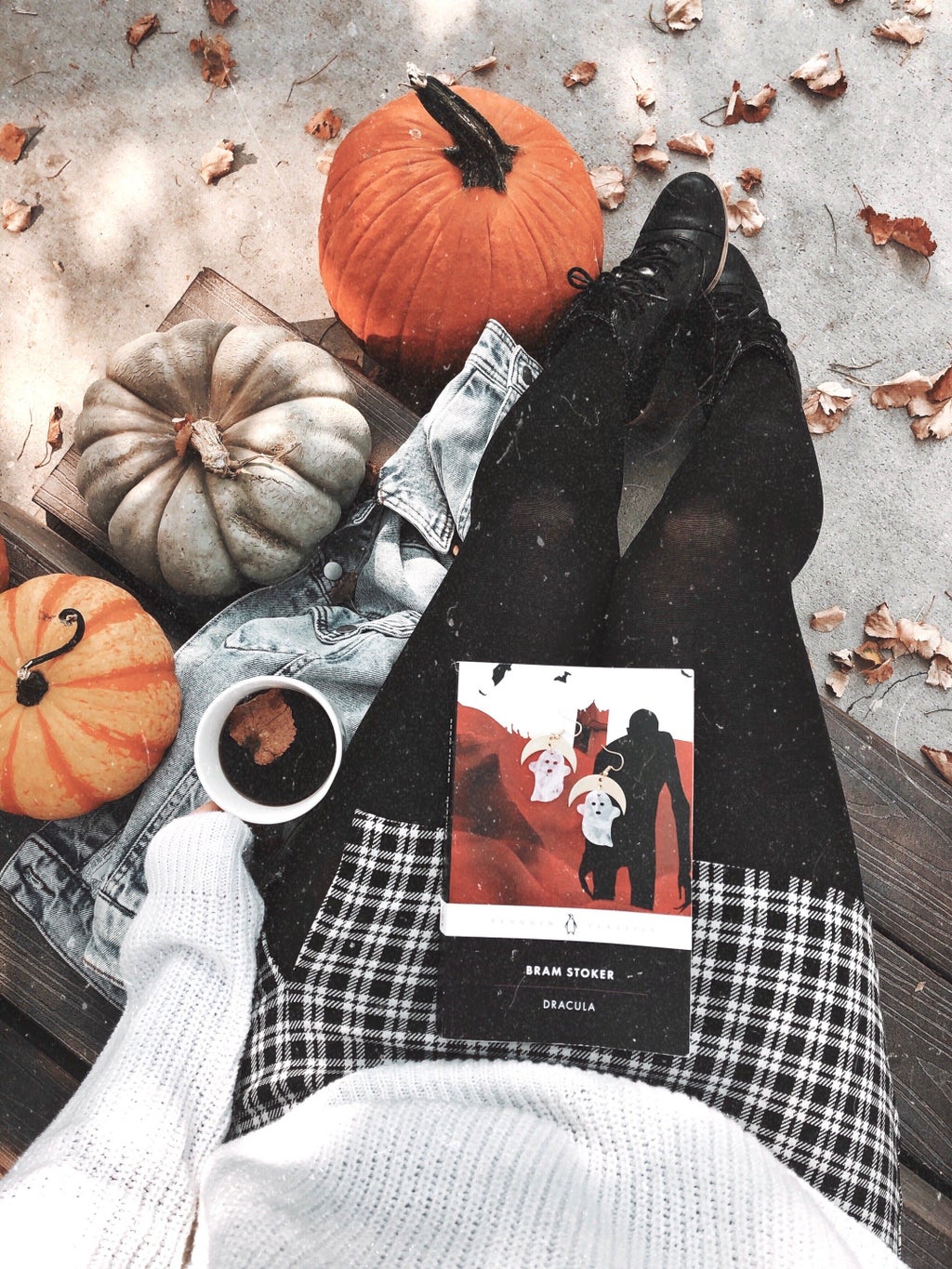 HC: How did you get into photography?
CF: I grew up scrapbooking vacation photos with my parents. They favored the usual posed photos at state welcome signs or national monuments. But I wanted to be able to capture all the other moments in between, the ones that I never wanted to forget or that no one else would notice.
I was gifted a digital camera (you know, the typical early 2000s kind that was pink and had a little sliding door) and was so excited to be able to shoot whatever I wanted! Eventually, I worked my way up to a DSLR (Sony Rebel). Now, I mostly use my iPhone because it's convenient! 
HC: What is your favorite place you've ever traveled to?
CF: Definitely the Dominican Republic. I was able to really immerse myself in the culture, which is always important to me when I travel. I visited a working coffee plantation in the middle of the rainforest and was shown their ways of harvesting, roasting and packaging of Dominican coffee beans.
During that trip, I visited Basilica Nuestra Señora De La Altagracia, where I was able to give thanks by lighting my own sacred candle. Within the U.S., my favorite place I've traveled would be the East Coast, specifically Maine and Massachusetts. In my experience, they have such a sleepy, rainy and spooky vibe—all things I adore!
HC: Where do you find artistic inspiration?
CF: I am a lover of nature and autumn, so that's always been a huge source of inspiration for me.
I have so many fellow bookstagrammer friends that create beautiful photos; I look up to so many of them. Over the past few years, I've learned that the best inspiration and competition is yourself. A huge part of Instagram, for me, is not comparing my work to anyone else's. I'm constantly looking back at my old photos and asking myself how I can better my work. There's nothing wrong with always wanting to be better than yesterday, in all senses of your life!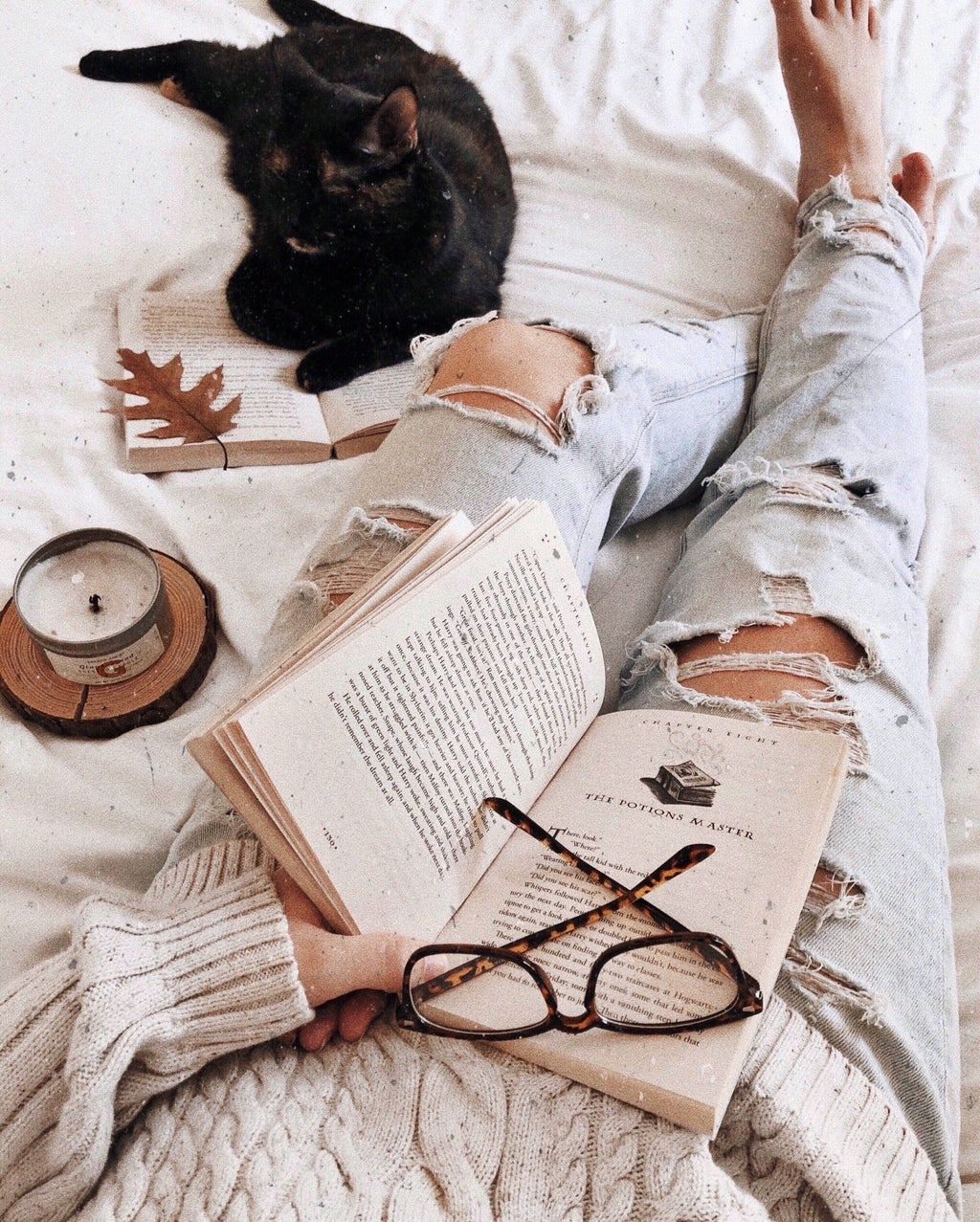 HC: What's the best part about your job?
CF: I've been an art consultant for about six years. Each day is different and more rewarding than the last. I help create new and interactive artwork products that assist patients suffering from dementia, Alzheimer's and other memory issues.
We also create ideas and products for hospice units and high-risk residences that aid anxiety. I really connect with some of these concepts because I have anxiety myself, so this type of work is very important to me.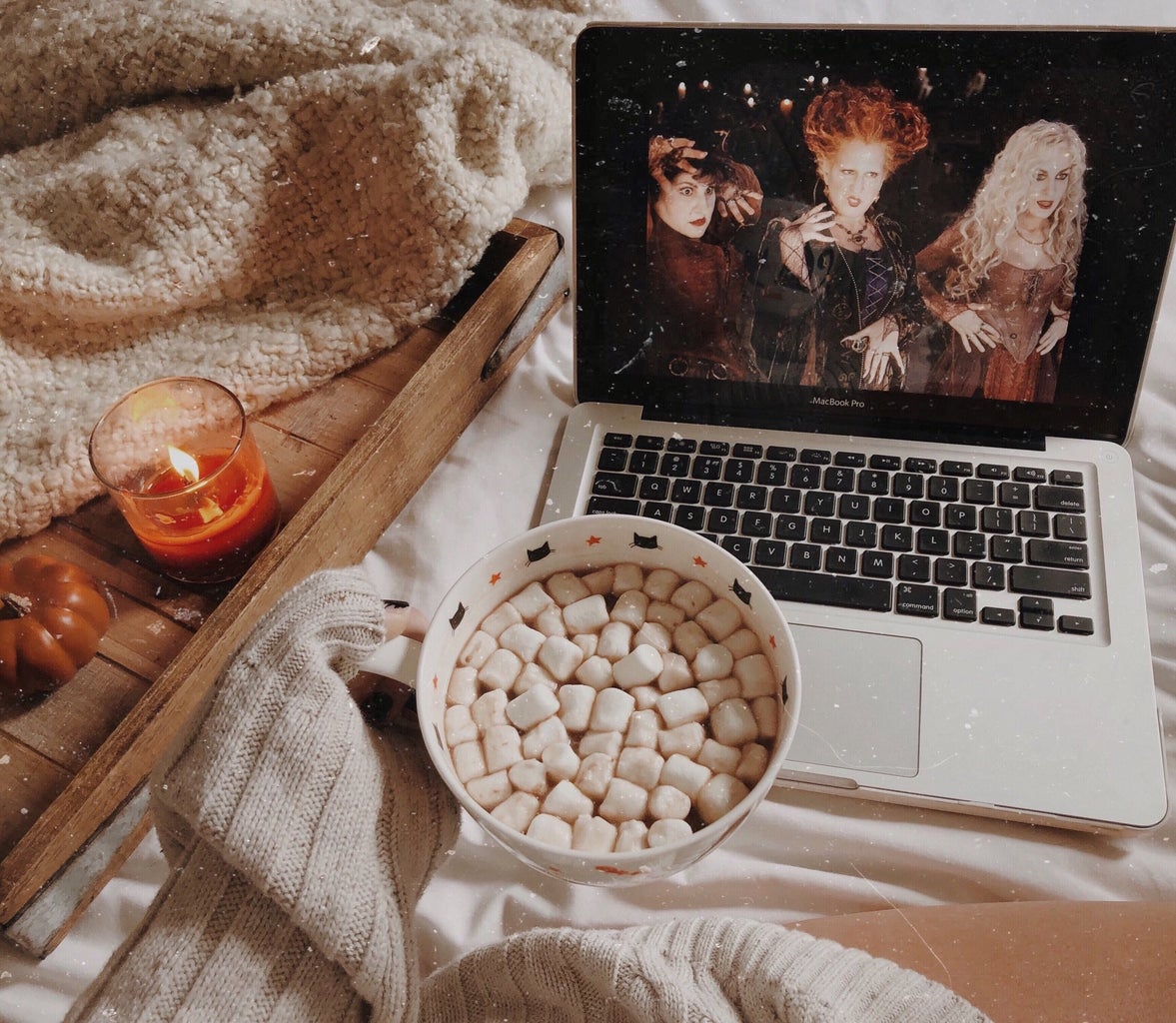 HC: What piece of advice would you give your younger self? Why?
CF: Stay true to yourself! Build community with people who allow you to do that. Your happiness suffers when you don't live authentically. And if there is a part of you that you want to change, do it for yourself!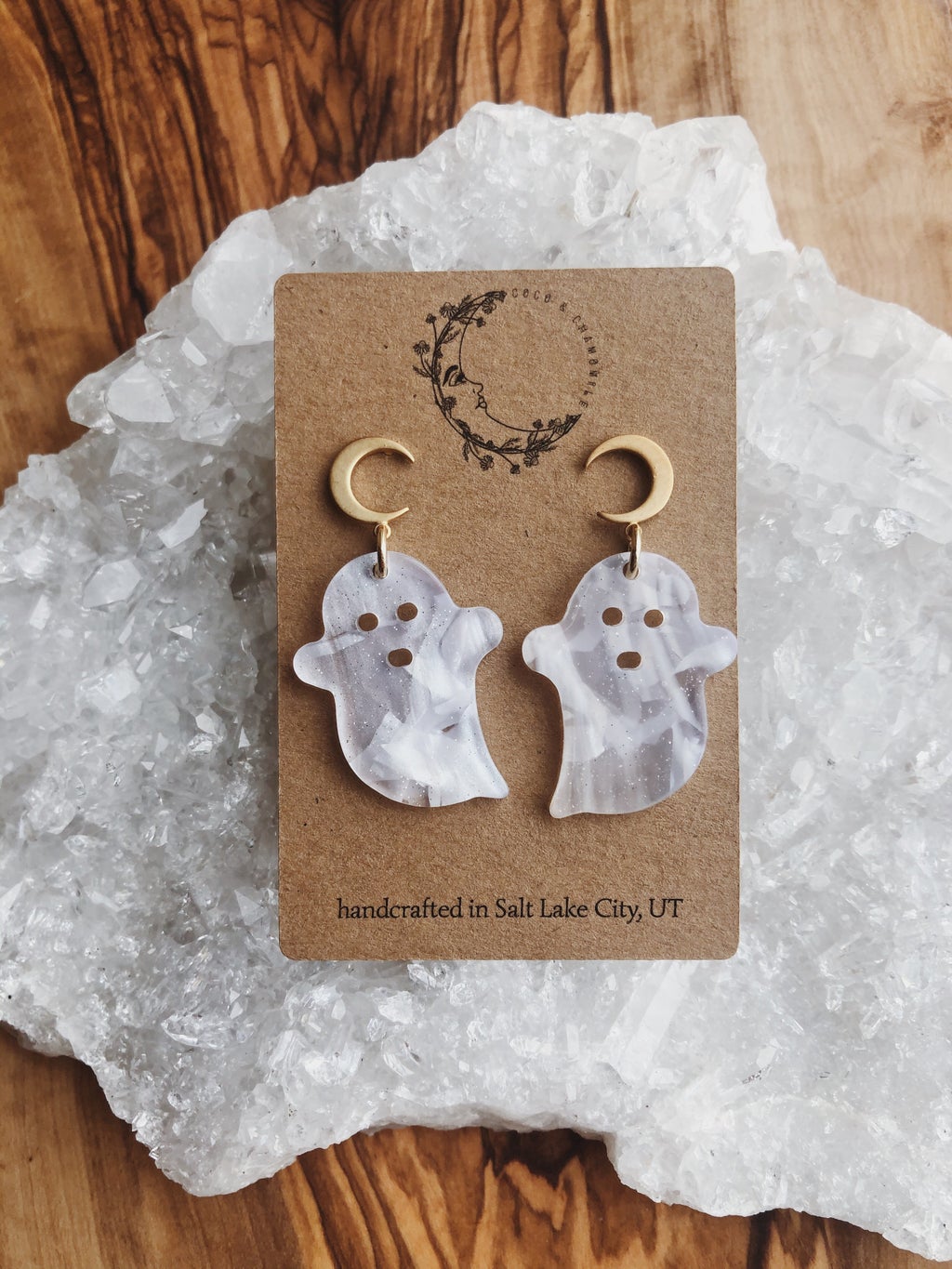 HC: Talk to us about your jewelry business.
CF: I'm so excited about this! I've been working for many years to get Coco and Chamomile to a point where it was ready to open. Creating jewelry has always been a passion of mine.
My goal for C&C is to create unique statement pieces for everyday wear, using raw crystals and stones inspired by the earth and sky. Many of the crystals and gemstones I use have been collected from rock shops during my travels.
I design and hand make each piece in Salt Lake City, UT. I hope that my creations make the wearer feel magical, charming and empowered! My website launched on Oct. 19, 2020.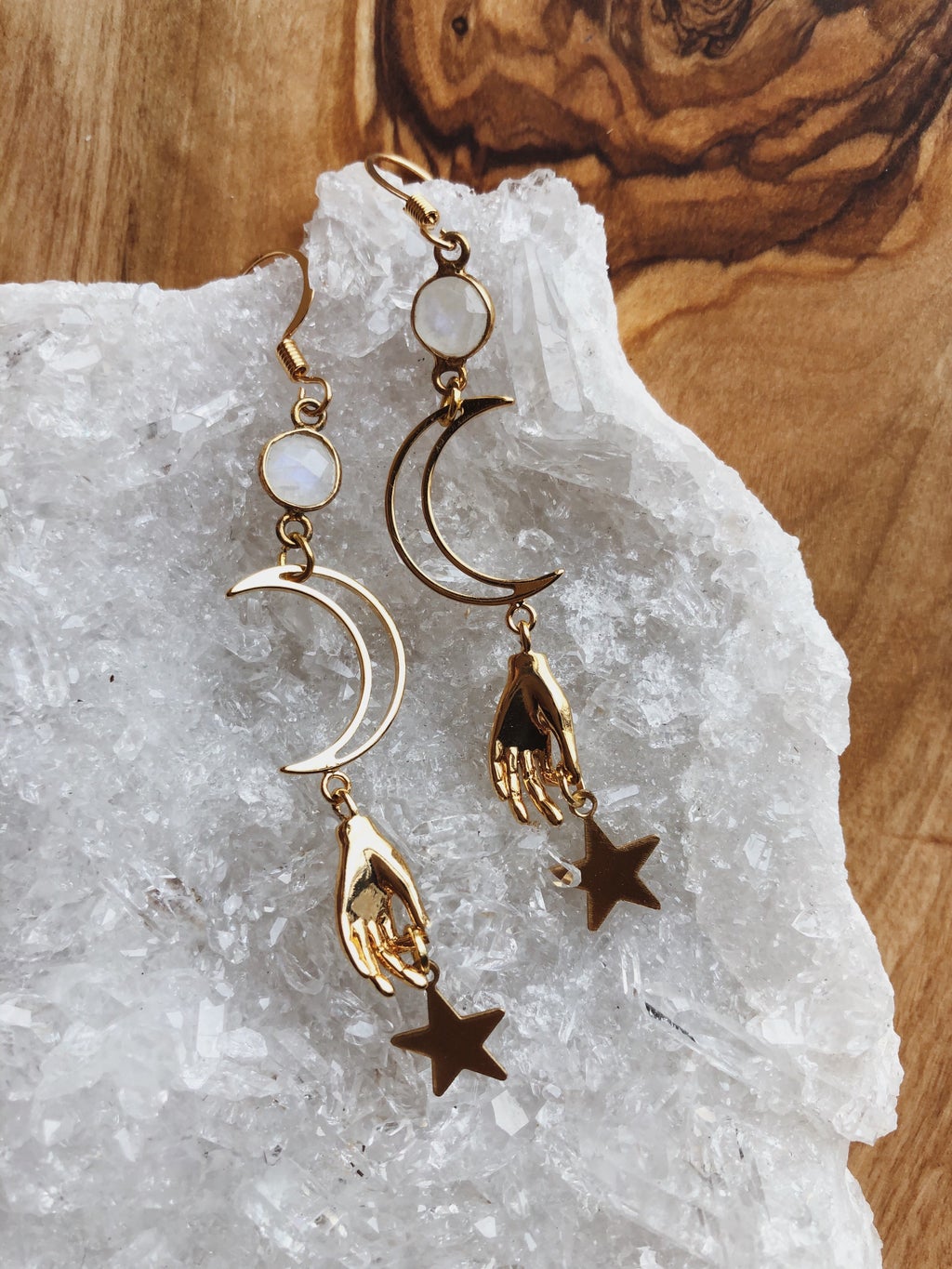 HC: What is the biggest obstacle you've faced?
CF: I struggle with anxiety. It can be difficult to go into public and do certain things that were easy the week before. Sometimes this manifests into anger or frustration. To combat this, I read, make jewelry or go for a hike. I take solace in the fact that I am not alone. I work on gratitude and growing my faith. Praying helps me immensely; I know that everything will be okay!
HC: What's one place you have not traveled to yet, but really want to?
CF: The next places on my travel bucket list are Iceland, the Pacific Northwest, and Santorini, Greece.
My goal each year is to experience as many new things as I can, even if it's just driving somewhere close to home. You don't have to travel far to soak in new surroundings. Sometimes, the coolest sites are only miles from home. It's all about perspective! 
HC: Anything else you want the readers to know?
CF: I want to thank everyone who took the time to read this and my supportive followers. I appreciate you all so much. You've given me the courage to do the things I love.
You can find Courtney on her Instagrams (here and here) and her shop here!
Want to see more HCFSU? Be sure to like us on Facebook and follow us on Instagram, Twitter, TikTok, Youtube and Pinterest!