Voting: What You Should Know Before Going To the Polls
The 2020 election is right around the corner, and early voting in Florida has begun. Many of us are first-time voters, so here is what you should expect when you show up to the polls and how you can prepare for it.
What should I bring to the polls?
In order to be able to vote, you have to bring a valid photo ID (such as a driver's license or passport) to prove your citizenship and validate your identity. Without valid identification, you will not be able to vote.
Where do I vote?
You have a designated voting location on your voter registration card where you will be able to cast your vote. If you are unable to go to a polling location, you can always request a mail-in ballot. However, given the proximity of the election, it is not recommended that you request one now, seeing as it takes some time for your ballot to be received and counted. If you can make time, it is best to go to a polling location because although you can still request a mail-in ballot online, those that don't make it to through the mail on time will not be counted. In Florida, it is recommended that you request a ballot at least 10 days before election day and mail it in as soon as possible or drop it off at your designated voting location as soon as you can. When submitting your ballot through the mail, make sure that the signature on the back of the envelope matches the one on your driver's license to ensure that there are no problems when it comes to counting your ballot.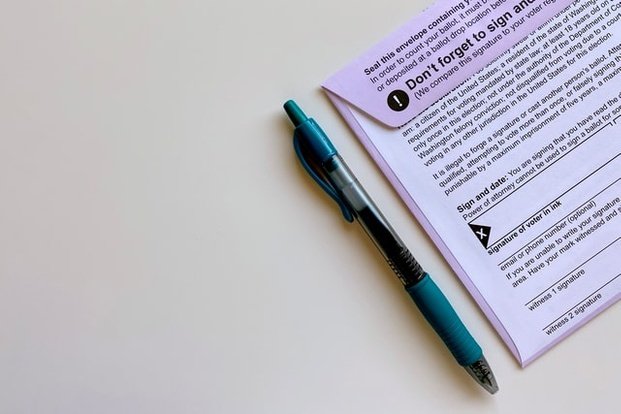 Photo by Tiffany Tertipes from Unsplash
What should I expect to see on the ballot? What kind of research should I do?
The first section on the ballot is the presidential section (also named "federal candidates"). All of the presidential nominees for each party will be listed here; both democratic and republican candidates, as well as third party candidates and a section at the bottom to write in any candidate not listed on the ballot.
The second, third and fourth section is composed of candidates running for other offices, such as state candidates (senators, representatives, state attorney and public defense), local candidates (mayor and county clerk) and judicial candidates (state supreme court justice, appeals court judges, circuit court judges and county court judges).
The fifth section is composed of different amendments and county referendums. It includes things like minimum wage, requirements for voting and tax policies.
Look up representatives, their policies and what steps they are planning on taking to ensure your freedoms. You can find sample ballots for your state here. That way, you can have a well-rounded understanding of who is on your ballot and what you deem as your best choice.
What should I do if my registration isn't showing up?
As an American citizen, you have the right to obtain a provisional ballot—which is a ballot that is filled out when the authenticity of a voter is called into question. After submitting the provisional ballot, your authenticity will be confirmed and counted as a regular ballot, so long as you were registered by the day required by your state. Again, make sure to bring proper identification with you to the polls, especially if you are expecting to fill out a provisional ballot.
If you want to learn more about voting and the upcoming election, visit vote.org.
Want to see more HCFSU? Be sure to like us on Facebook and follow us on Instagram, Twitter, TikTok, Youtube and Pinterest!