It's final's week and Strozier is closed. Your usual routine of pulling an all-nighter, studying in between waiting in the Starbucks lines and taking pictures for your Instagram story to make you look productive, only to wake up the next morning in a heap of notebooks, is going to have to change. If you're worried about the adrenaline rush that you'll miss from not having to run across campus to make it to your exam right as the tests are being passed out, don't worry. Here's a list of virtual spots to study that are plenty exciting enough.
Social (Interpersonal): Ambient Mixer
If you're an interpersonal learner, you're probably the type who adores study dates and avoids holing up in your room at all costs. While a zoom study date is always a go-to, you can also visit your favorite fictional world for the perfect background noise. With background noises ranging from the Gryffindor common room to the deck of the Black Pearl, Ambient Mixer is the perfect thing to make you feel like your back in the walls of Stroz quizzing your friend with index cards
Solitary (Intrapersonal): Space
Solitary learners prefer quiet places where they can hunker down and cram through all their work. Join NASA and study for your molecular chemistry exam among the stars. Start by touring the International Space Station and then make your way to the surface of another planet! After all, what's more solitary then space?
Aural (Auditory-Musical) ballet:
Do you love a good audiobook or speech? Chances are you're an auditory learner. Sure, you can throw on your favorite study playlist, or you can experience it. Throw on your favorite pair of headphones and kick your feet up as you listen to as you review past lectures while listening to the ballet at the Lincoln Center.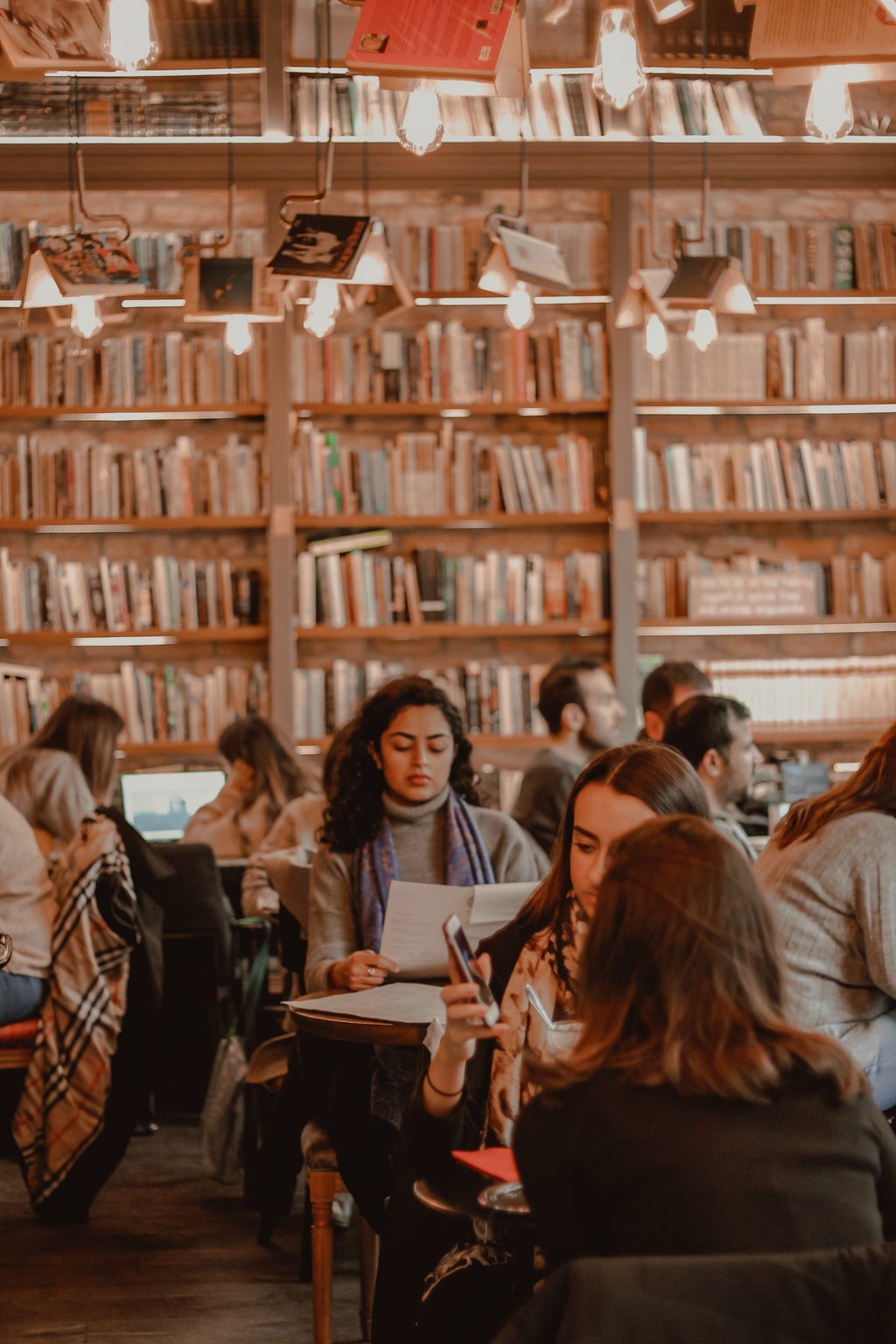 Visual (Spatial) art museum:
As a visual learner, your notes are probably Pinterest-quality, complete with different color markers and sticky note tabs. Embrace your inner artist as you scrawl out your infographics and mapping concepts among some of the greats in art museums around the world. New York's MOMA, London's National Gallery and Amsterdam's Rijksmuseum are just some of many currently offering virtual tours.
Logical (Mathematical) coffee shop:
Does it help to talk through your notes? If logic is your cup of tea, settle down in the cozy walls of a library while you work through your statistics problems. Don't forget to bring a snack!
Physical (Kinesthetic) nature
If you're a physical learner, you're all about applying the information to real life. What's more real-life then a nature live cam? You can read through the food chain for your environmental science class or you can watch it.
Verbal (Linguistic)
Are your notebooks filled with chunky cursive and coffee stains?  Whip up a Dalgona coffee and turn on this virtual coffee shop. It's the perfect place to write out all the themes in Shakespeare's Othello notes and while also feeling like a poet from the 1800s.
Whether you choose to study in space or in an African safari, make sure to wear comfy clothes, stay hydrated and take a deep breath; you got this!
Want to see more HCFSU? Be sure to like us on Facebook and follow us on Instagram, Twitter and Pinterest!