Vaping: Bad for your Health, Bad for the Environment
Recently, e-cigarette companies, such as JUUL, have come under fire for their harmful effects on human health. However, new information has come to light about the environmental impacts of e-cigarette products. Specifically, the waste they create once they are disposed of.
Nicotine has always been considered hazardous waste. A single JUUL pod's nicotine content is equivalent to a pack of cigarettes, so disposing of this hazardous substance is a major issue. Regular cigarette buds are already damaging the environment. They can be seen polluting the streets of major cities or washing up on the shore of a beach. The disposal of cigarettes often leads to the deterioration of human health as well as the pollution of waterways and soil toxicity. However, because of how old the product is, there are programs in place for the proper recycling of cigarette buds and the disposal of the trace amounts of nicotine that they carry. Vaping, however, is still relatively new, and companies have failed to create a process to collect the waste their products create.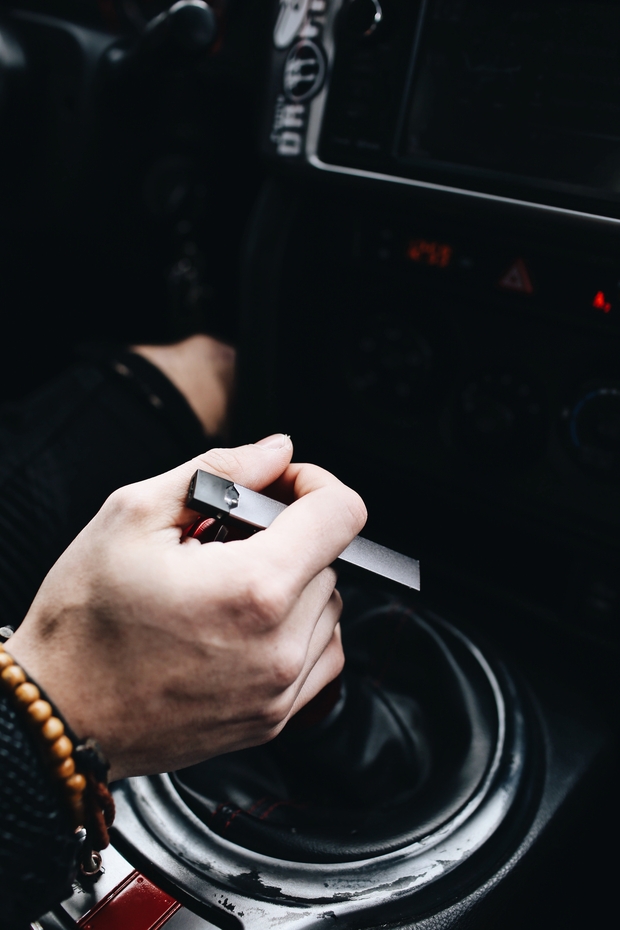 Because of the unique composition of an e-cigarette, each individual part must be disposed of separately. The Lithium battery that powers the vape is a hazardous material. Usually, batteries can be disposed of at a local Best Buy or Home Depot so that the lithium content does not cause harm to waste workers or factories. However, these stores cannot accept vape batteries because they are connected to the rest of the product, and separating a vape from its battery is very dangerous. Because of this, vapes are shipped to a factory in Arizona where they are separated and broken down properly. Meanwhile, the plastic pods are sent to a special recycling plant in Colorado where the trace amounts of nicotine in the pod are broken down so that the plastic can be recycled without contaminating anything else. Even if a pod is used to its full capacity, it can still contain amounts of nicotine. If a pod is not properly disposed of, the trace amounts of nicotine can leak into groundwater and make it unsafe for consumption.
Outside companies have come up with ways to safely dispose of e-cigarette waste, however, these methods have not been widely used. Companies such as TerraCycle have created "Zero Waste Boxes" where users can buy a box and ship their e-cigarette waste to them for proper disposal. This seems like a great idea until you look at the price tag. Throwing a used pod on the floor is free; for one small shipping box, the sender will have to drop $104.00 (not including service fees). Taking into consideration that most vape users are teenagers and young adults who do not have a lot of money, this method for disposal is not practical. However, it is currently the only commercialized method for proper e-cigarette disposal.
The number of pods and amount of e-waste humans have created from these products is overwhelming the environment and causing unneeded pollution. The best way to fix this problem would be for the e-cigarette companies to come up with a unified method of disposal for their products. This system would have to be efficient and easy to access so that people are inclined to take care of their waste properly. Vaping is a relatively new industry, so it is important to put these systems into place now so that users can get accustomed to the process and no further waste is created.
Want to see more HCFSU? Be sure to like us on Facebook and follow us on Instagram, Twitter and Pinterest!