An Update on the Coronavirus Stimulus Checks
In March, the U.S. government passed a bill to provide stimulus payments to eligible Americans to bring economic relief for the hardships brought on by the COVID-19 pandemic. Recently, however, there's been a delay in the checks being sent out. A decision finalized Monday, April 13, created a Treasury Department order to print "President Donald J. Trump" on the left side of the payment. The name will appear below the line "Economic Impact Payment".
This process, which marks the first time a president's name will appear on an IRS disbursement, was predicted to slow the delivery of the checks by a few days, according to Senior IRS officials. Treasury officials disputed this claim, with one spokeswoman claiming that the plan has been to issue checks next week all along. Despite referring questions to the Treasury Department, the IRS released a written statement on Wednesday that said: "Thanks to hard work and long hours by dedicated IRS employees, these payments are going out on schedule, as planned, without delay, to the nation."
The two trillion-dollar stimulus bill that creates the checks was passed by a bipartisan vote in Congress and signed by the president, with the paper checks scheduled to have five million disbursed every week until September beginning with the lowest-income taxpayers.
However, with Trump repeatedly calling the legislation "a Trump administration initiative", taking full credit and now having his name printed on the paper checks, some critics and IRS employees are questioning whether there is too much partisanship affecting the funds.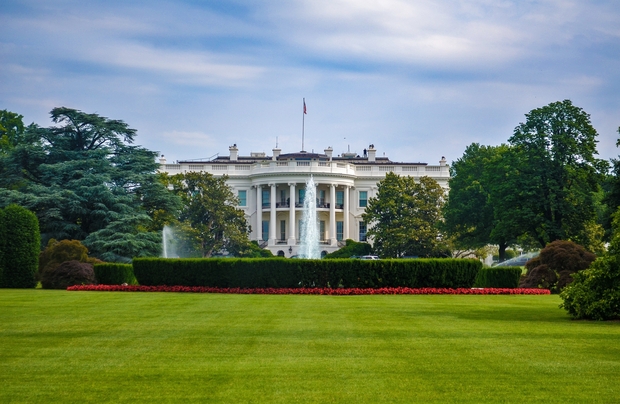 Following the Nixon era, Congress passed laws ensuring that the IRS functions in an apolitical manner. According to Nina Olson, who had an 18-year tenure as the National Taxpayer Advocate and stepped down only last fall, when the Bush administration attempted to include a letter to taxpayers from the White House to take credit for "giving your money back" for the 2001 economic rebate checks, the IRS commissioner at the time refused on the basis that it was too political an action. And when the Bush administration launched it's 2008 economic stimulus package of 168 billion dollars, the checks were signed by a Treasury official.
Trump meanwhile had suggested to Treasury Secretary Steven Mnuchin of the IRS that the president be allowed to formally sign the checks, according to three administration officials speaking on the condition of anonymity, as they aren't authorized to speak publicly. The request was denied because the president is not authorized to sign for legal disbursements by the U.S. Treasury. Typically, a civil servant signs to maintain that the payments are nonpartisan.
As the payments go out, you can check the status of your check on the IRS website. If you're not sure if you're eligible, you can find out here!
Want to see more HCFSU? Be sure to like us on Facebook and follow us on Instagram, Twitter and Pinterest!